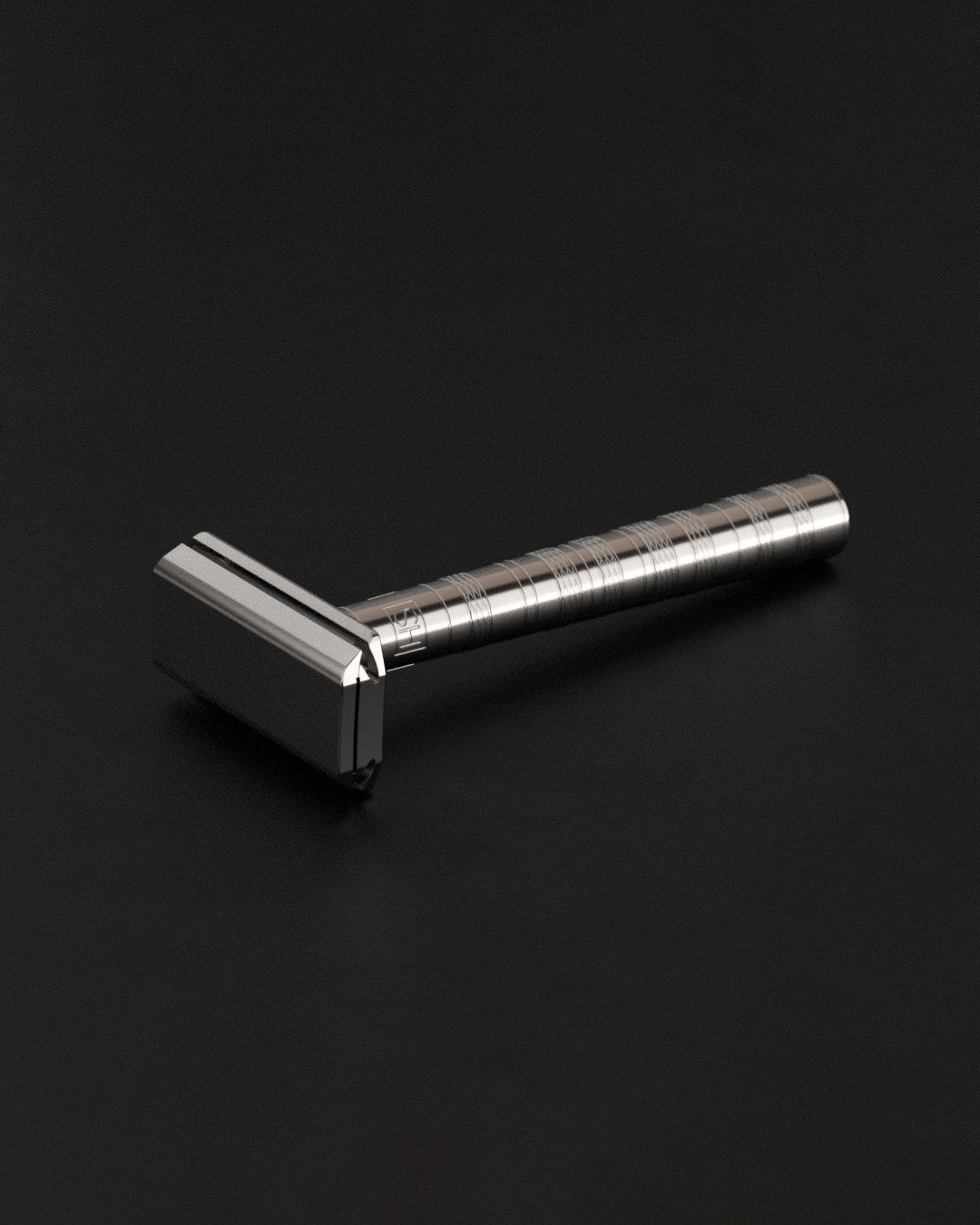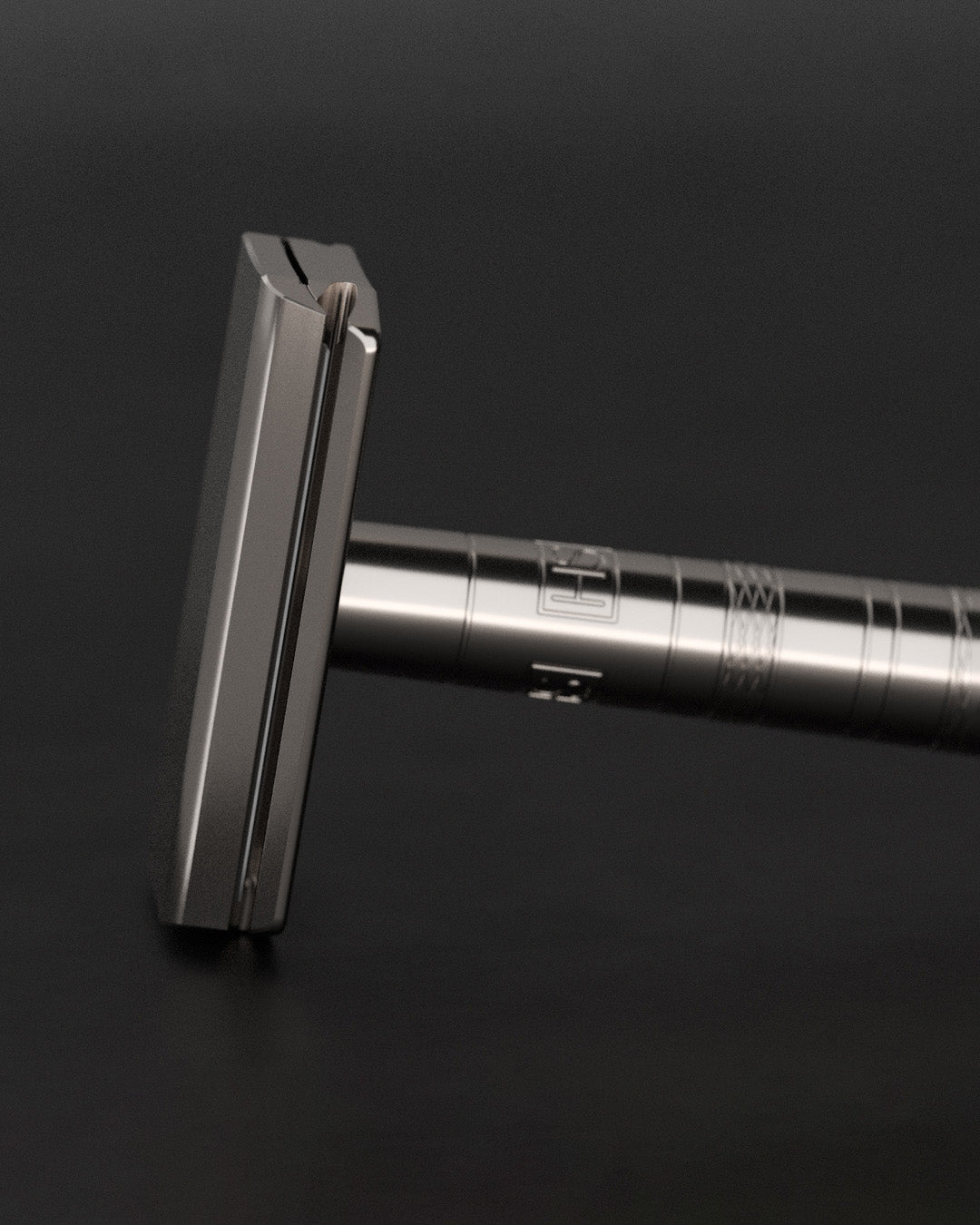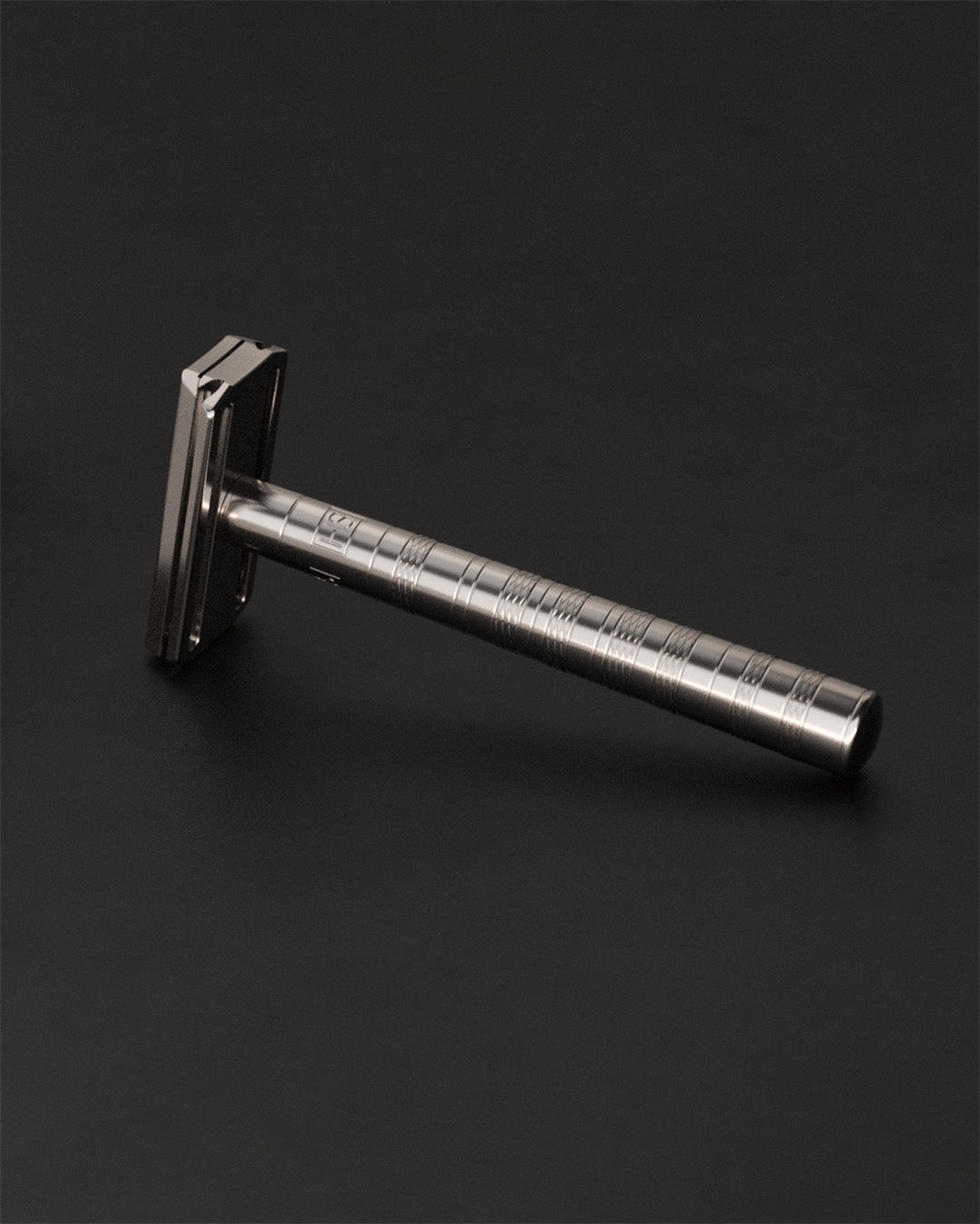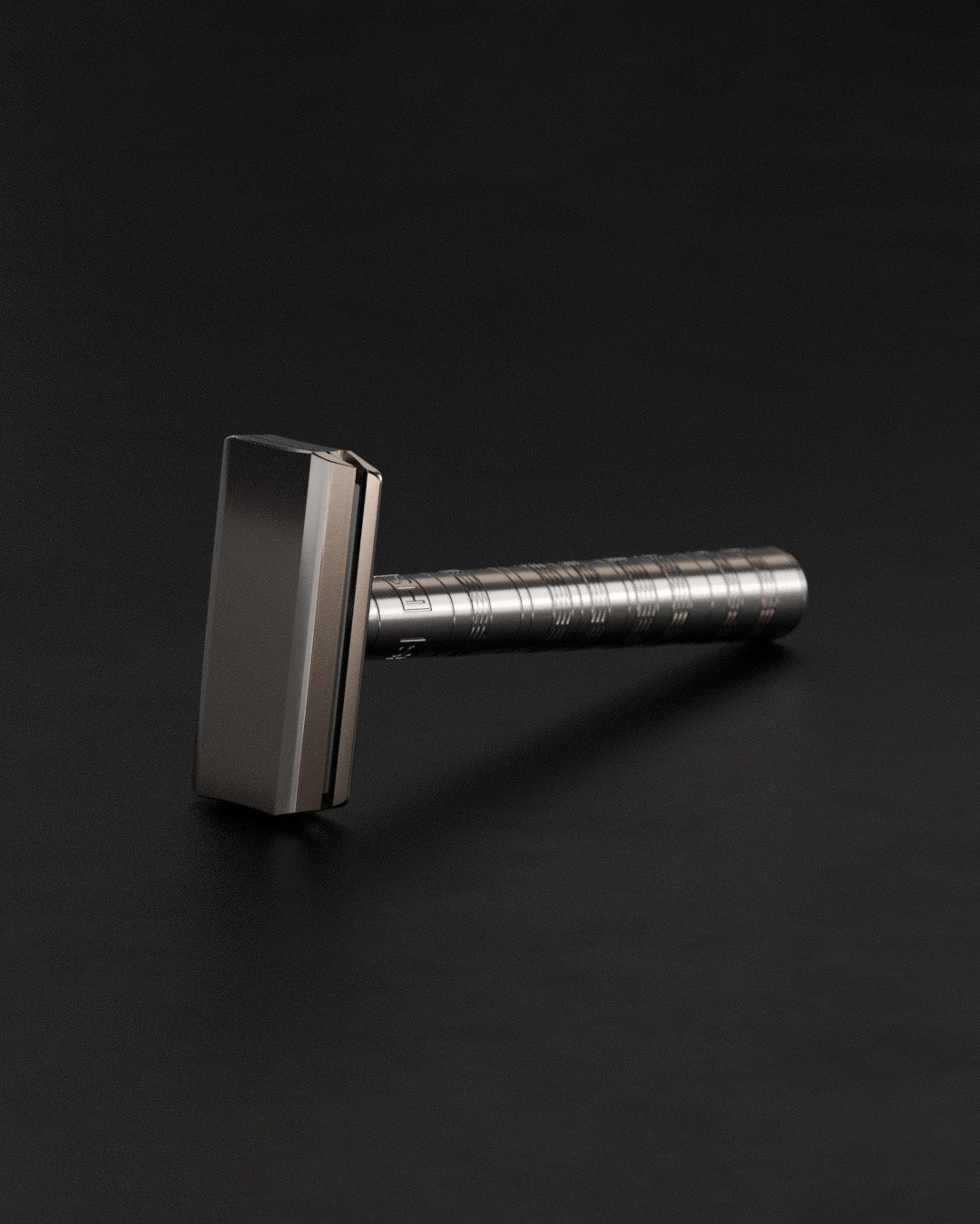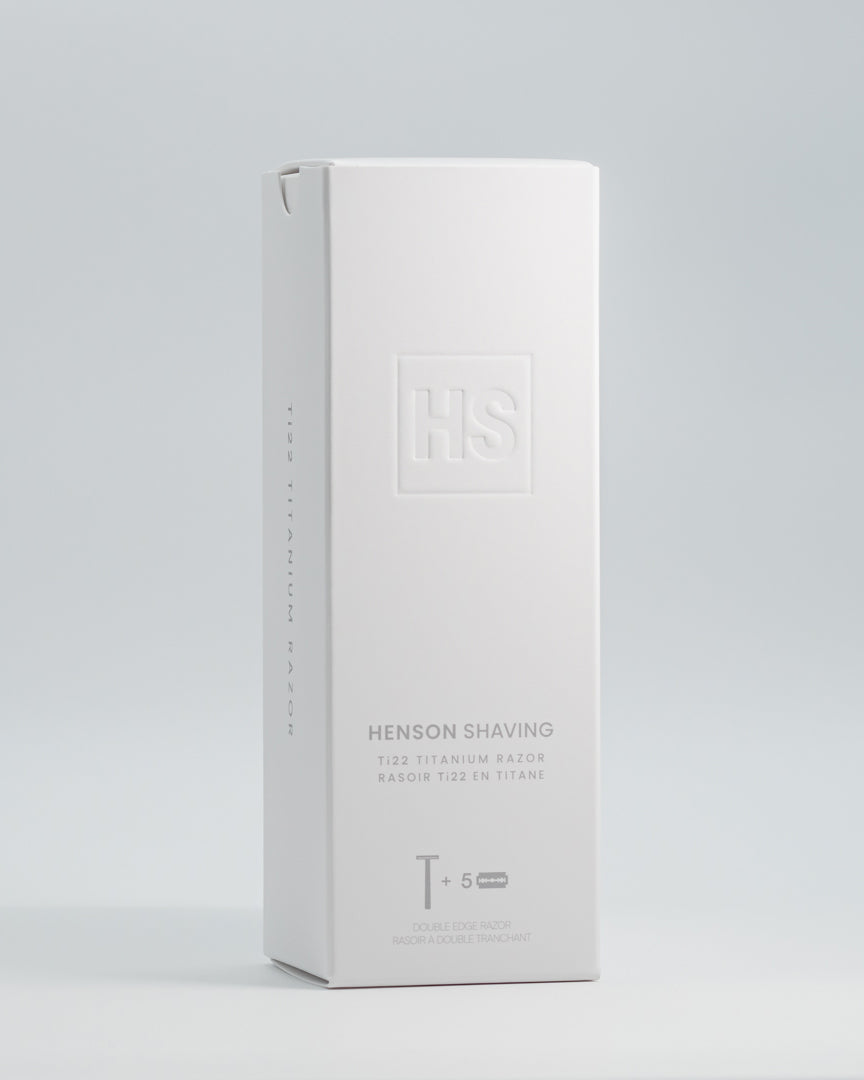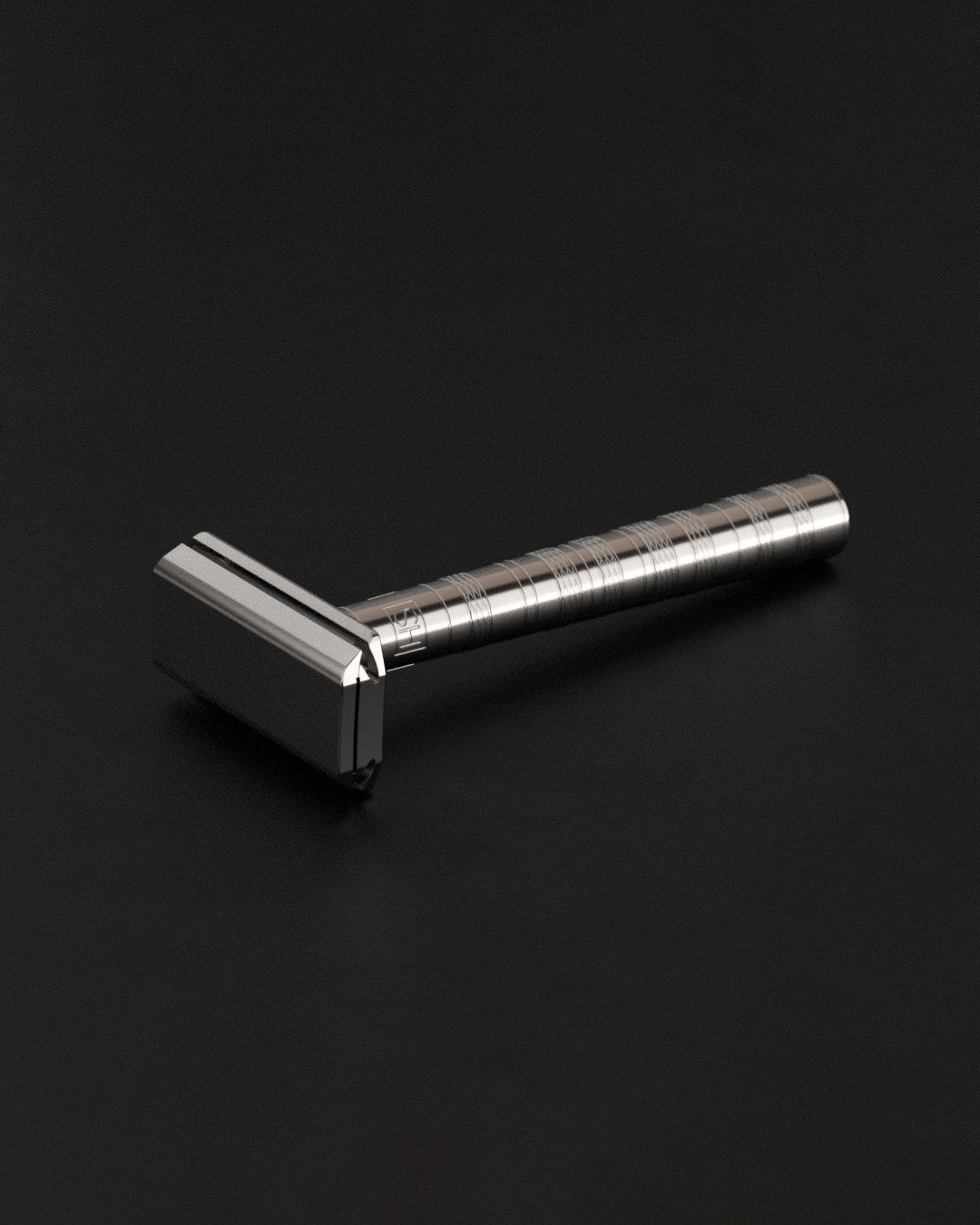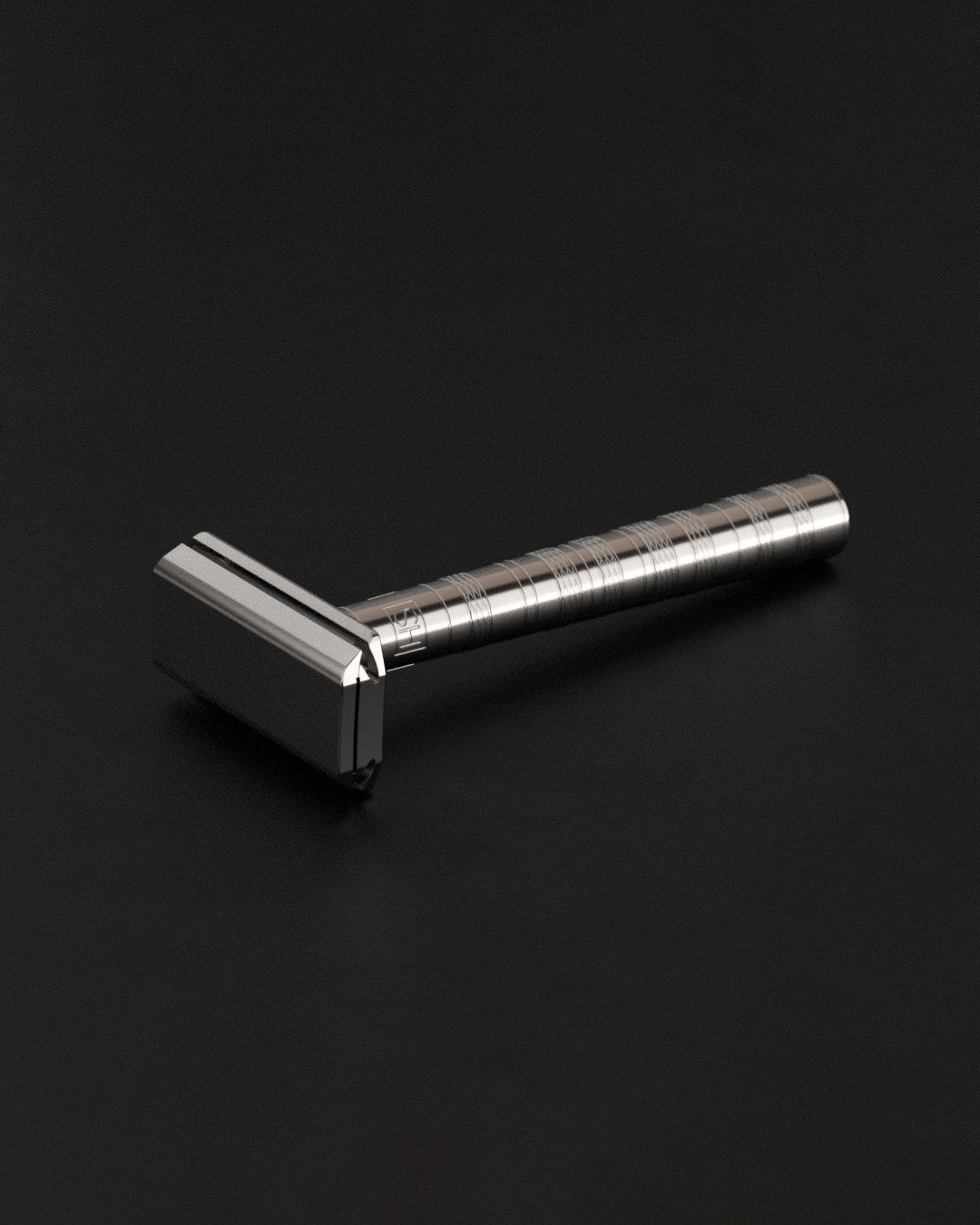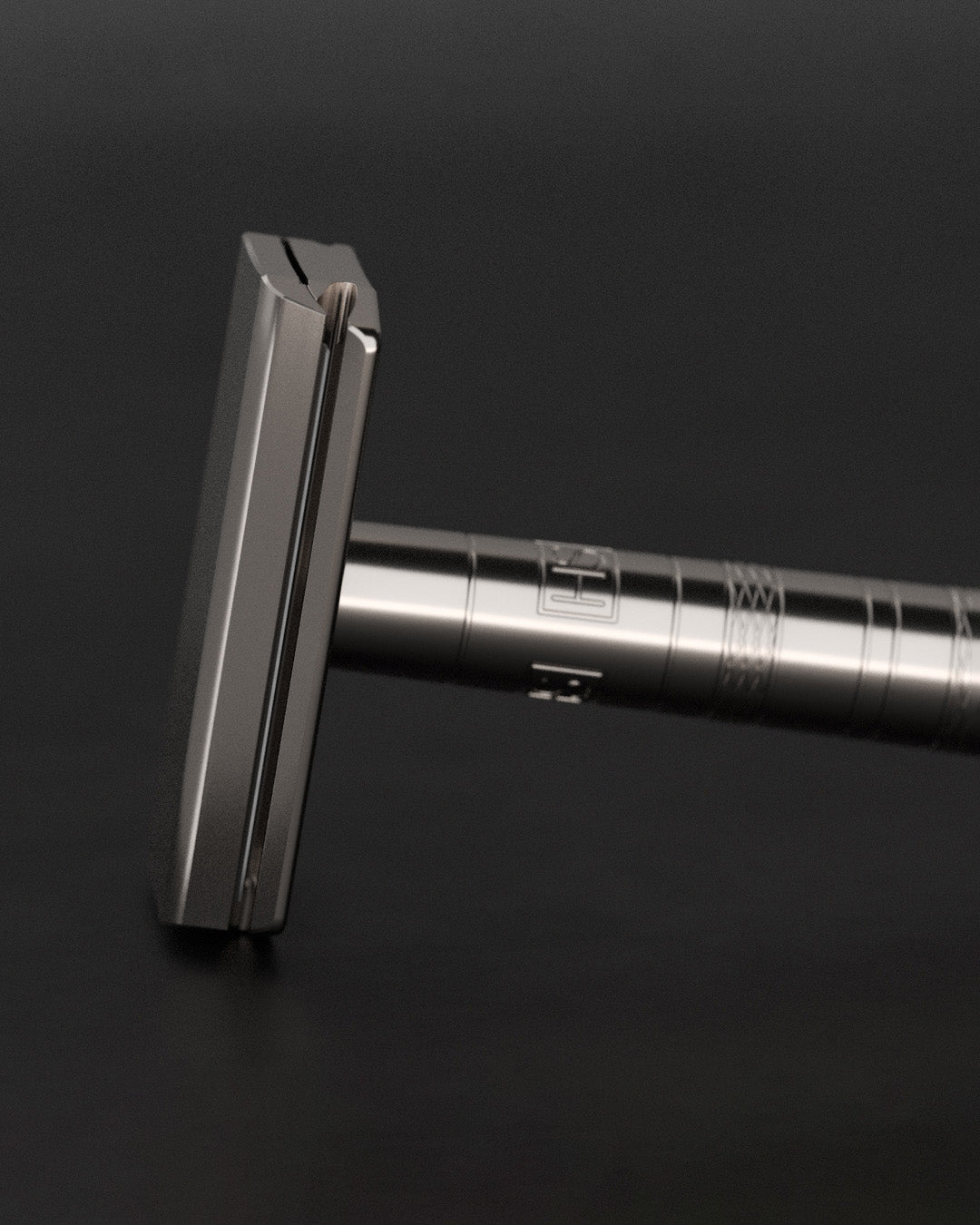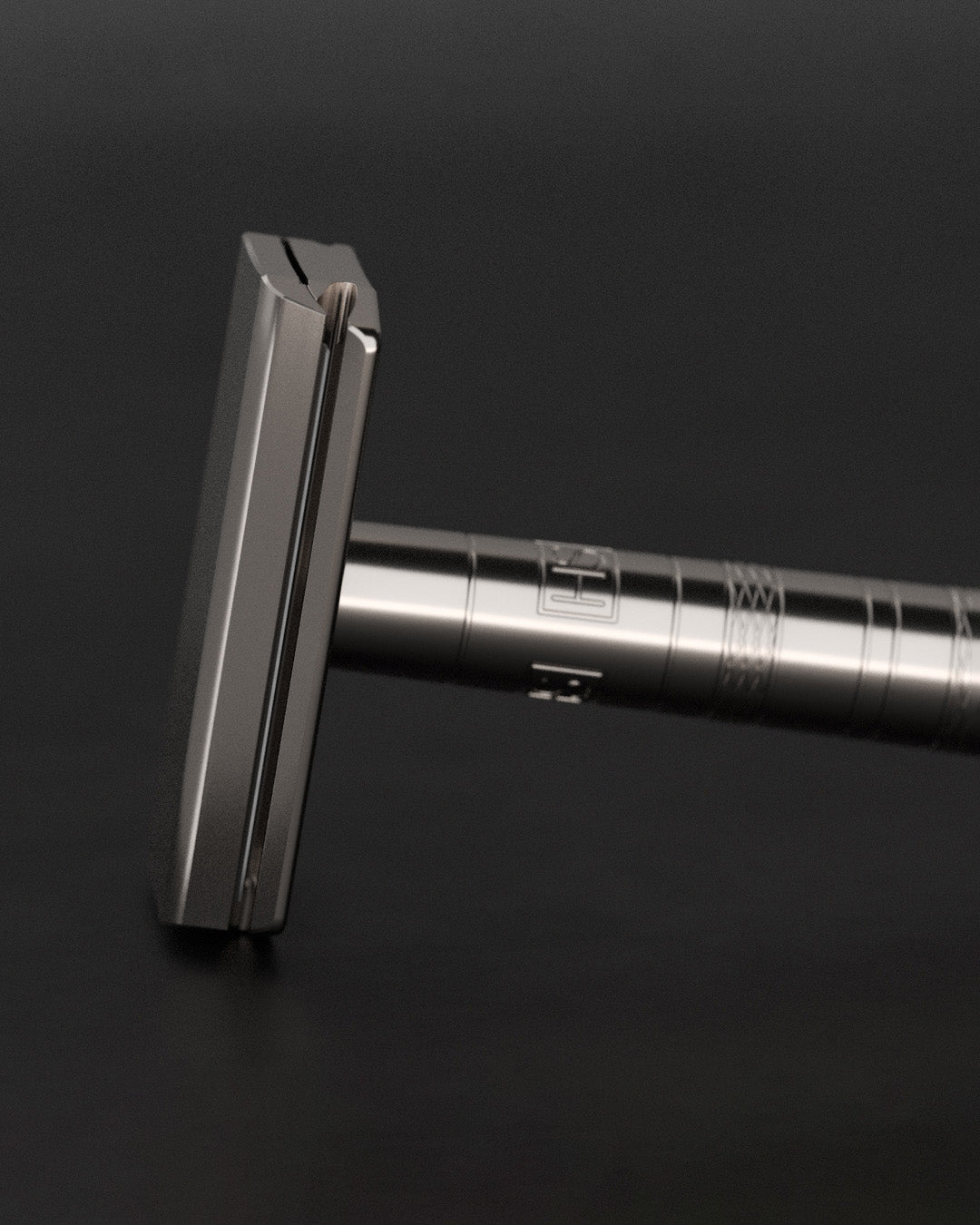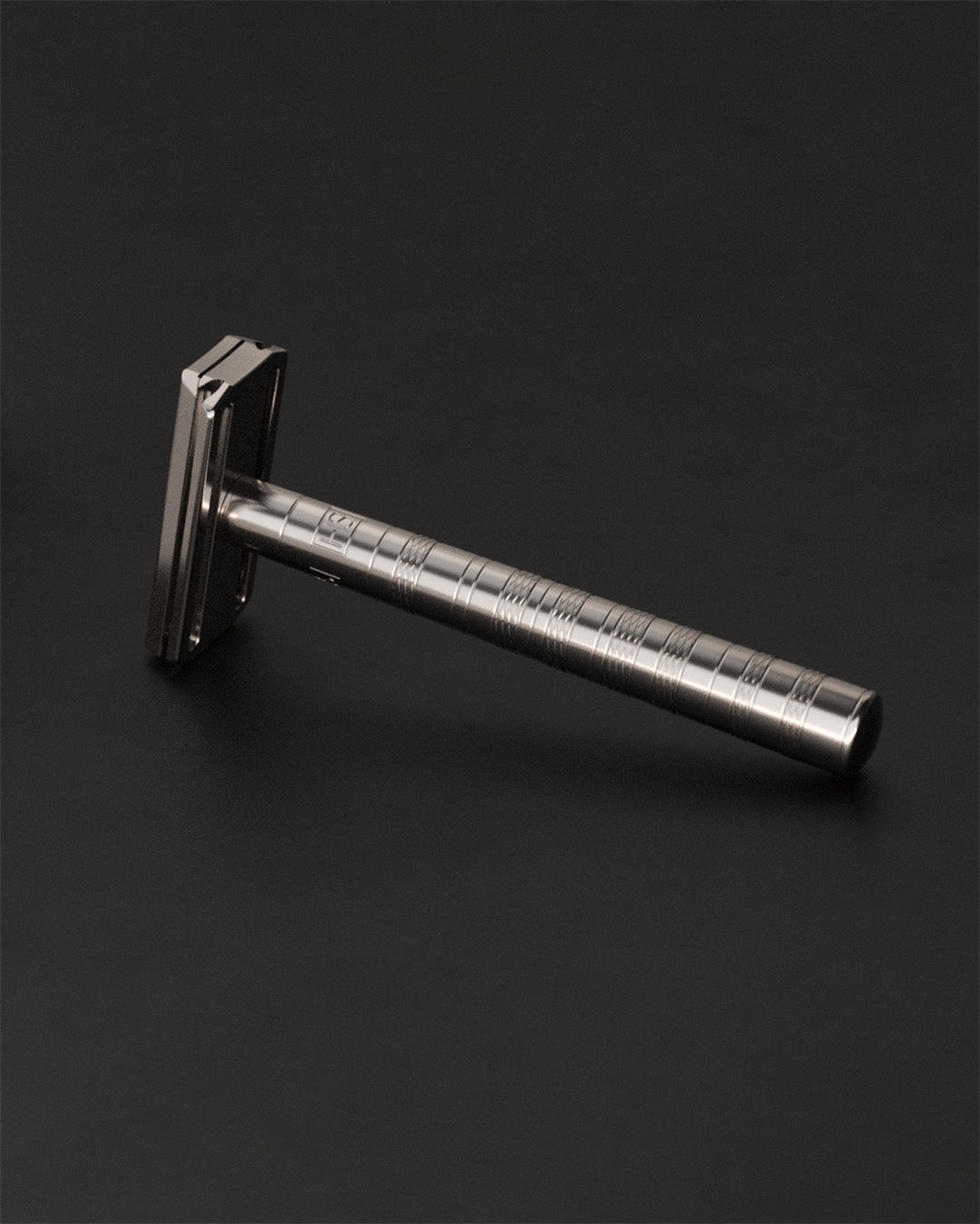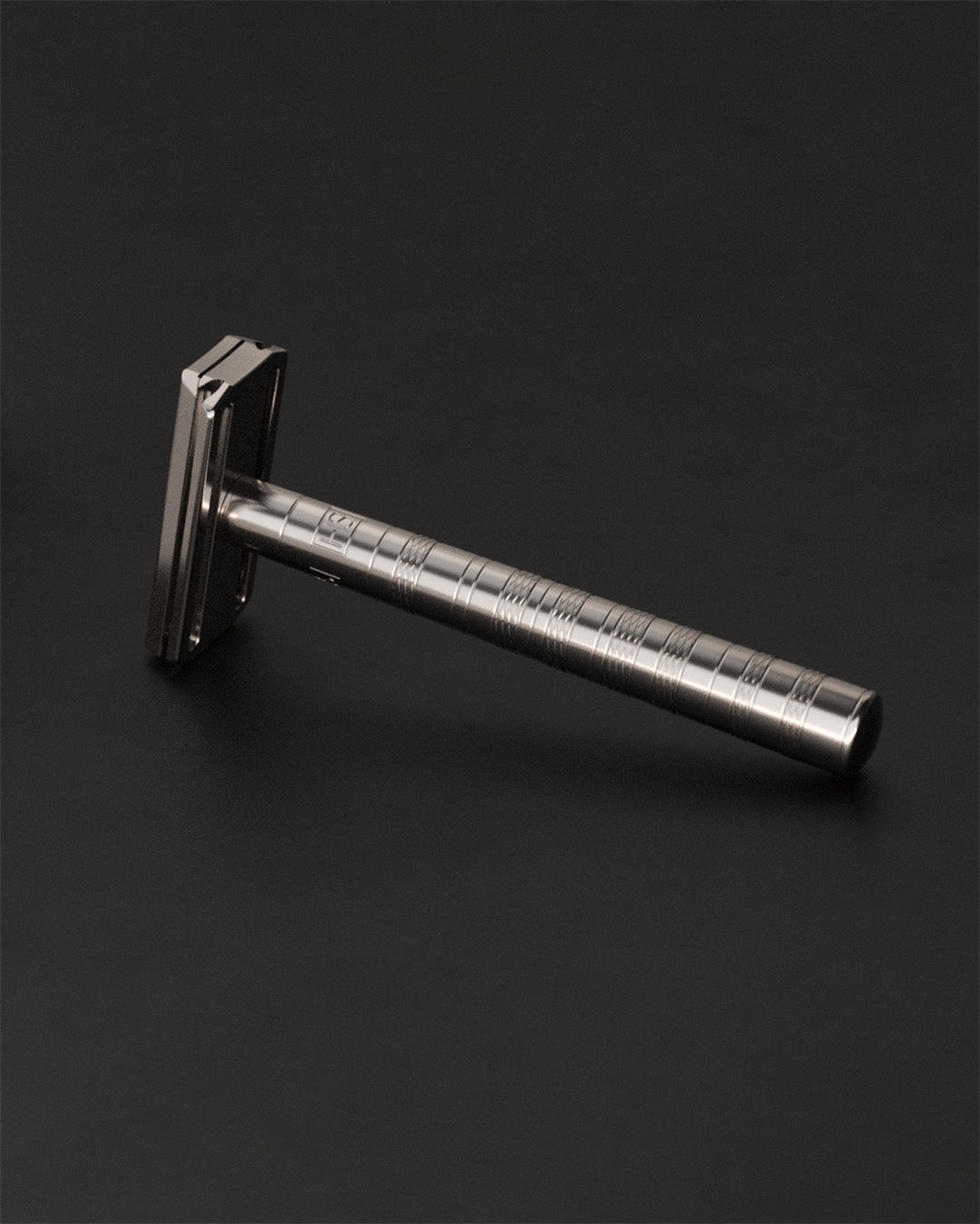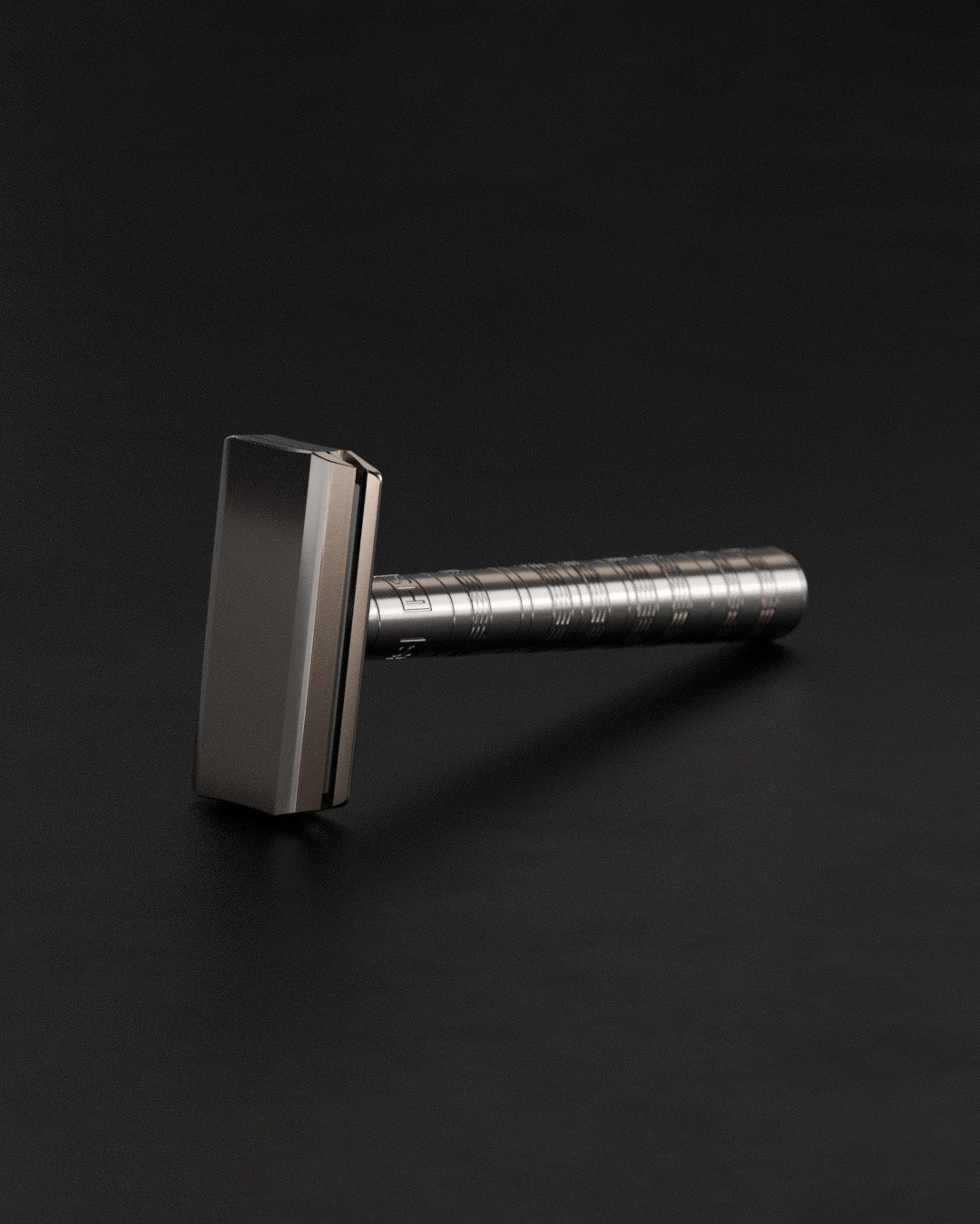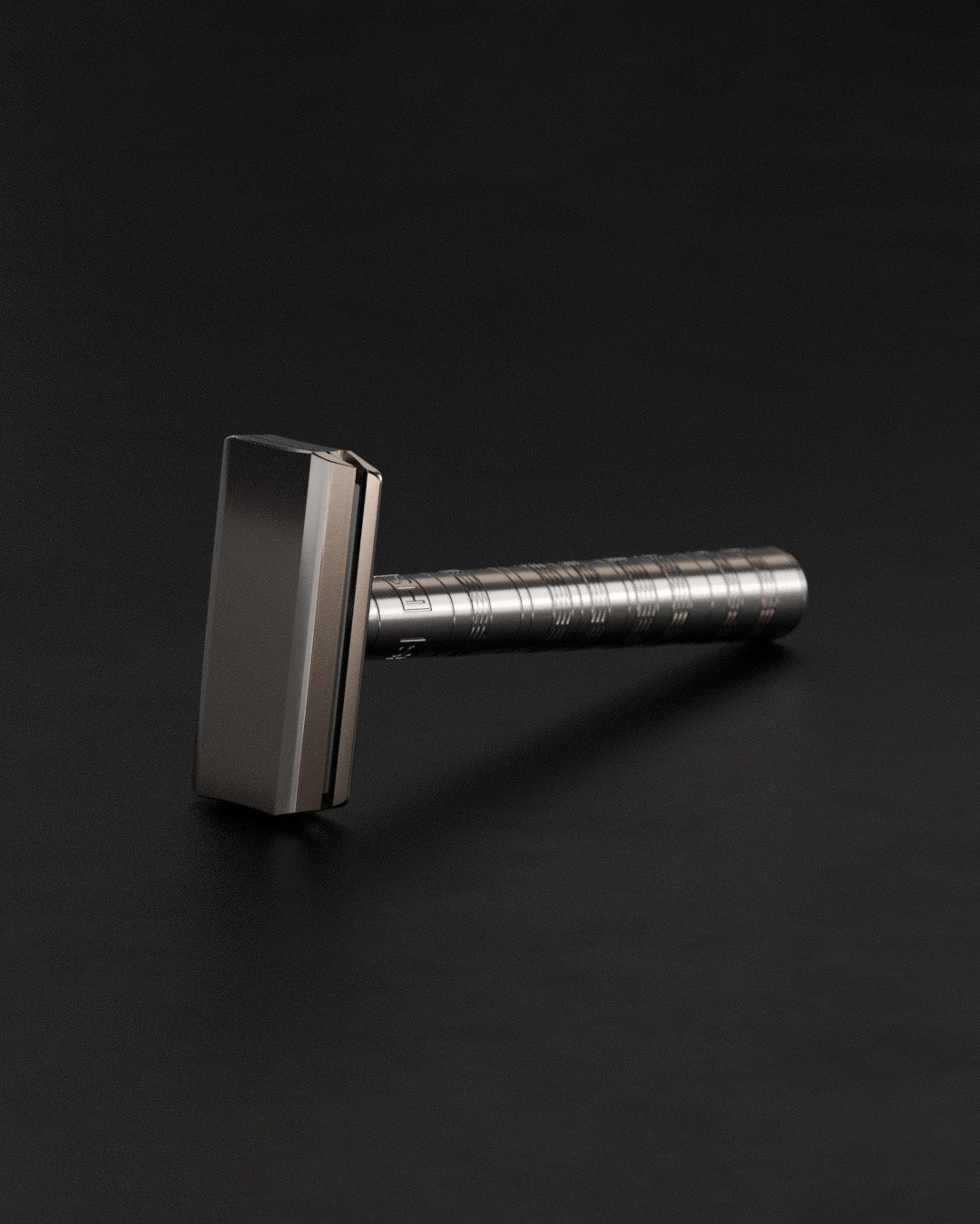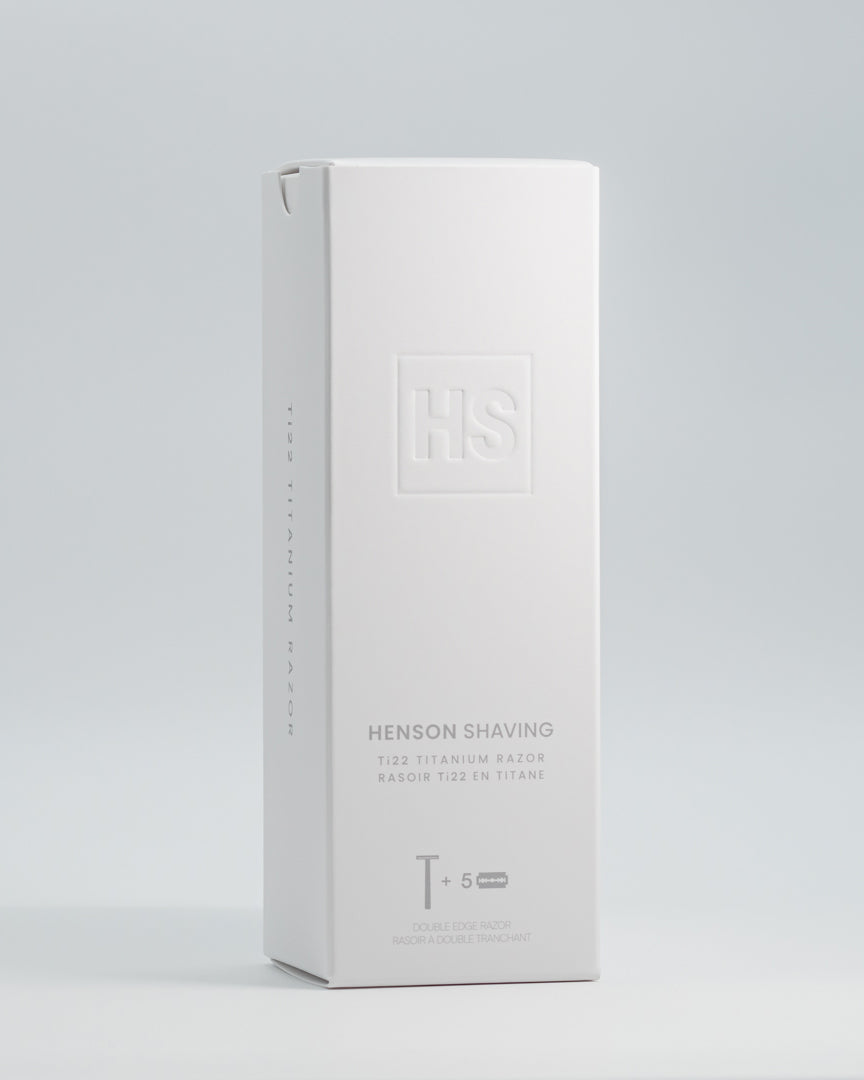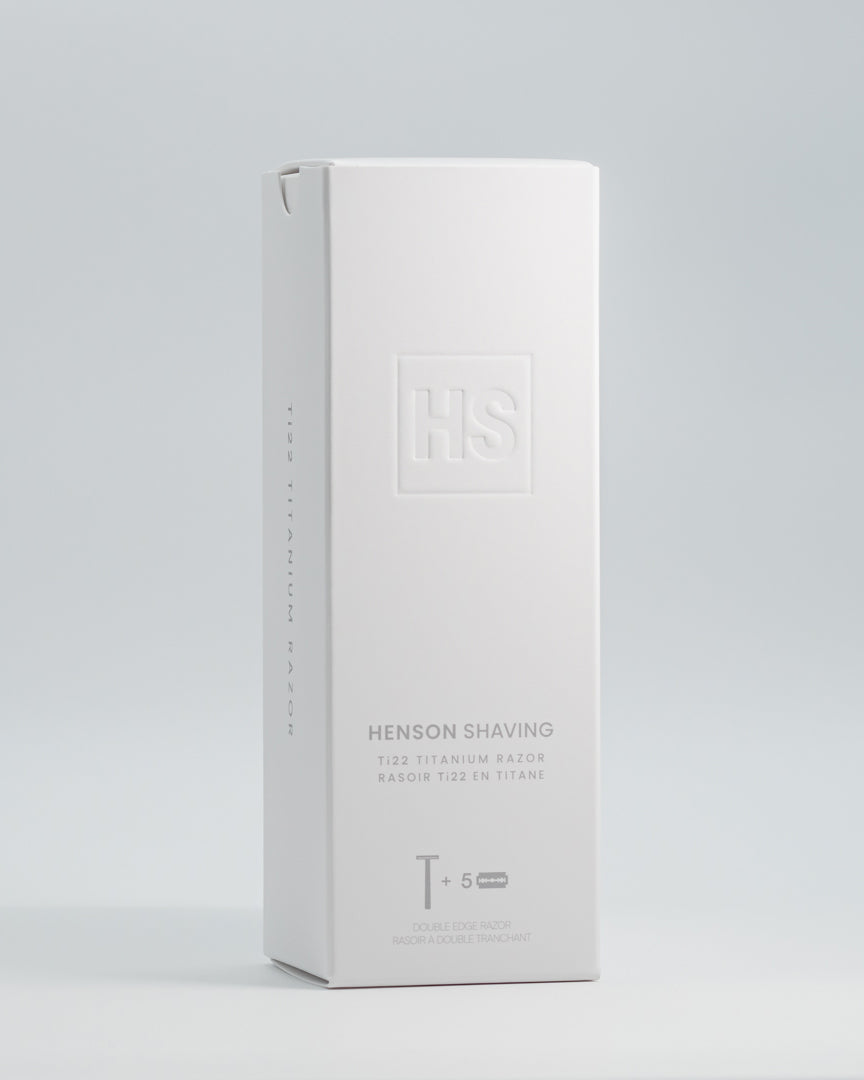 Henson Ti22
Taxes and Shipping Calculated at Checkout
Delivery Expectations and Disclaimer

Delivery Expectations
• Canada and USA: Orders on average take 5* business days to be delivered.
• International: Orders on average take 16-21* business days to be delivered.

*Delivery time is based on the past 2 weeks delivery data. We do our best to provide the most accurate processing and shipping estimates possible. However, they are estimates and not guarantees. They may vary due to high volumes of orders, unforeseen delays on the couriers, and busy holiday seasons.
Frequently Asked Questions
Does the Ti22 qualify for the 100-Day Satisfaction Guarantee and Lifetime Warranty?
The Ti22 does not qualify for our 100-Day Satisfaction Guarantee and therefore is final sale. Our Lifetime Warranty will still apply for manufacturer defects.
What is the difference between the AL13 and Ti22 Henson Razor?
The design of both razors is the same, the only difference being the metal used and aggressions offered.

The AL13 is made of anodized aluminum and weighs 1.3oz. It is offered in both regular/mild and medium aggression. It is not offered in an aggressive form.

The Ti22 razor is made of bare titanium and weighs 2.7oz. It is offered in regular/mild, medium and an aggressive option.

The aggressions of the AL13 and Ti22 are comparable, outside of the aggressive option, which is exclusive to the Ti22.
What aggressions does the Ti22 come in?
The Ti22 comes in 3 aggressions: mild/regular, medium and aggressive. These aggressions are the same in blade gap and extension to our AL13 razor.

Mild - Extension: 0.0013" - Blade Gap: 0.027"
Medium - Extension: 0.0023" - Blade Gap: 0.033"
Aggressive - Extension: 0.0045" - Blade Gap: 0.039"
When will my Ti22 ship?
Please allow approximately 1 week for order processing and shipment. When your order ships, you will receive confirmation and tracking via email or SMS.
Customer Reviews
Write a Review
Ask a Question
Filter Reviews:
razor
shave
Henson
Ti22
irritation
weight
blade
skin
Titanium
medium
10/03/2023
Martin S.
United States
I recommend this product
Totally excellent razor.
My third Henson, after 50 years of wet shaving I have found the perfect razor for me. The construction and finish are superb.
09/29/2023
Erik S.
United States
09/27/2023
Andre P. Goldberg
United States
I recommend this product
Best shaving,Best savings.For ever.
I have bought the initial Henson which is very good Absolutely no complaints at all. The Ti22 is even more satisfying. i enjoy the heftier weight and the more pronounced knurling of the handle. The quality of the shave is excellent and it is a great pleasure to use it daily. It is also easier to take apart and clean. A worthy purchase. Thank you
09/27/2023
Petros A.
United States
I recommend this product
Much Better than MÜHLE & all the rest!!!
Finally, an extremely very close & smooth shave! The ONLY razor that shaves closer is my Feather Artist Club SS Straight Razor. Make no mistake, that's actually high praise for this Henson aggressive razor as it's my daily quick shave in the morning before work razor. A straight razor, while the closest shave possible, is too time consuming & too focus intensive, which i only save for self pampering or date night with the wife. I love this razor so much, i'm buying at least 2 more titaniums for my kids to make sure they have a quality razor when they become of age, & they're 3 & 5 now. I really don't want them to miss out in such a wonderful & high quality product that screams "heirloom". I use with Feather DE blades. Feather blades were placed under an electronic microscope & proved smoother, sharper, & more consistent blades when compared to all other razor blades. Just ordered Henson blades to compare, though don't expect them to be as good or smooth, but happy to explore & compare. If Henson comes out with an even more aggressive titanium razor, i'd be absolutely happy to buy & try!
09/26/2023
RICK Z.
Canada
I recommend this product
Simply the best
I started with the aluminum razor and after a month of shaving I bought the titanium version. It is an absolutely stunning piece of engineering and manufacturing. A lifetime piece.
09/26/2023
Andrew F.
Canada
I recommend this product
Ti22M
Great safety razor. I have a few safety razors and this one doesn't cut your face easily like a few others if your inexperienced. It is well balanced in weight and if effortless to shave. Way better than any plastic razor.
09/26/2023
Richard A.
United States
I recommend this product
One of the best
Smooth and comfortable from the start. The Henson is the best of my 3 favorites. I have several razors and each is a little different. Don't know why, maybe it is the way each holds the blade with respect to the handle… and the resulting angle of the blade to my face. I have the gentle/comfort setting on my razors that adjust and choose the comfort setting for the Henson and it is perfect.