Henson AL13 - Medium
Henson AL13 - Medium
Our medium razor has slightly more blade exposure and a wider blade gap than the regular Henson AL13. This allows it to handle thicker hair but may be less suitable for shaving other areas of your body.
• Canada and USA: Orders on average take 3.7* business days to be delivered.
• International: Orders on average take 5-8* business days to be delivered.
• 100 day satisfaction guarantee.

*Delivery time is based on the past 2 weeks delivery data.
Proudly designed, manufactured, and packaged in Canada.
Lifetime Warranty - pass it down from generation to generation.
Save The Environment - stop using plastc razors, use metal!
From space parts to razors - the Henson Shaving Story
"You're crazy" they said.

"Why would you use your 20 years of aerospace experience to make razors?"

Maybe they were right. But when we see a problem, we solve it. Our family makes components for the Mars Rover, International Space Station, and low orbit satellites.

And now, we make razors.
A baby smooth shave.
One pass. Zero irritation
Skin irritation is totally avoidable.

Rather than cutting beneath the skin, the Henson AL13 shears the hair precisely at skin level.
Buy once. Use forever.
Made from aerospace grade aluminum, and manufactured at our aerospace facility in Ontario, Canada, our razor is built with the same AS9100 aerospace standards required to create satellite components.
We want the best razor, not the best razor business.
No subscriptions.
No custom blades.
No planned obsolescence.

The only chance for Henson to compete with the deep pockets of the big companies and bring this to the masses, is to create a razor so good that you can't help but tell your friends about it.
A smart investment for your skin
(and your wallet)
*Our razor works with any standard double edge blade you can buy almost anywhere (local supermarkets, shaving shops or online)
What people are saying about the Henson
Extreme precision makes all the difference.
With a blade that only sticks out roughly the thickness of a human hair (0.0025"), this razor eliminates all the unnecessary blade exposure. This means less blade flex and therefore less chatter along your skin.

Chatter is what causes razor burn and irritation.

This razor is only possible to produce because of the lessons we learned from aerospace manufacturing the last 20 years.
What you'll get and when you'll get it.
Henson AL13 aluminum razor

Astra platinum double edge blades (5pk)*

Lifetime Warranty

Delivered within 4 business days**
*The average user will get a month's worth of shaving or more from the 5pk of blades included. Additional blades can be purchased from anywhere and it works out to less than 50 cents per month.

**90% of our US and Canadian customers receive their razors within 96 hours.
One bad shave is enough to ruin the day.
Frequently Asked Questions
Customer Reviews
Write a Review
Ask a Question
Filter Reviews:
razor
shave
Henson
skin
design
irritation
face
head
safety razors
Merkur
07/22/2021
david d.

Canada
I recommend this product
one razor to rule them all
I wish I had bought the Henson razor two years ago , I could have saved money on the other razors . It performs just as advertised , smooth , clean ,nick free shaves every time ! looks great , shaves better !the fit and finish is second to none !
07/20/2021
john w.

United States
I recommend this product
Smooth razor
I use this to shave both face and head. Two passes for both. Very smooth without nicks or burn. This is becoming my favorite razor.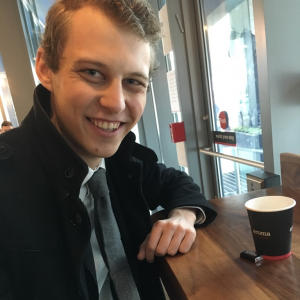 SG
07/20/2021
Stuart G.

Canada
I recommend this product
Great Precision Razor
I love this razor. It gives a very clean shave with less risk of cutting, or ingrown hairs. I have very sensitive skin and I had no issues at all with this razor. Even when I was learning to use it I had no problems. Great product that so far I would definitely recommend.
07/15/2021
Philip R.

Switzerland
I recommend this product
The best
This razor is incredibly lightweight, so you don't expect the amazing shave you get with it - quite simply the best and most comfortable shave I have ever had. At the age of 58, that really is saying something.
07/15/2021
Joe S.

United States
I recommend this product
Worth the purchase!
At first got the red mild one and found it excellent shaving razor but decided that I wanted the medium kind so ordered the black medium and gave the red mild one to my wife. The medium feels about the same as the mild one. I looked inside the head of the razor there's a + sign on it meaning it's mild one and double + means medium so I know which is mild and which is medium. Helpful hint on the razor, looking at it you couldn't tell if it's mild or medium, but one good thing is there's no hang out at the end of the blade. So overall the razor is now in my razors collection rotation to use for my SOTD.
07/13/2021
Alfredo G.

United States
I recommend this product
No tugs, no nicks. Precision shave.
Excellent shave. I bought two more for my sons.
07/13/2021
John M.

Canada
I recommend this product
5-Star shaving experience
Nice design, feels light and good grip in the hand but the best part is the shave. Feels very safe and gives a superb close cut. I've used safety razors for many years but this design beats them all.