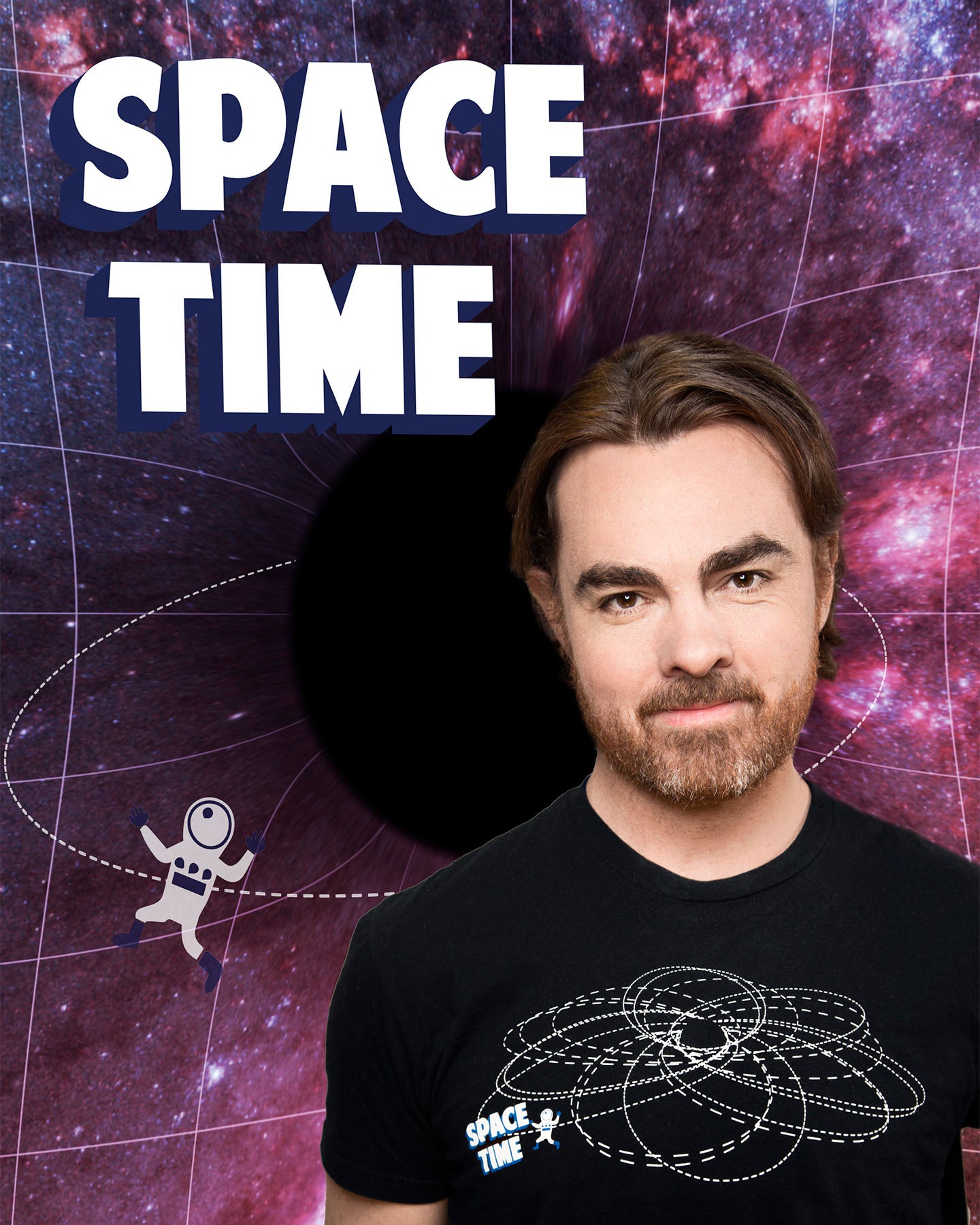 Henson and PBS Space Time
As a thank you to PBS Space Time viewers, if you enter in the code: SPACETIME at checkout, you'll get 100 blades free with your razor. Just make sure the 100 blades are in your cart before you try to enter the code.

Proudly designed, manufactured, and packaged in Canada.

Lifetime Warranty - Pass it down from generation to generation.

Better For The Environment - Stop using plastic razors, use metal!
Not just a buzzword
Precision Matters
That sliver of green represents the dimensional zone our blade exposure must be measured within in order for a razor to be considered in spec.

The design of the Henson requires this level of precision, and is part of what gives it the oddly smooth shave it's known for.

Precision isn't just a buzzword for us, the Henson couldn't exist without it.
Title
Reimagining How Shaving Could Be
We get it: shaving can feel like a chore. Many people don't want to leave shaving to the last minute for fear of cuts or irritation. Most razors feel cheap but end up being expensive as a result of cartridges or subscriptions. There is a real apathy surrounding shaving, since most of us tried to find a good solution, but eventially settled on 'good enough'. And don't get us started on all that plastic waste...

At Henson we looked at shaving through the lens of what shaving could be.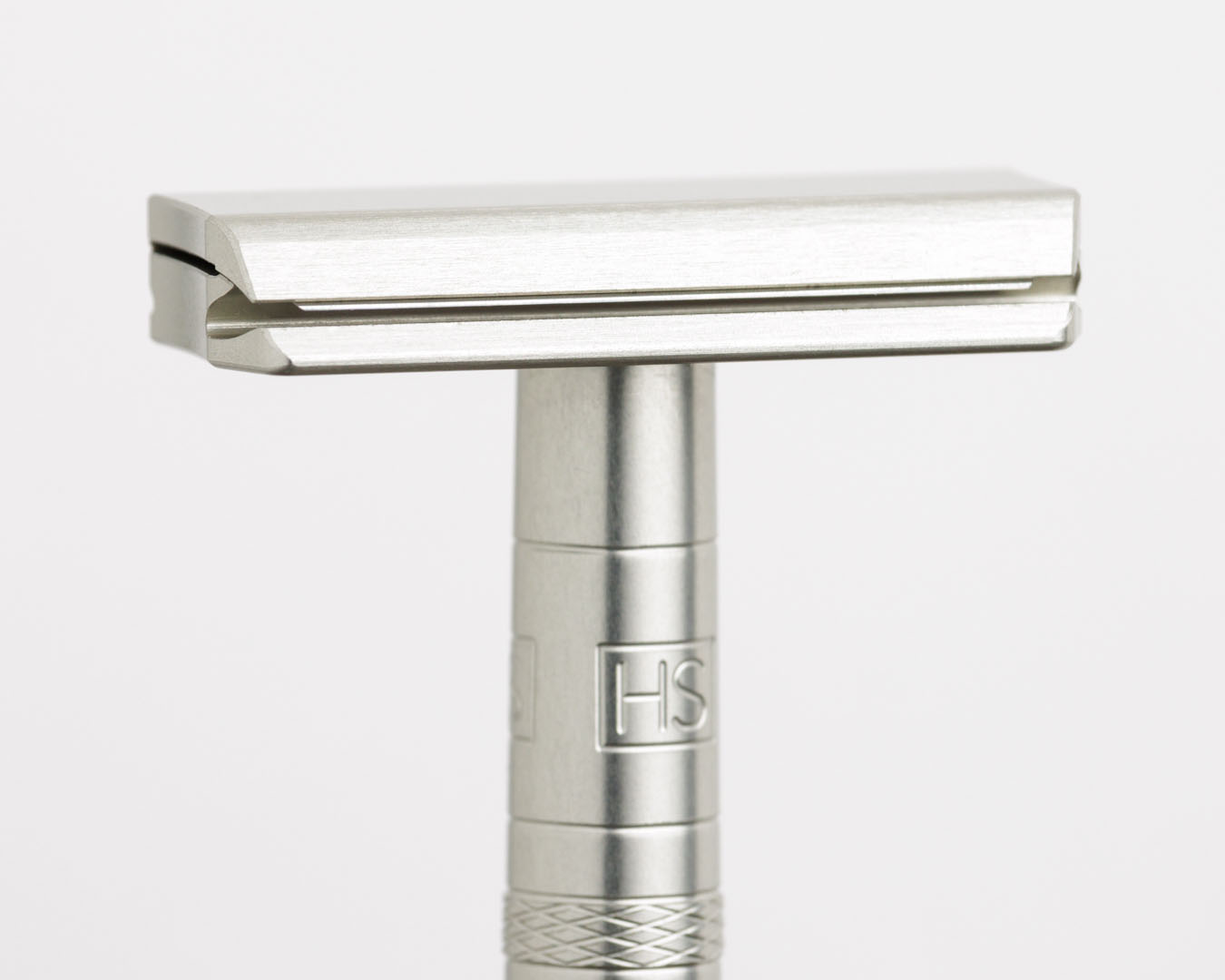 Many razors are made with geometry that allows the blades to bend or flex. It's that flex that can pull your hair or scrape your skin, which may lead to irritation.

Our razor is designed and built to hold the blade firmly in place to virtually eliminate this flexing. This is influential in what gives you an absolutely smooth and pleasant shave.
The unique head design includes exit channels designed to easily expel hair and shaving cream to ensure a clean shaving path for the blade. It's actually quite satisfying to watch all that gunk get flushed away so easily.
The idea that a razor ought to be different for men and women is a bit of a marketing construct. We've tested our razor all over the human body and feel confident that everyone will get a good result. No upcharge, no pink tax.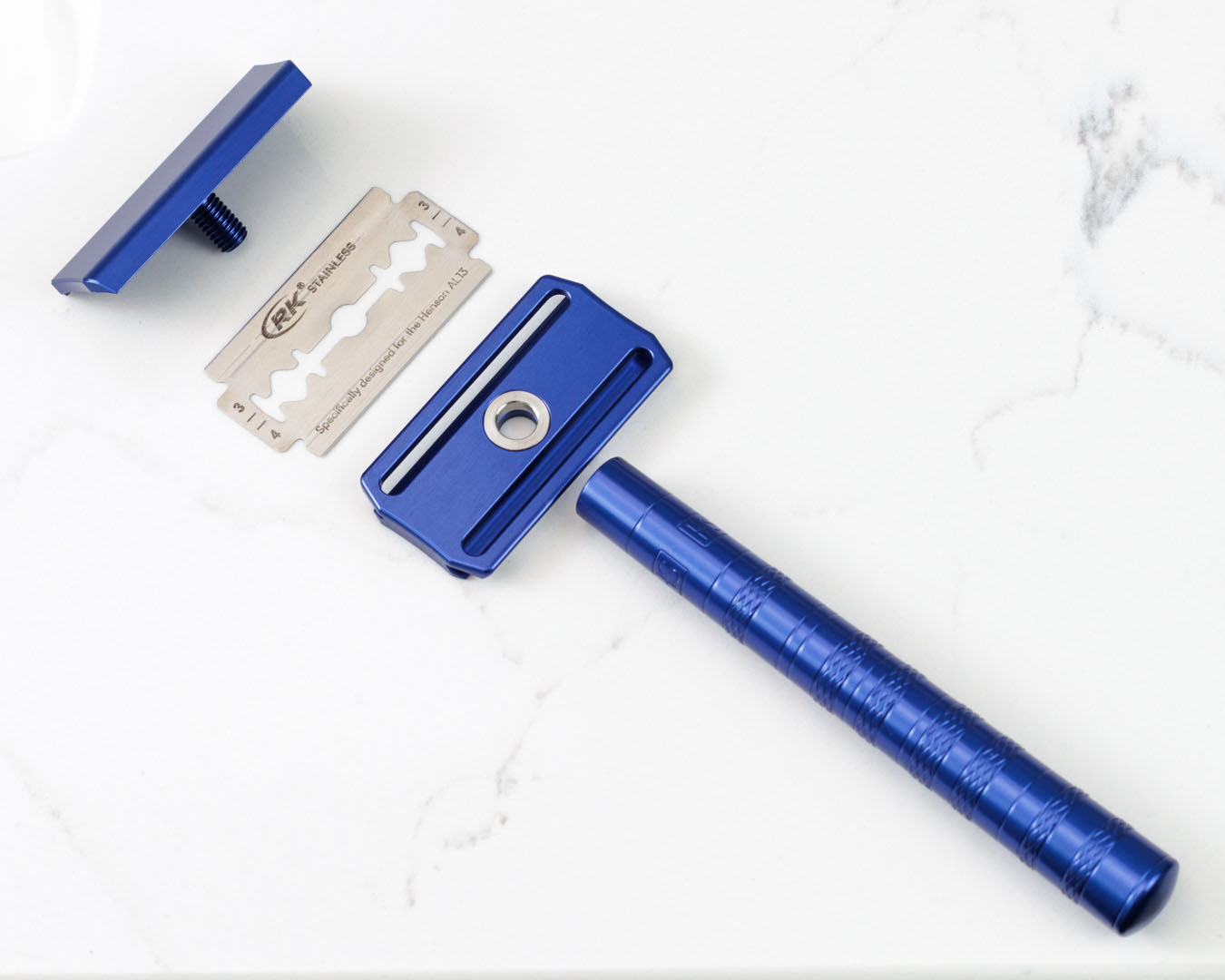 Featuring an all metal construction, machined from aerospace grade aluminum, your Henson will last a lifetime and the replaceable blades are 100% recyclable. Our packaging contains no plastic and we offer a 100 pack of blades which lasts most people 3-5 years, reducing trips to the store or shipments to your home.
Designed Without Compromise
The standards of aerospace in a razor.
Applying the lessons we learned from aerospace manufacturing the last 20 years, our razors are made to very tight tolerances. Manufactured at our facility in Ontario, Canada, our razor is built with the same AS910 standards required to create satellite components.