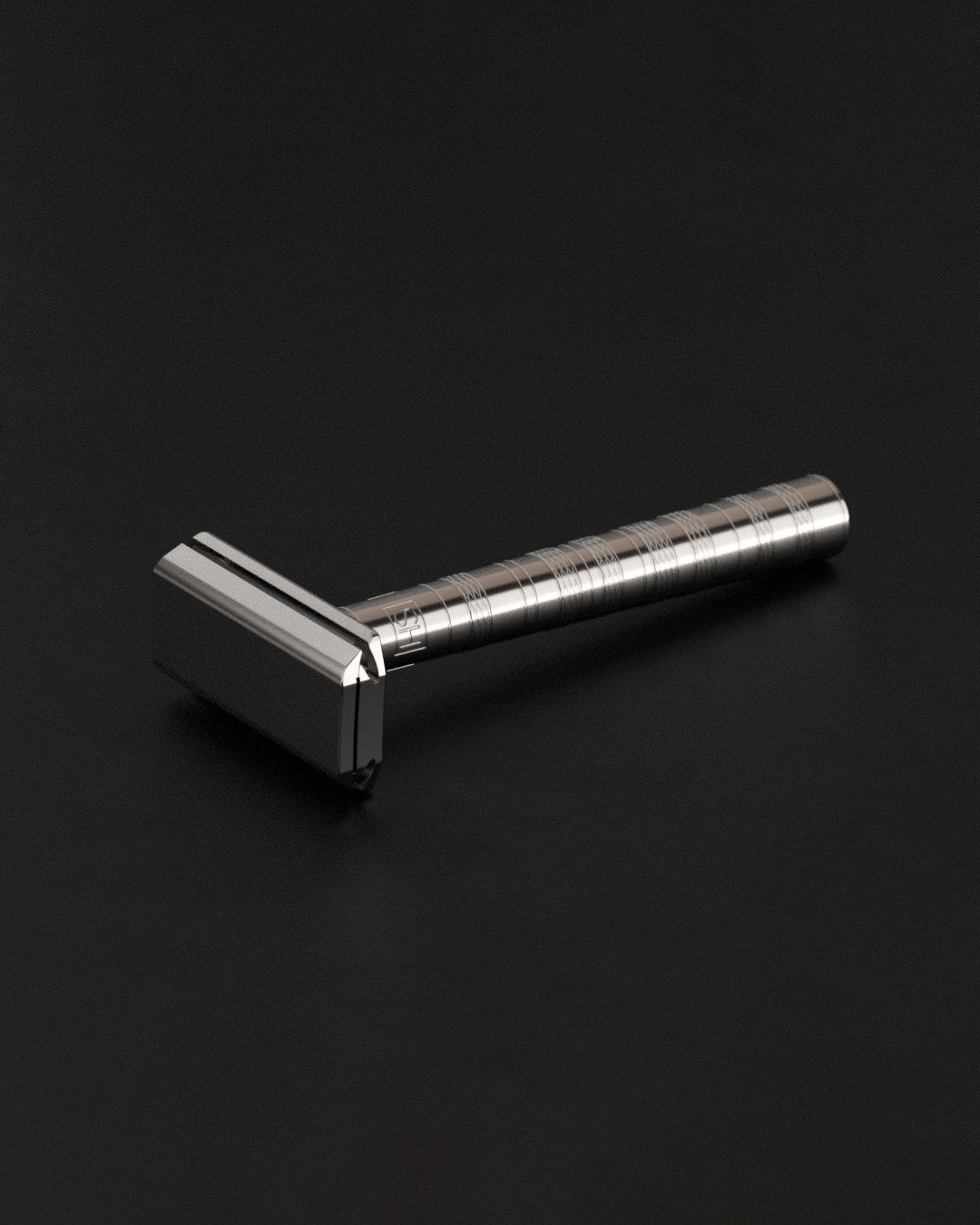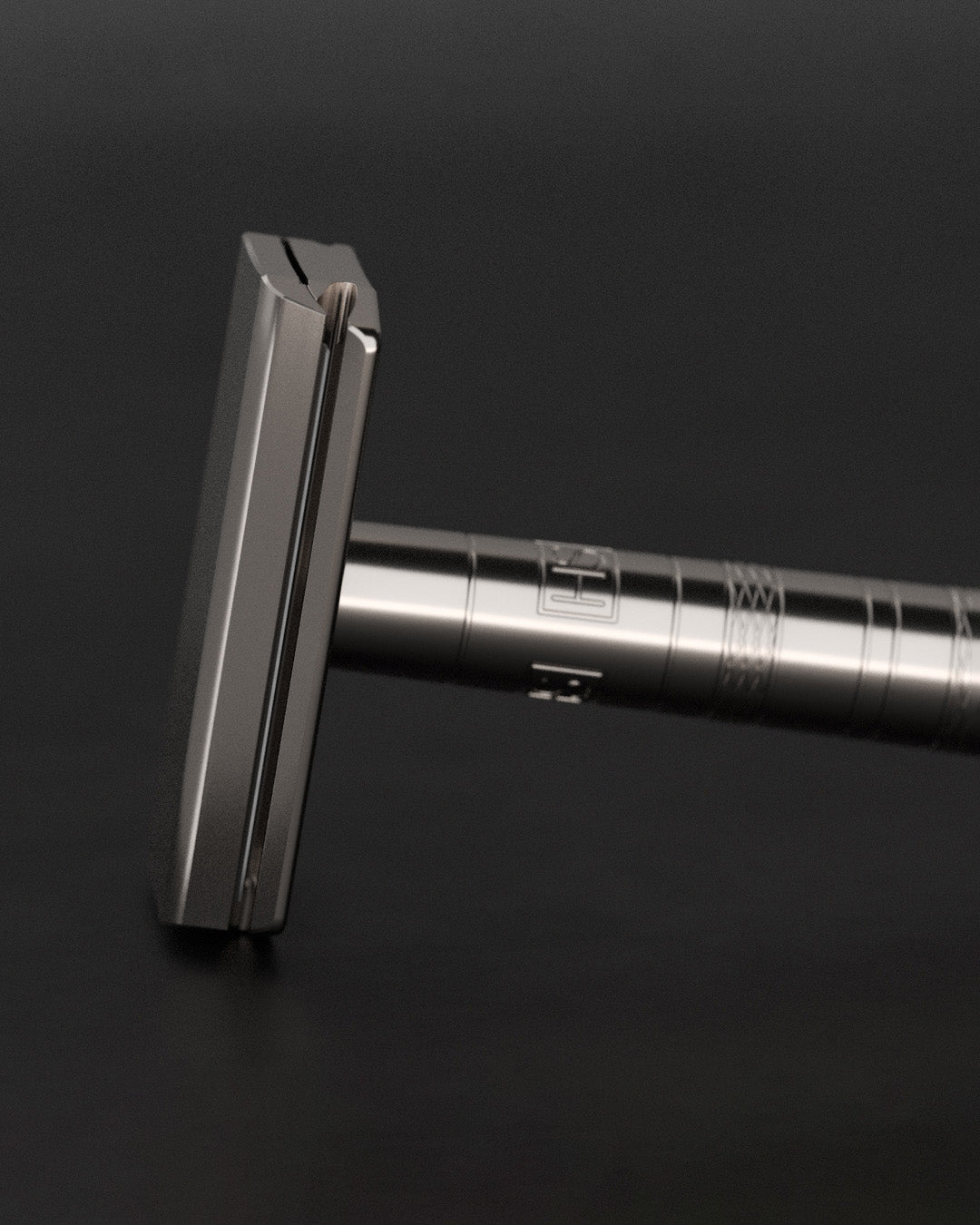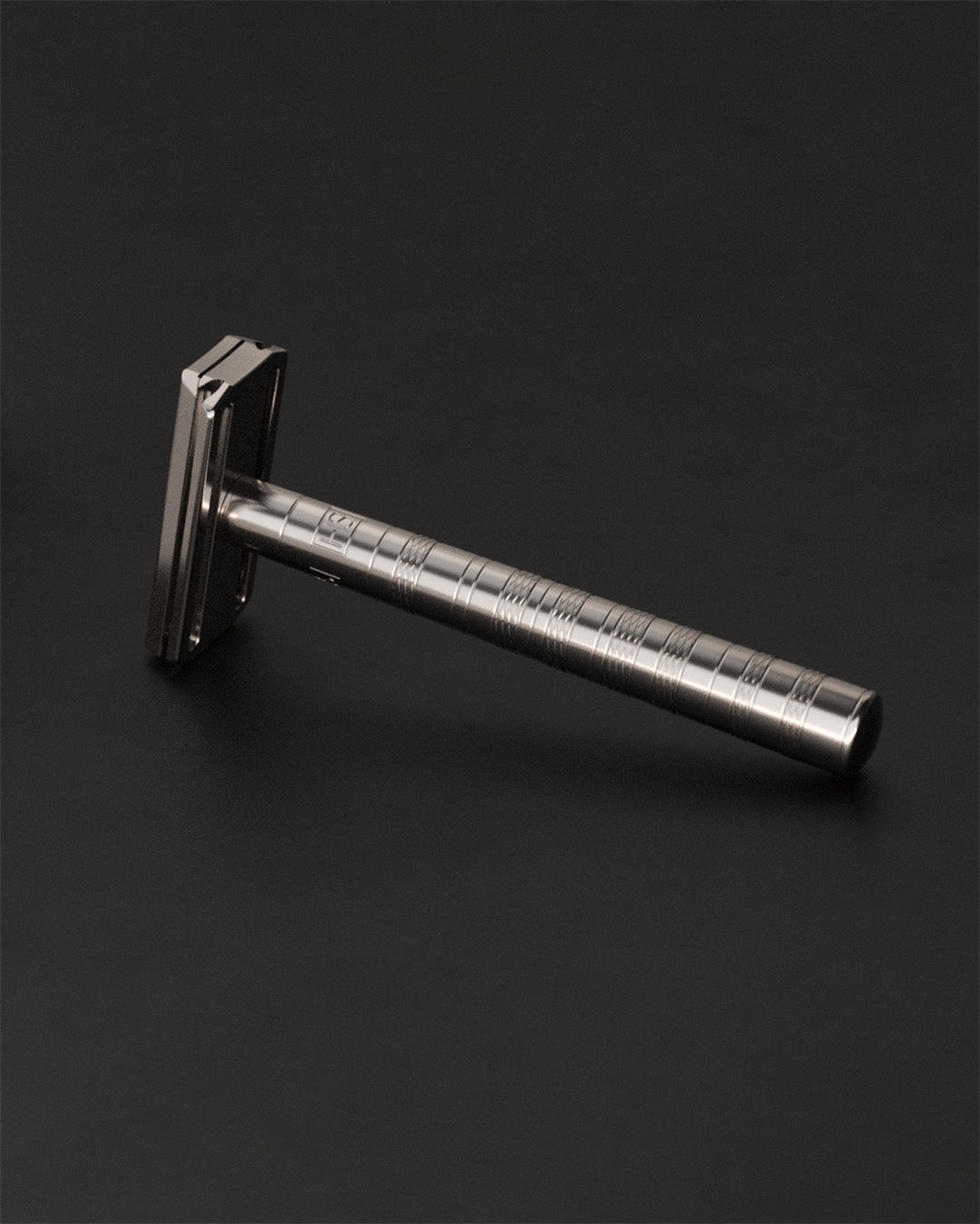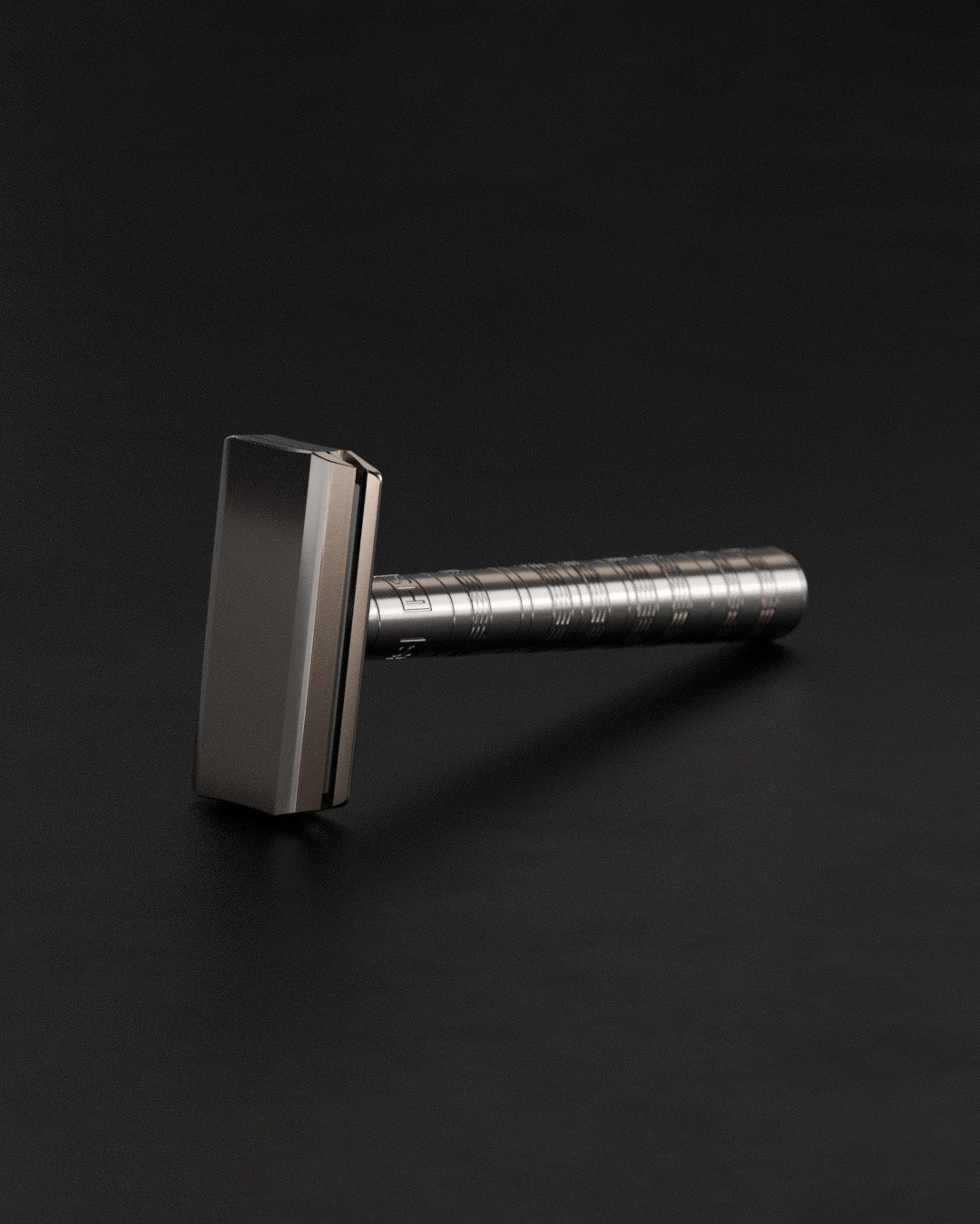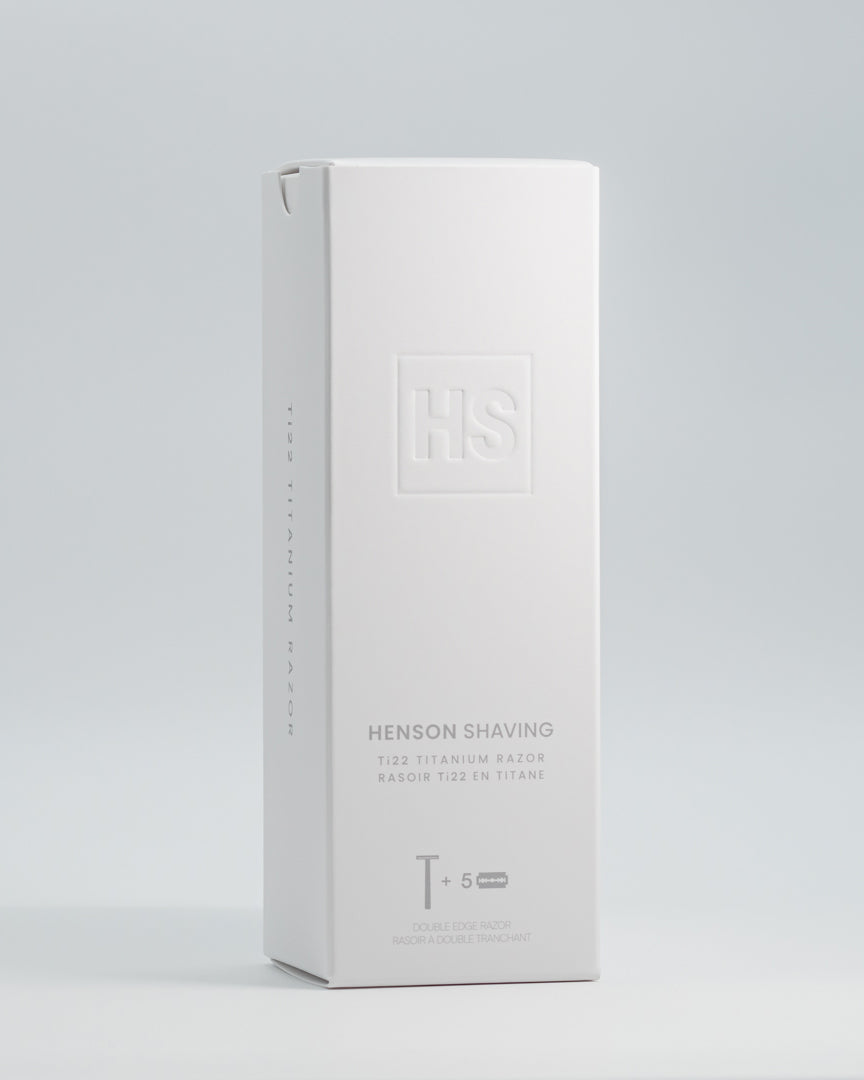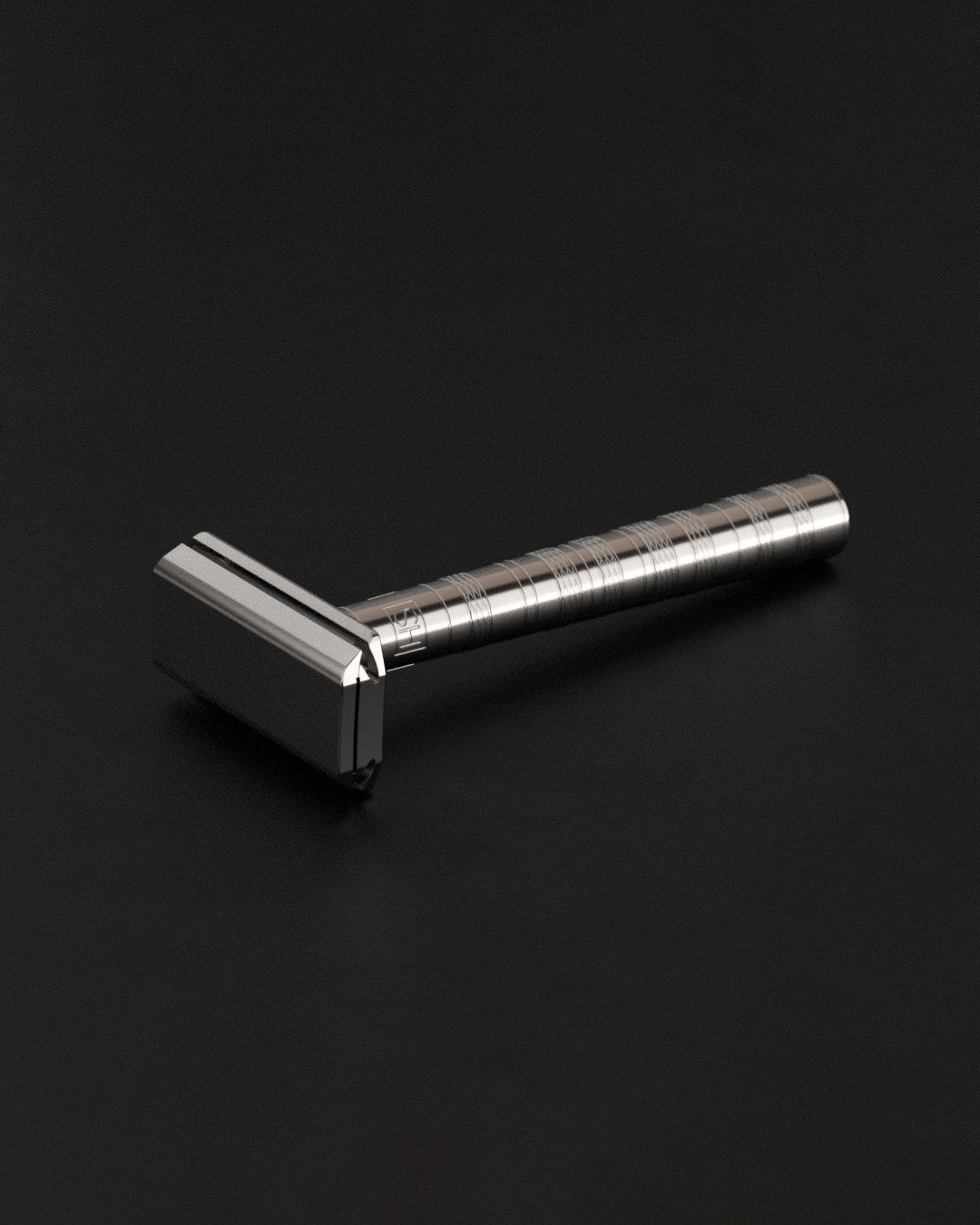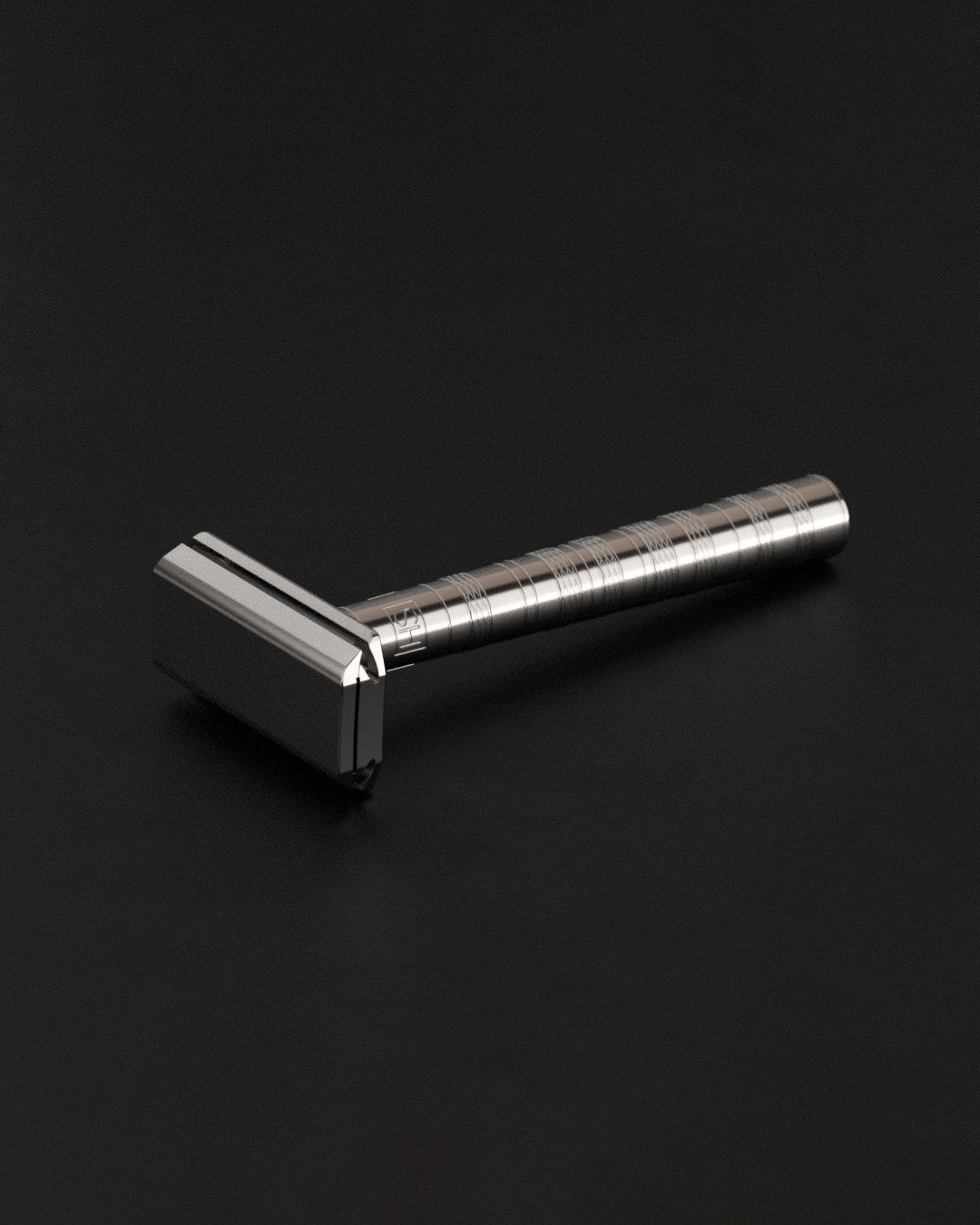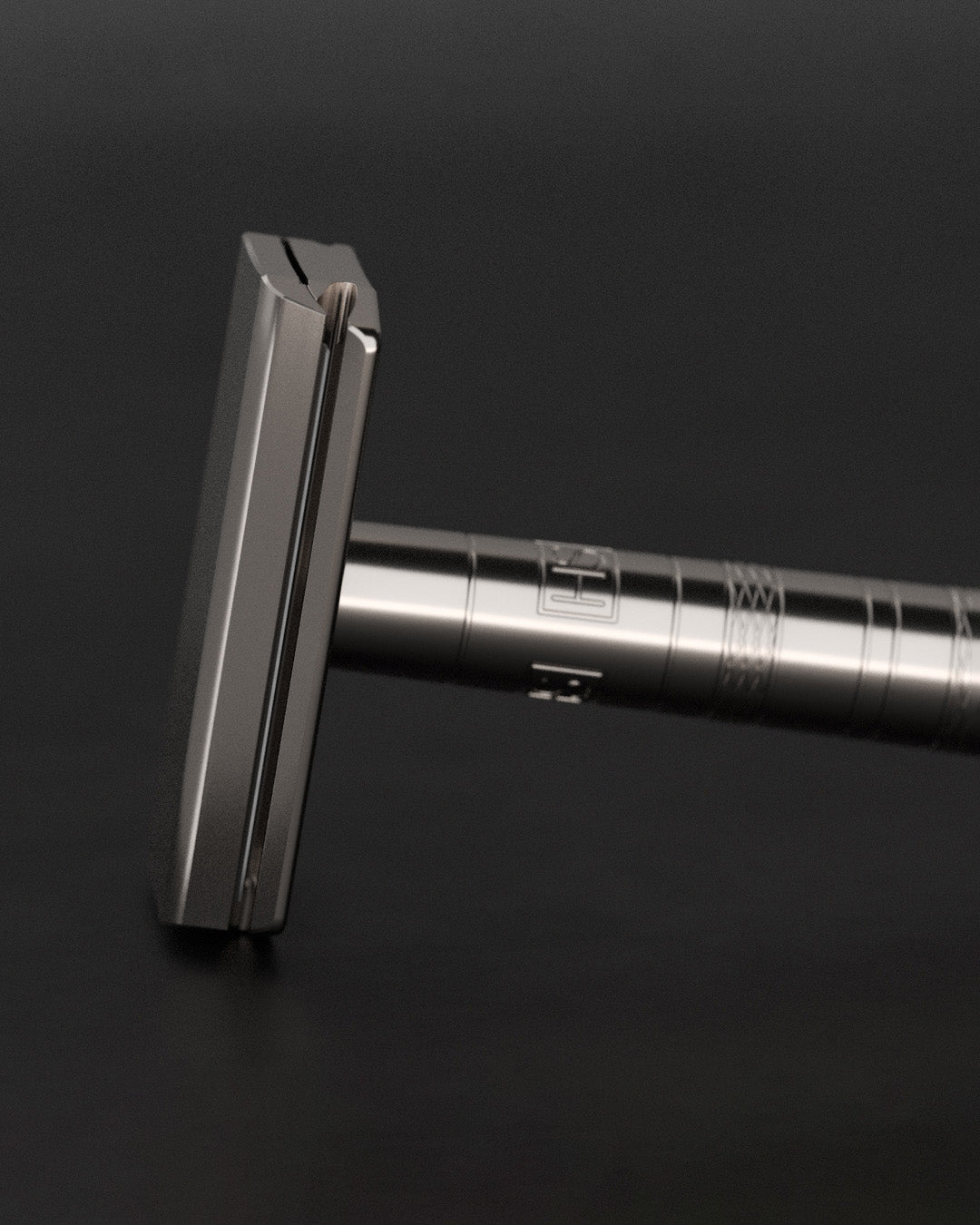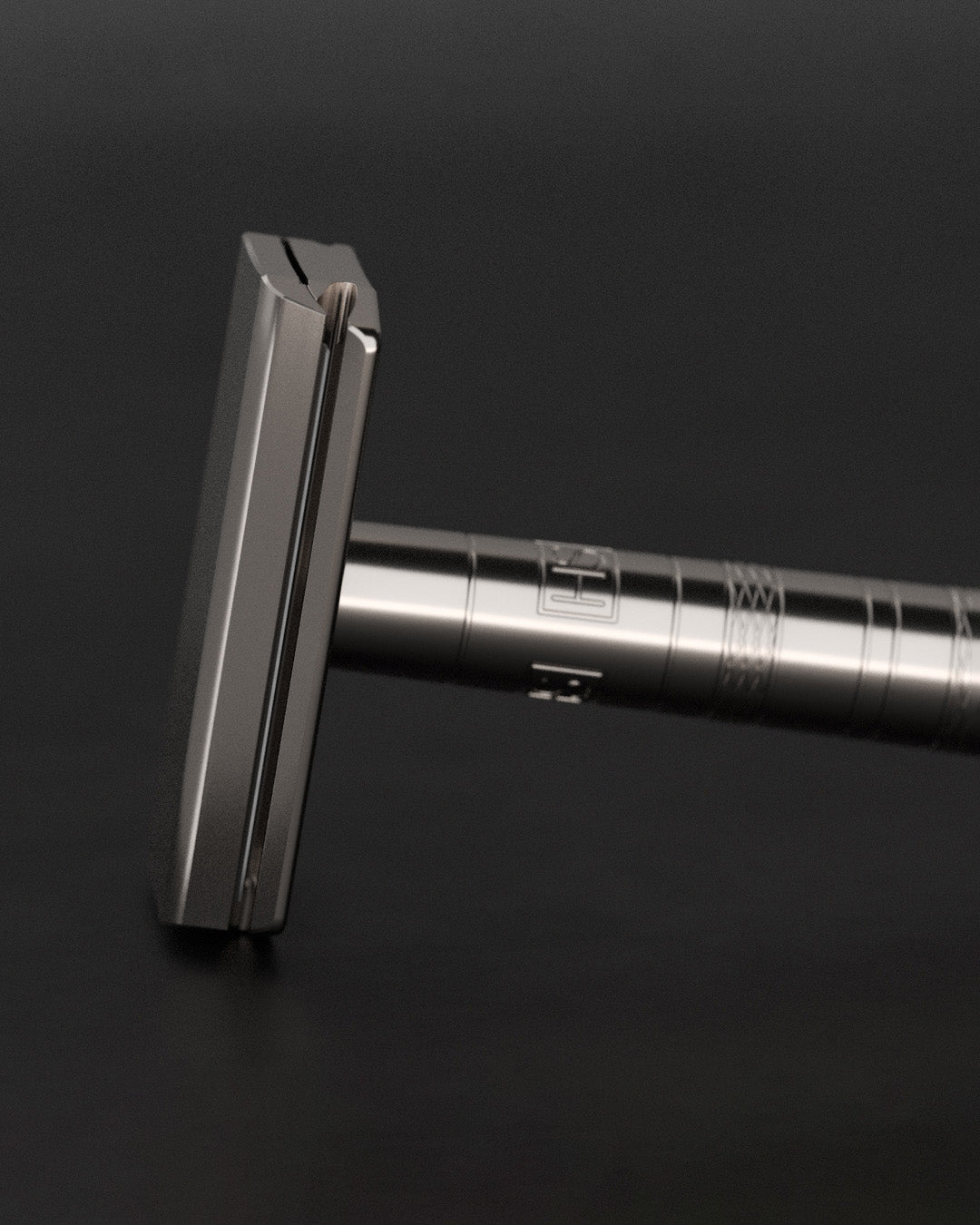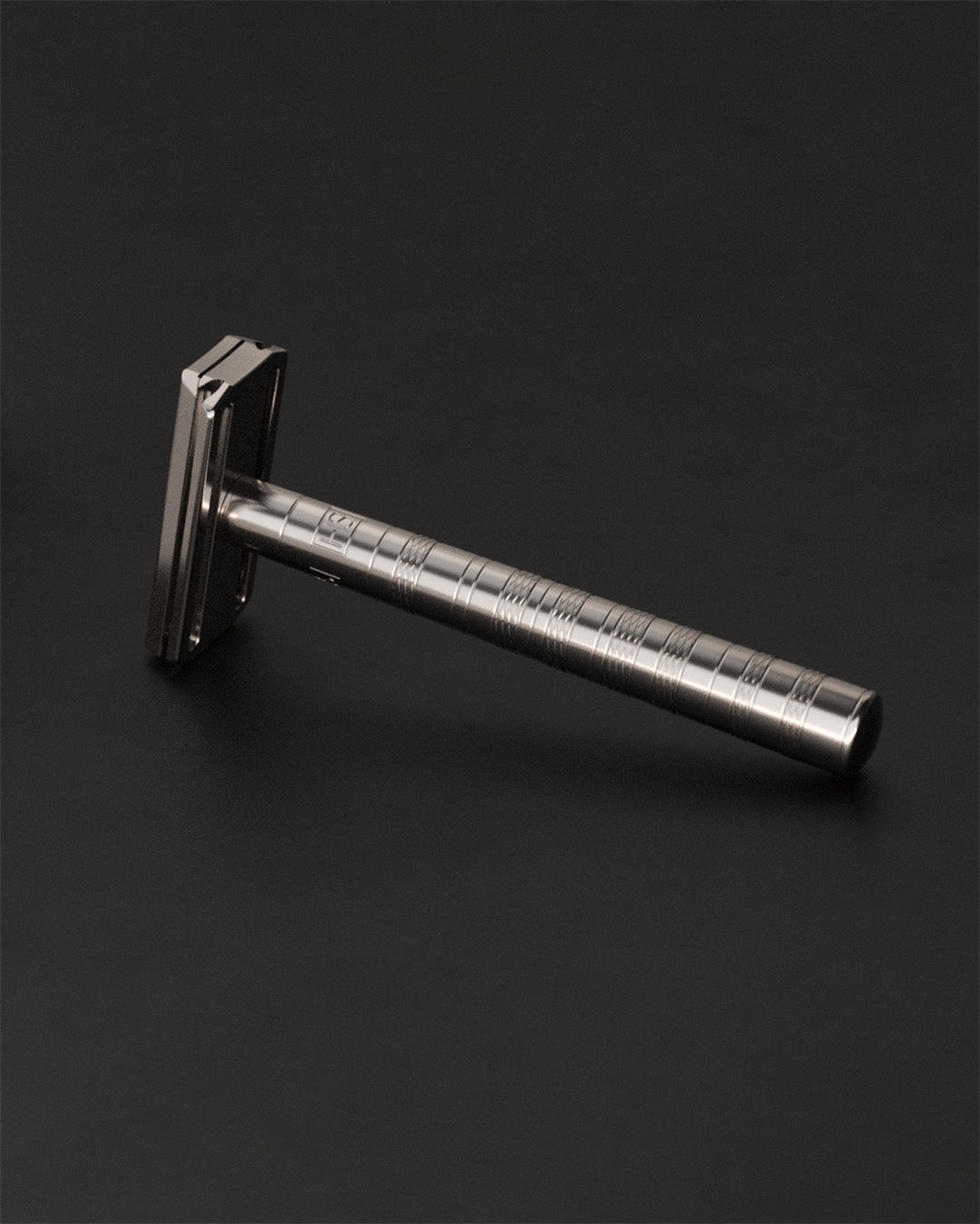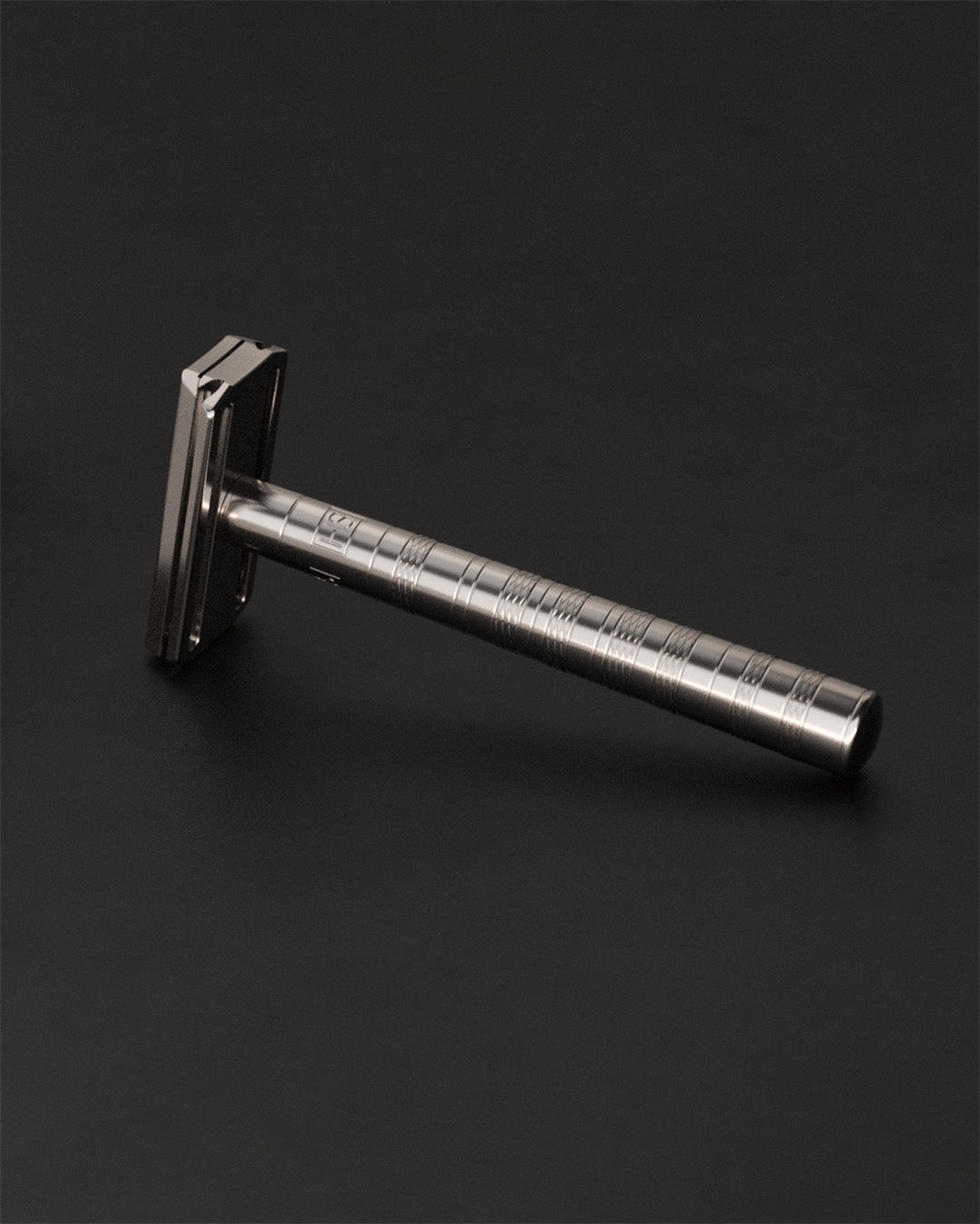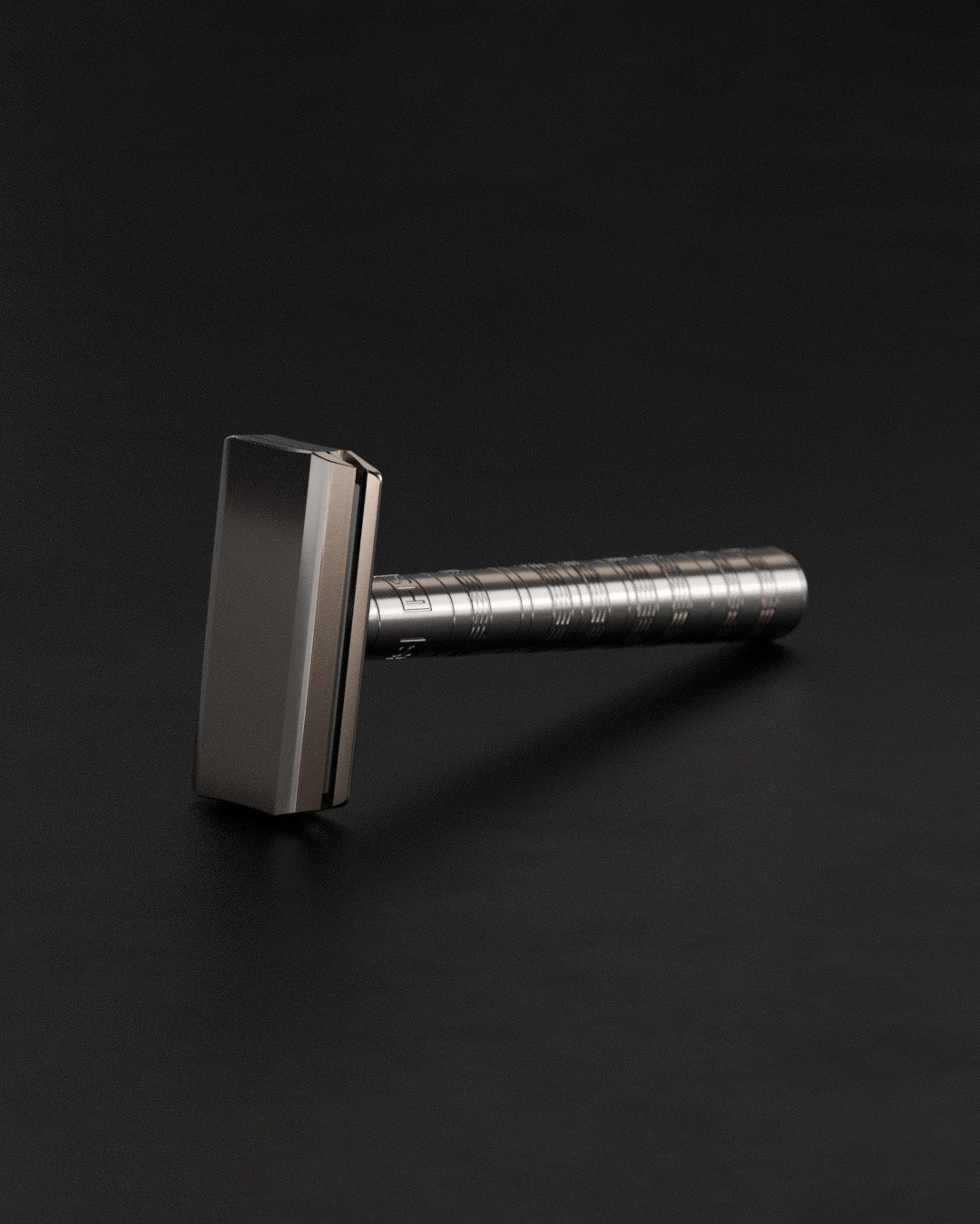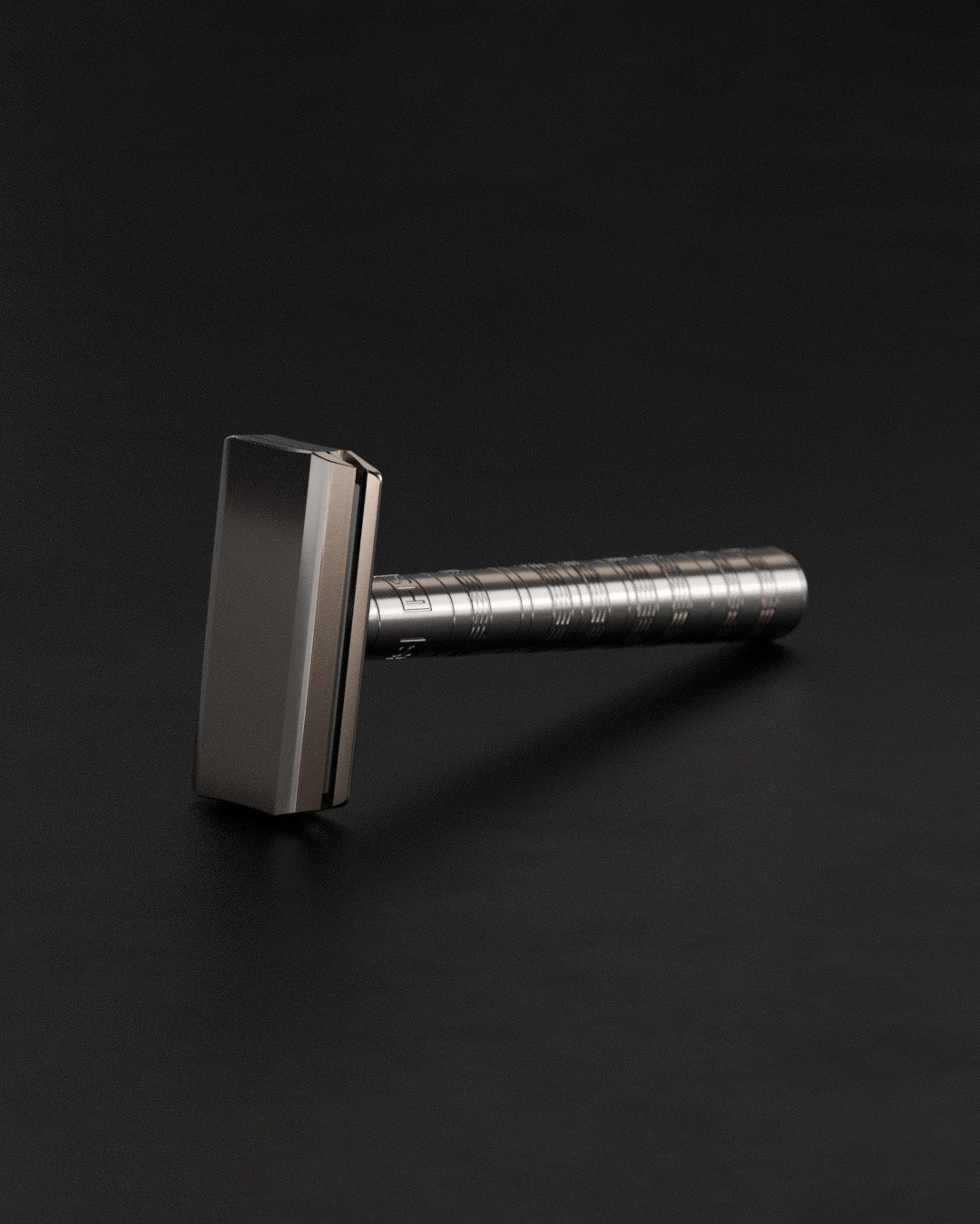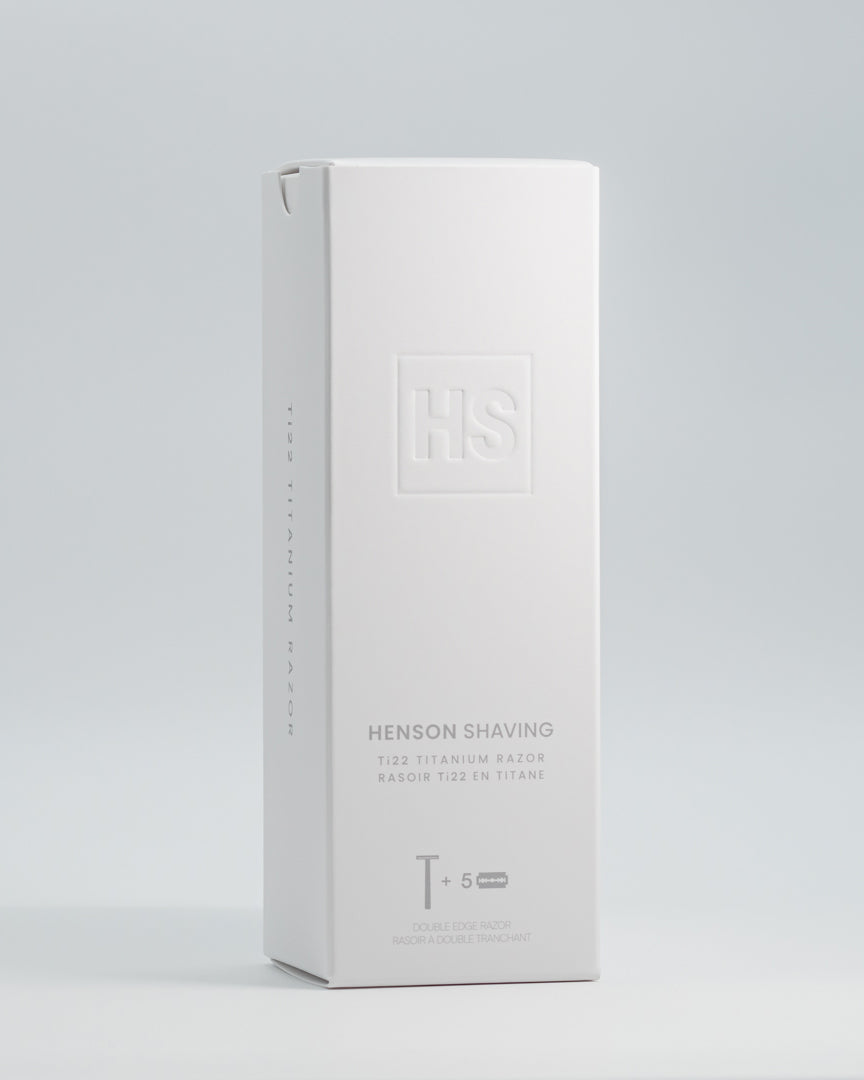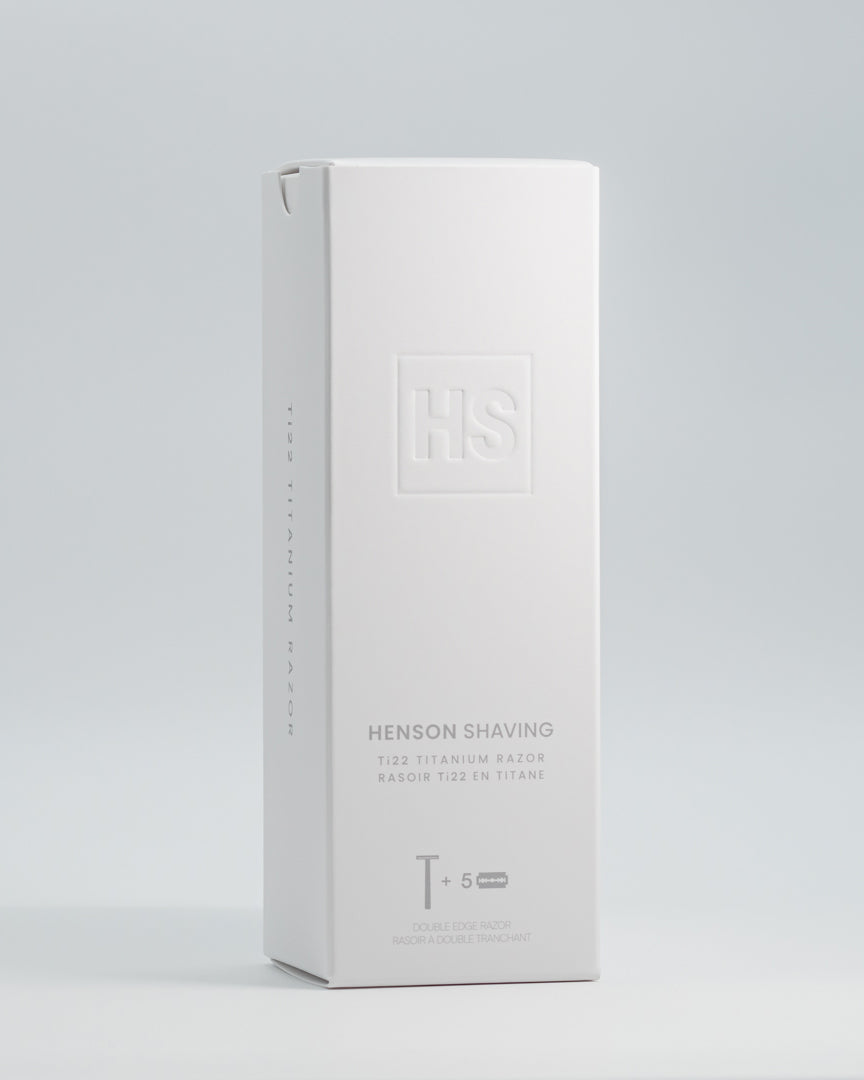 Henson Ti22
Taxes and Shipping Calculated at Checkout
Delivery Expectations and Disclaimer

Delivery Expectations
• Canada and USA: Orders on average take 5* business days to be delivered.
• International: Orders on average take 16-21* business days to be delivered.

*Delivery time is based on the past 2 weeks delivery data. We do our best to provide the most accurate processing and shipping estimates possible. However, they are estimates and not guarantees. They may vary due to high volumes of orders, unforeseen delays on the couriers, and busy holiday seasons.
Frequently Asked Questions
Does the Ti22 qualify for the 100-Day Satisfaction Guarantee and Lifetime Warranty?
The Ti22 does not qualify for our 100-Day Satisfaction Guarantee and therefore is final sale. Our Lifetime Warranty will still apply for manufacturer defects.
What is the difference between the AL13 and Ti22 Henson Razor?
The design of both razors is the same, the only difference being the metal used and aggressions offered.

The AL13 is made of anodized aluminum and weighs 1.3oz. It is offered in both regular/mild and medium aggression. It is not offered in an aggressive form.

The Ti22 razor is made of bare titanium and weighs 2.7oz. It is offered in regular/mild, medium and an aggressive option.

The aggressions of the AL13 and Ti22 are comparable, outside of the aggressive option, which is exclusive to the Ti22.
What aggressions does the Ti22 come in?
The Ti22 comes in 3 aggressions: mild/regular, medium and aggressive. These aggressions are the same in blade gap and extension to our AL13 razor.

Mild - Extension: 0.0013" - Blade Gap: 0.027"
Medium - Extension: 0.0023" - Blade Gap: 0.033"
Aggressive - Extension: 0.0045" - Blade Gap: 0.039"
When will my Ti22 ship?
Please allow approximately 1 week for order processing and shipment. When your order ships, you will receive confirmation and tracking via email or SMS.
Customer Reviews
Write a Review
Ask a Question
Filter Reviews:
razor
shave
Henson
Ti22
irritation
weight
blade
skin
Titanium
design
09/24/2023
Bradley S.
United States
I recommend this product
My first safety razor
I've wanted to try this style of razor a long time, finally did, and I'm not looking back. Love the weight and feel of the razor. I always had to shave with the grain as cartridge razors would tear me up otherwise, especially in the neck area. Tried going against the grain for the first time in 15 years and it was the closest, smoothest shave I've ever had and to my surprise no irritation, no nicks, nothing afterwards, just a nice clean shave. I'm never going back. If you're on the fence about it just pull the trigger and get it. You won't regret it.
09/23/2023
Jean-Sébastien C.
Canada
I recommend this product
Awesome shaving
Literally the best safety razor ever
09/13/2023
Matthew S.
United States
I recommend this product
Henson…the mad wizards of the ultimate safety razor craft
I don't usually give reviews, but Henson deserves one. Like most guys I have been using cartridge razors for years. I got tired of the price gouging so looked at safety razors a handful of years ago. I found a popular razor with high marks. It shaved okay but I really had to take special care (nicks etc) for a good shave which took time. I eventually upgraded to a more expensive German safety razor hoping for a more forgiving and quicker shave but there was no improvement. I didn't exactly give up on the safety razor but found I used it less and less due to the hassle. I found a more economical cartridge razor company but finally gave up on them due to the company's woke practices. Please, please just make a quality product and stay out of the fray! A few months ago, I started seeing Henson ads on YouTube. I ignored the ads at first then finally watched. The reason why Henson's safety razors were different was compelling, so I purchased a Black AL13. At first, I was very tentative but quickly found that due to the engineering and precision, this was the most forgiving safety razor I had ever shaved with. My wife has now commandeered my Black AL13. I got curious so ordered an Aircraft Aluminum AL13-M. I wanted to see what the more aggressive razor could do. Indeed, it takes more care to shave with the AL13-M. You simply must take a little more time…but for me it was worth it. Because of this, I pulled the trigger on the Ti22 (medium aggression). This thing is a work of art!!! I love the weight, feel…and shave. A few things of note: You know that space up under the nose that is hard to reach? The cartridge razor could get there but the safety razors of the past could not…the Henson gets there just fine. I shave in the shower with a mirror so the texture on the handle is perfection. Plenty of grip, no slippage at all. Last, I love my Henson razors so much I just ordered three Dr. Squatch razors (the green is awesome BTW). One for me, and one for each of my boys. Hesitating still? Don't. These Henson craftsmen have created something special and it's worth every penny. My Canadian brothers and sisters of the north, I salute you!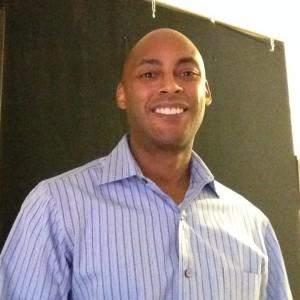 FM
09/12/2023
Ferdinand M.
United States
I recommend this product
The best razor I've owned in 30 years of shaving
I was extremely skeptical when buying this razor. However, I saw a bunch of tiktok videos and I decided to pull the trigger. I have to say that this is the best razor I've ever used. Hands down. I can't believe that I actually look forward to shaving now. I was never able to shave my head twice a week before without having major irritation and bumps. Now I shave my head every three days without any issues at all. I've cancelled my amazon subscribe and save and I don't need the 5 razors at all anymore. This shaves so much closer. My advice for the people ordering one or just starting with one if you bought it, start slow. Learn the angle of the razor. Once you get that feel, it shaves as smooth as butter. I took it slow until I learned the correct angle and pressure. I officially own two of these razors now. Amazing razor and craftmanship.
09/06/2023
Frank S.
Thailand
I recommend this product
Found my new workhorse
The TI22 mild is my 3rd Henson, after AL13 mild and medium. Took a while to adapt to the Hensons , bit of a change from my Parker Semi Slant I mainly used before. Even so the results with the AL's were fine, I still did not like the (too) low weight and the cartridge razor feeling. So I finally ordered the TI22 mild. After the first couple of shaves, I am happy to do this move. It works flawless like the AL's but the result is even better, more efficient. Not sure whether due to the material/weight or due to upgraded design. I use it with Feather Blades. Can I recommed ? Clear yes. Is it worth the hefty price tag, in particular compared to the AL13? Maybe not if you take it rational, but if you see it as a bit of a reward to yourself, it is worth every penny. A perfect high quality tool. Still, for the 'risky' feeling I will keep my Semi Slant :-).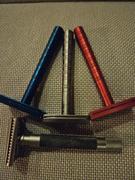 09/05/2023
John G.
Canada
09/04/2023
Michael H.
United States
I recommend this product
Best shaver I've used in my life.
I was unsatisfied with Supply shaver as it cut my skin all the time. Using the Henson Ti22 Medium for a week so far, it's hands down the best shaver I've ever used. I don't think I've ever had this smooth and easy shave in my life. I plan on getting my father one as well!