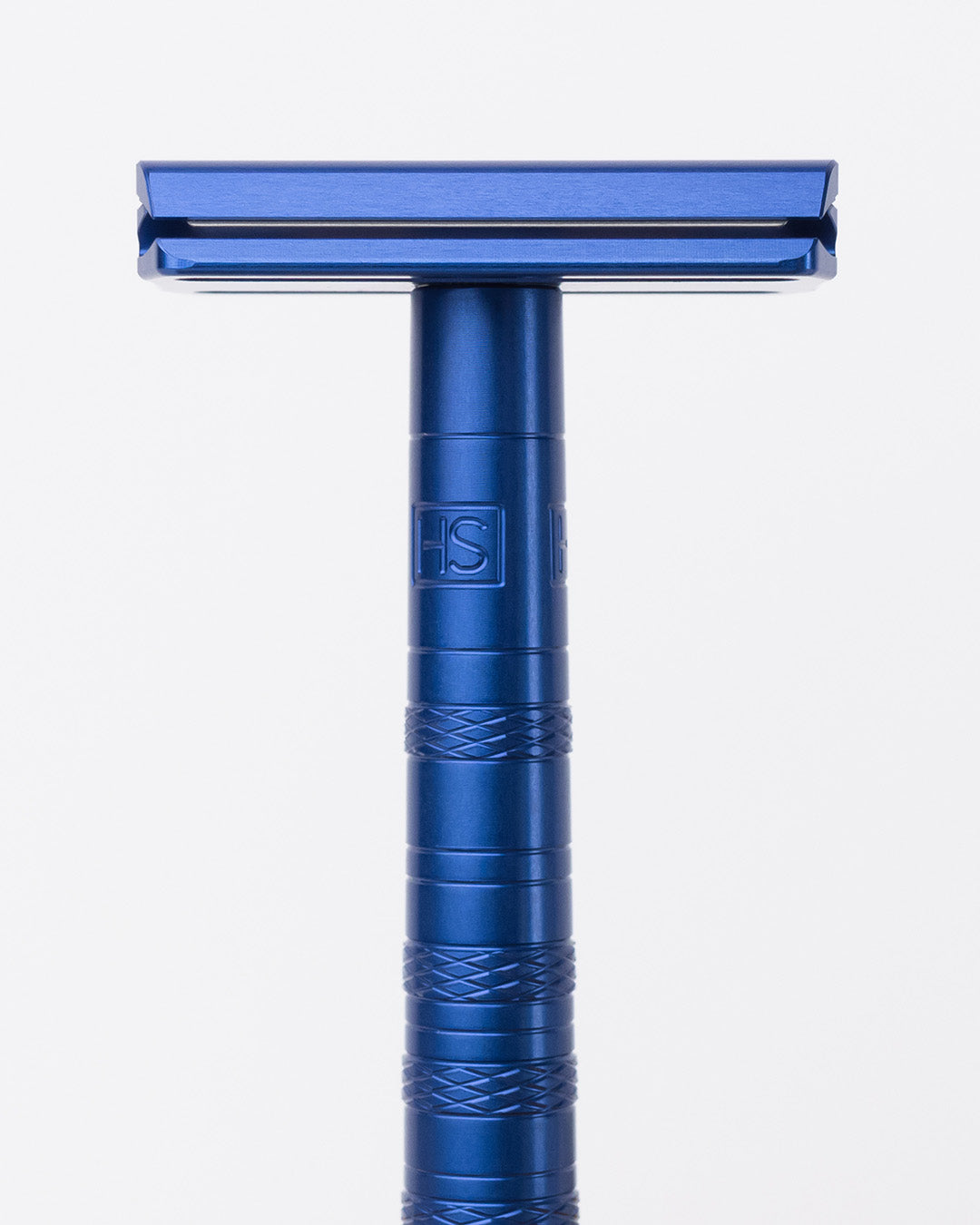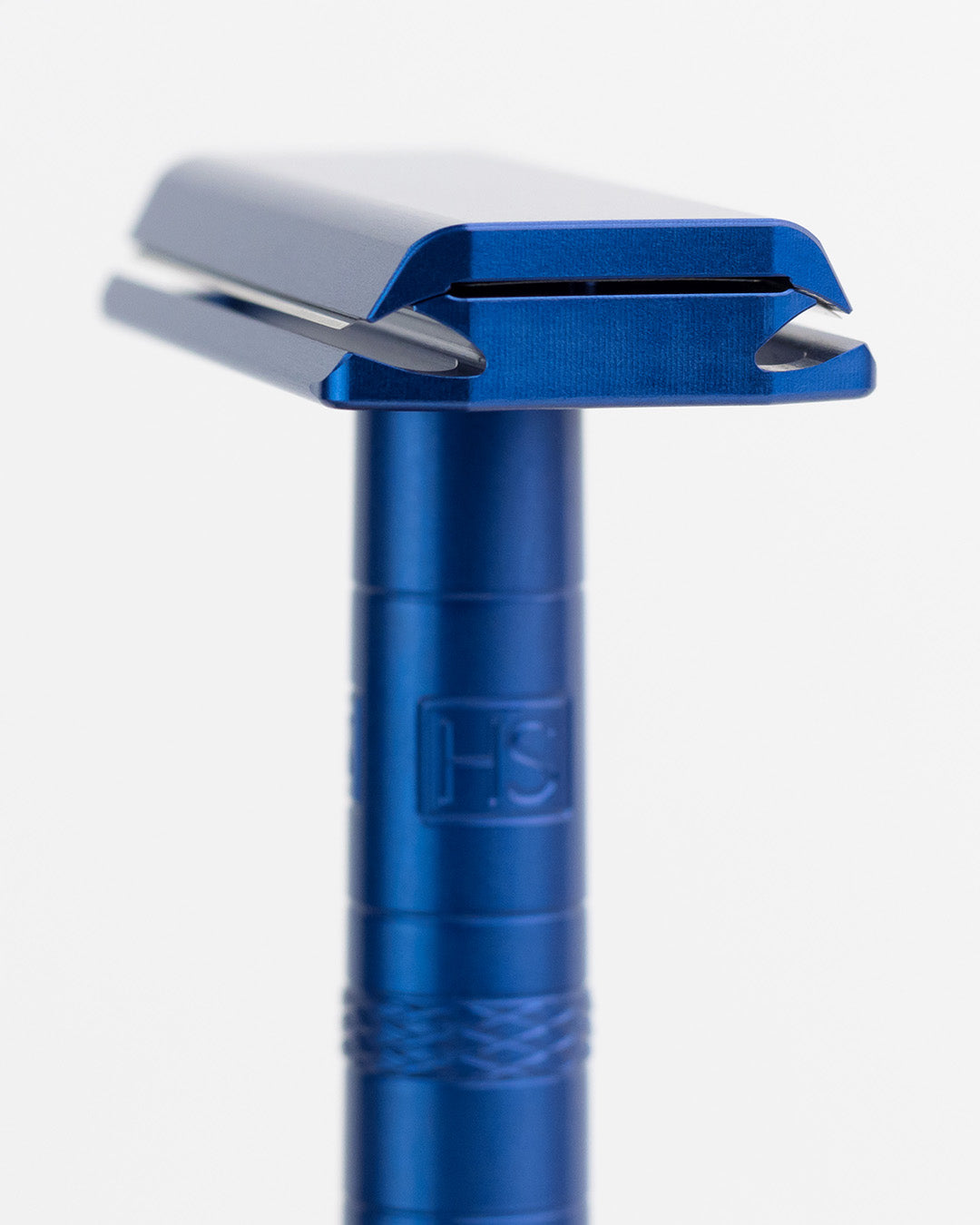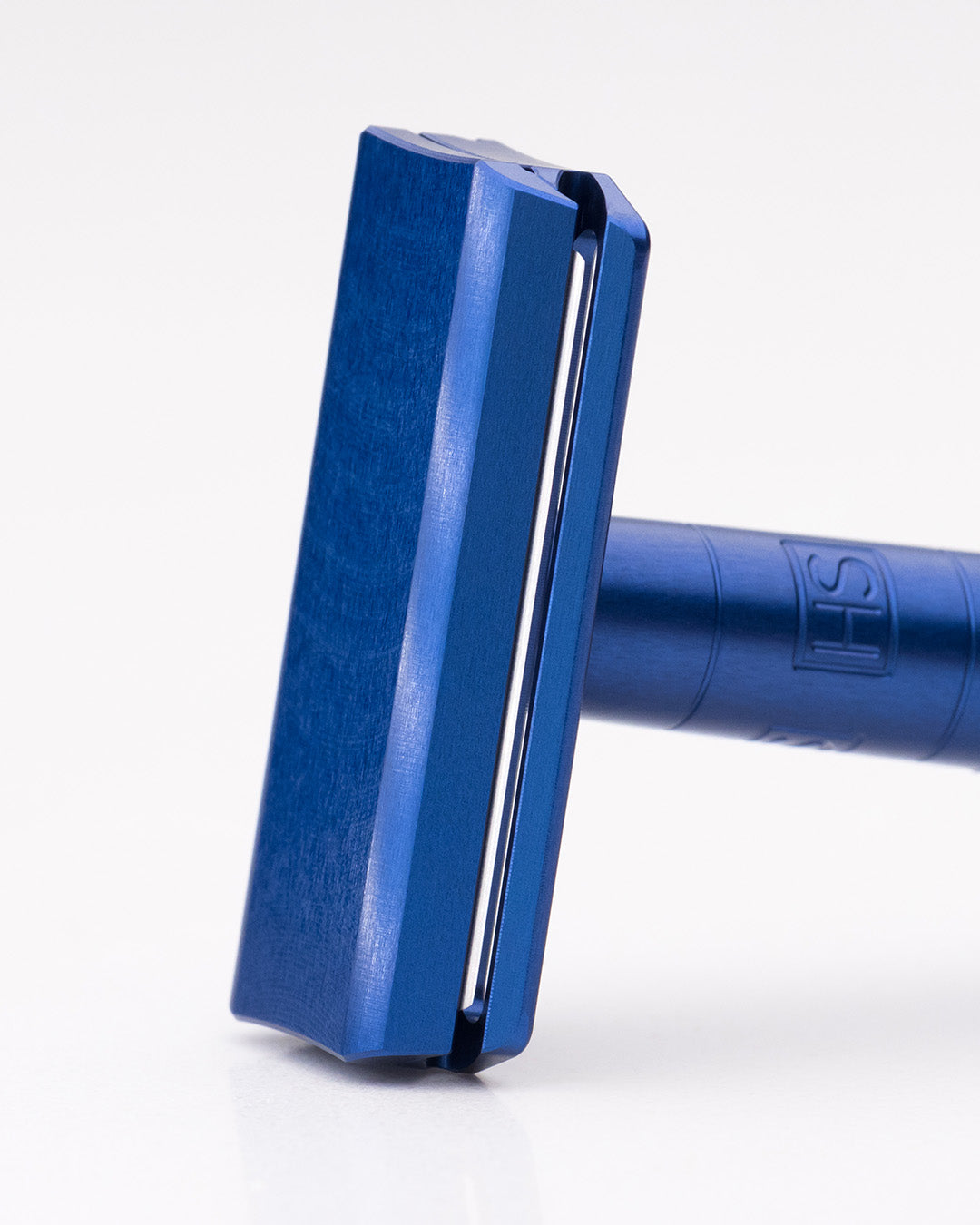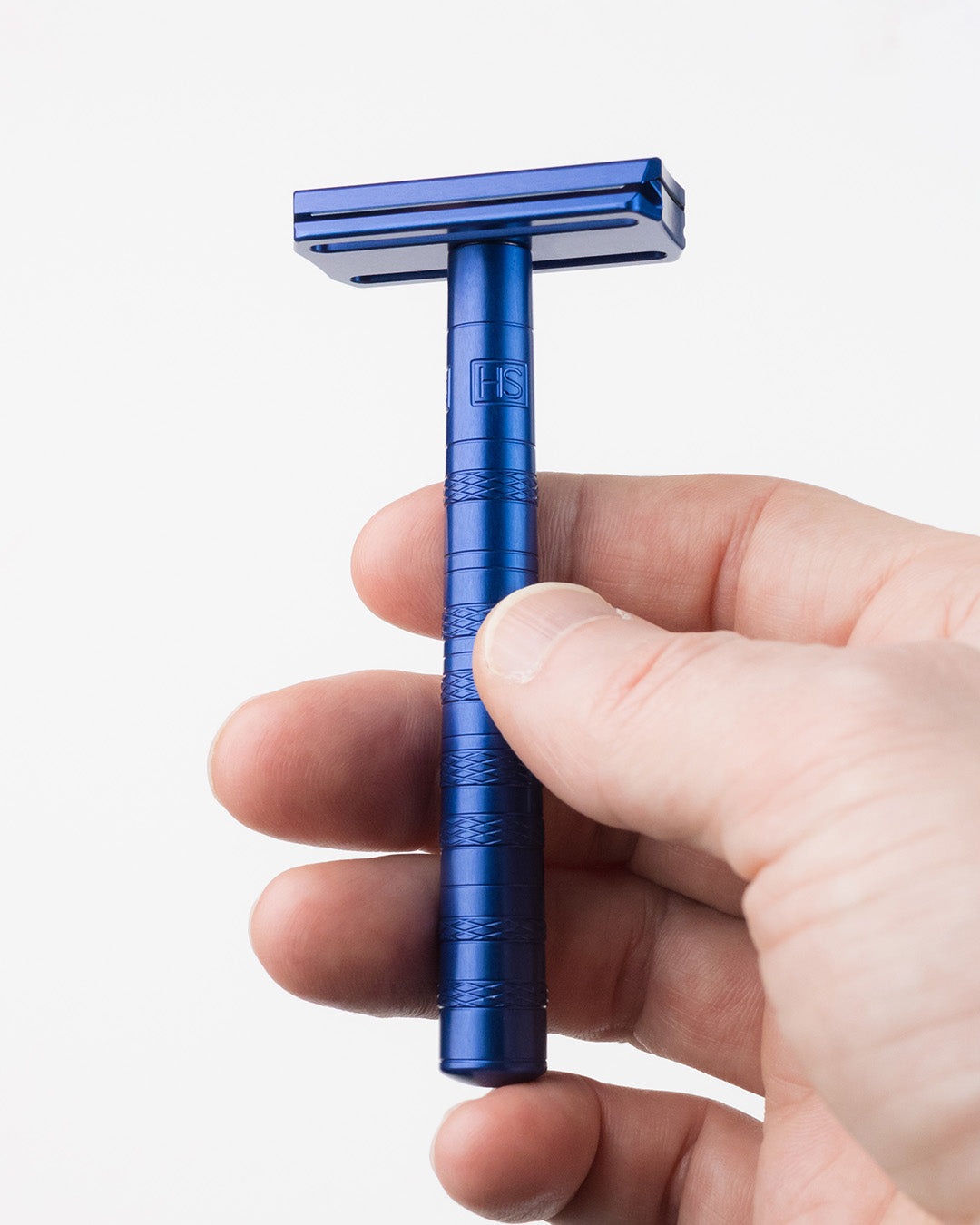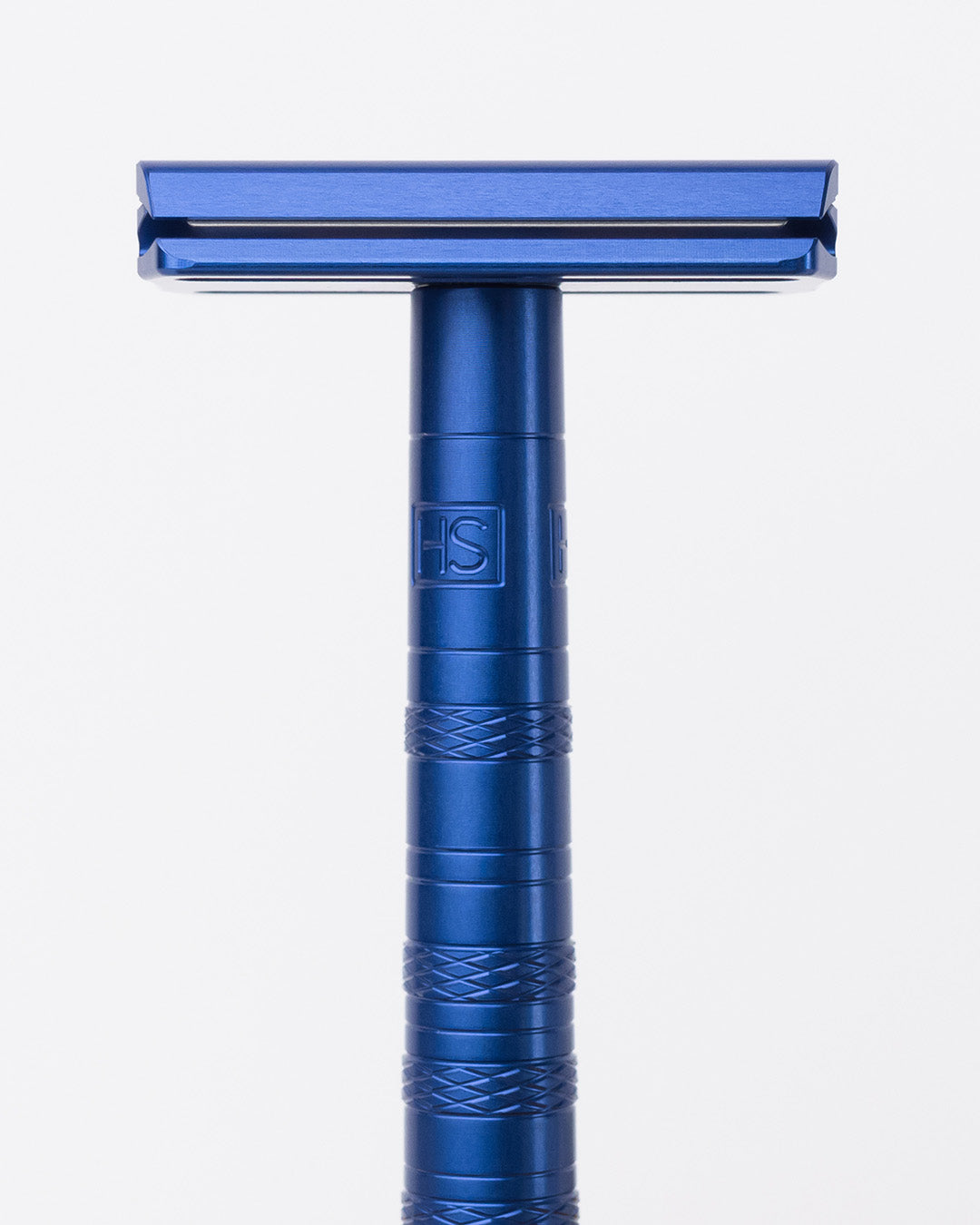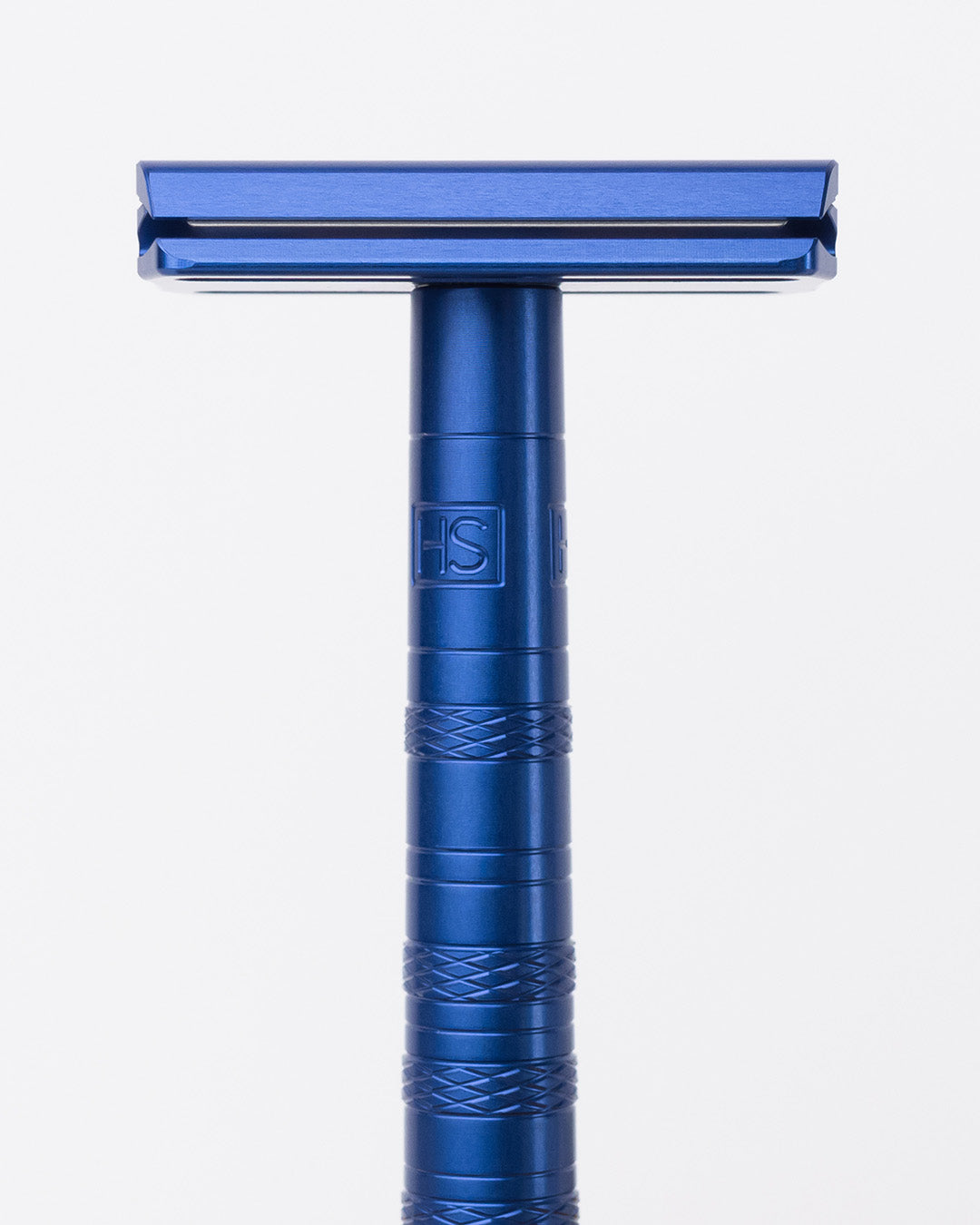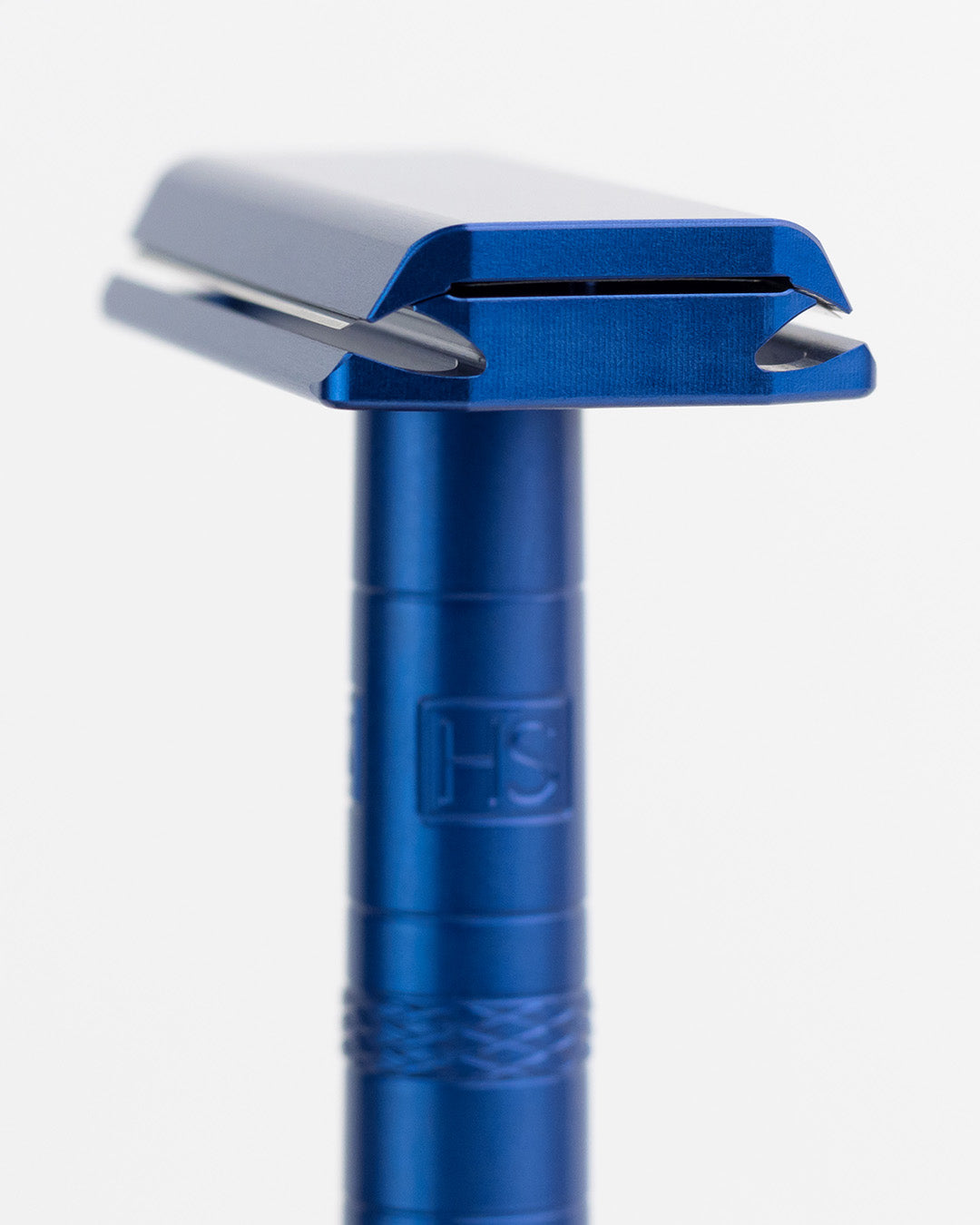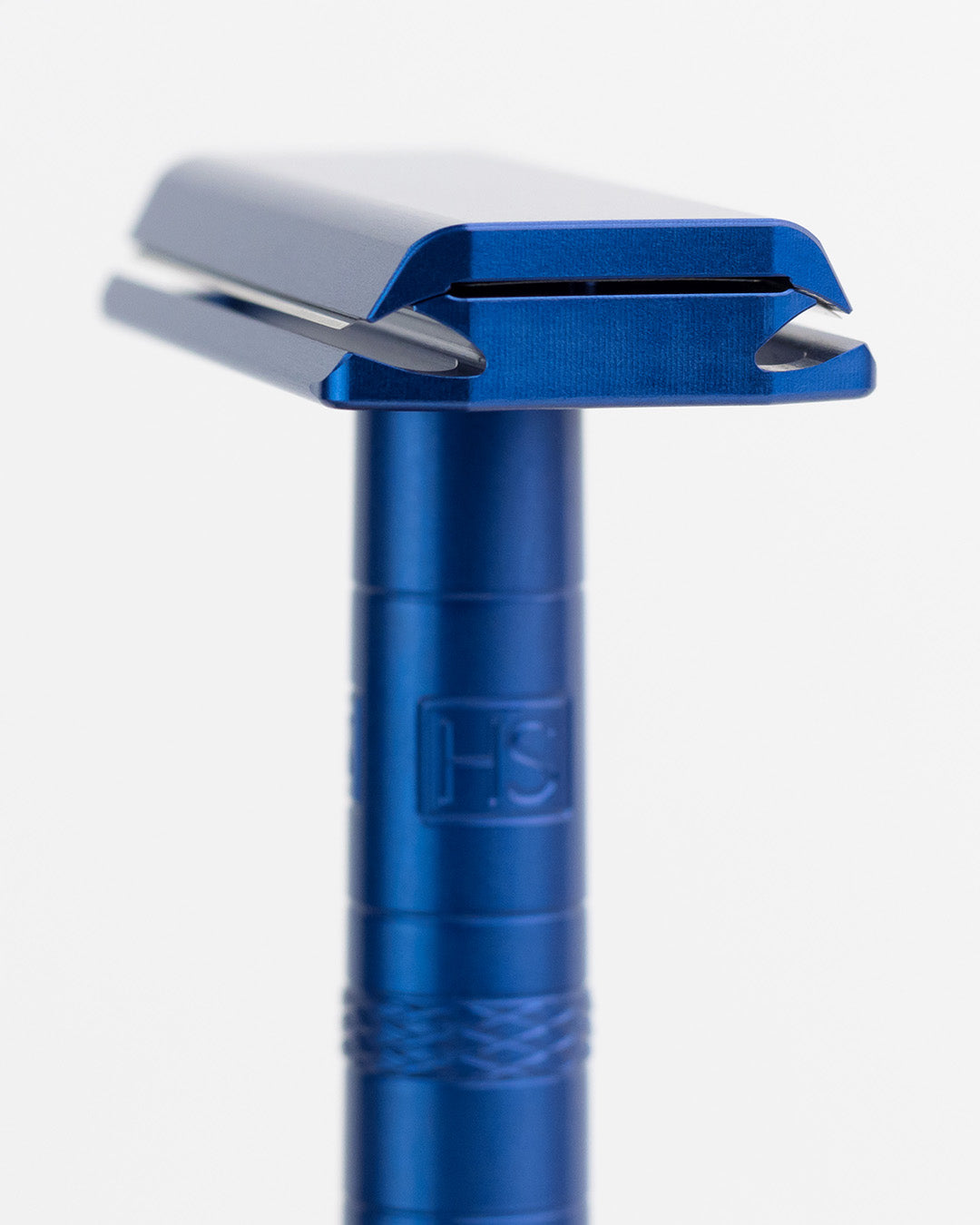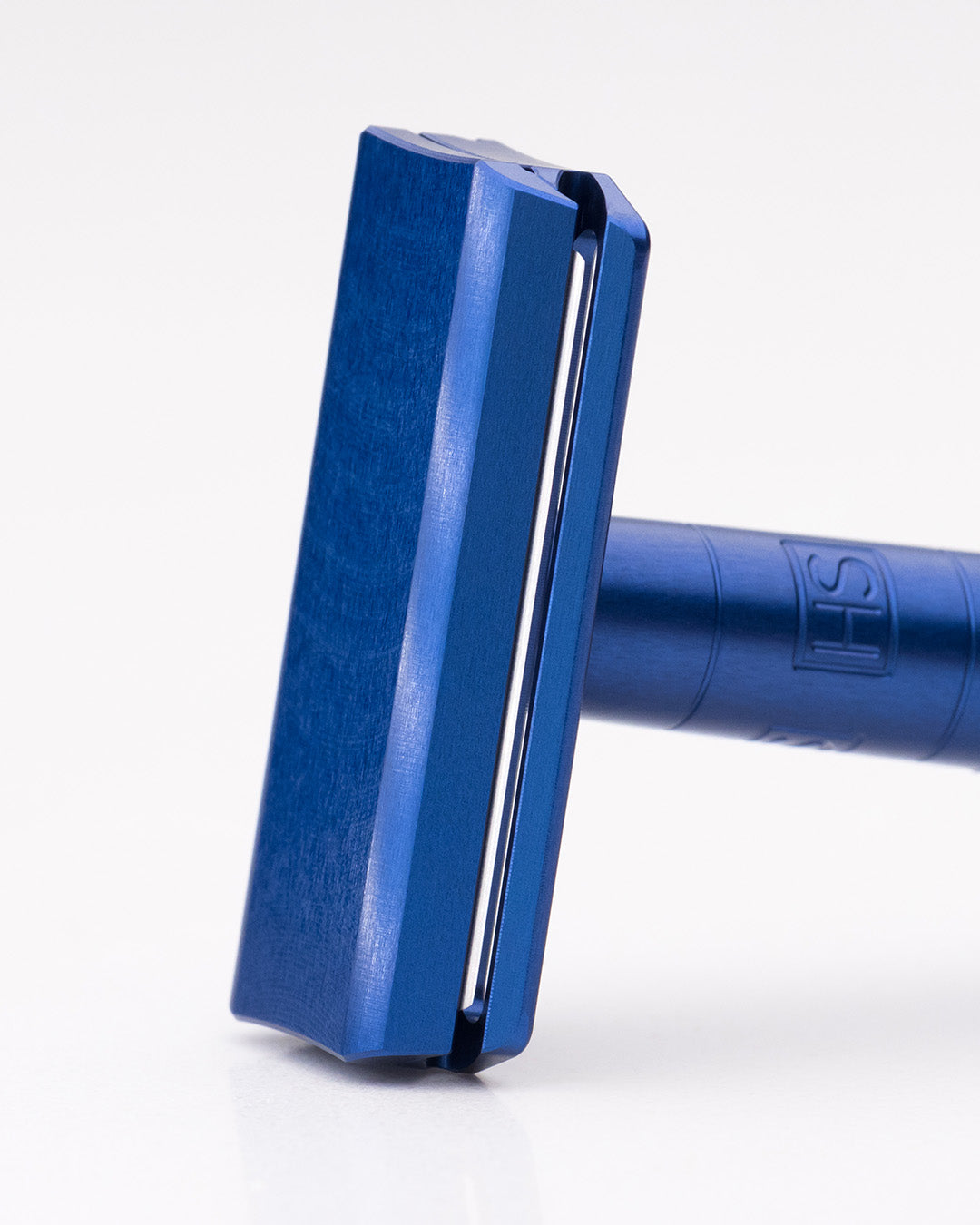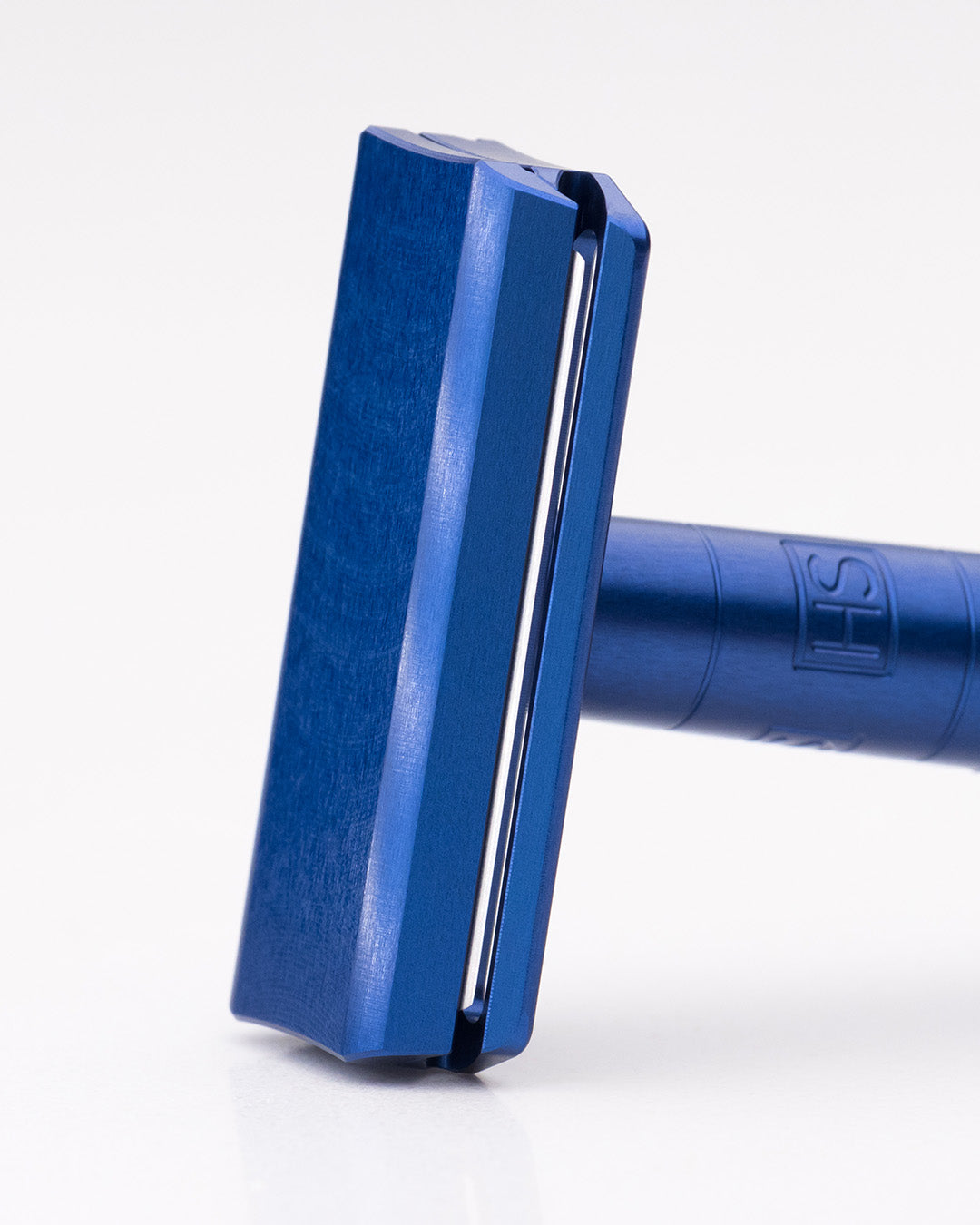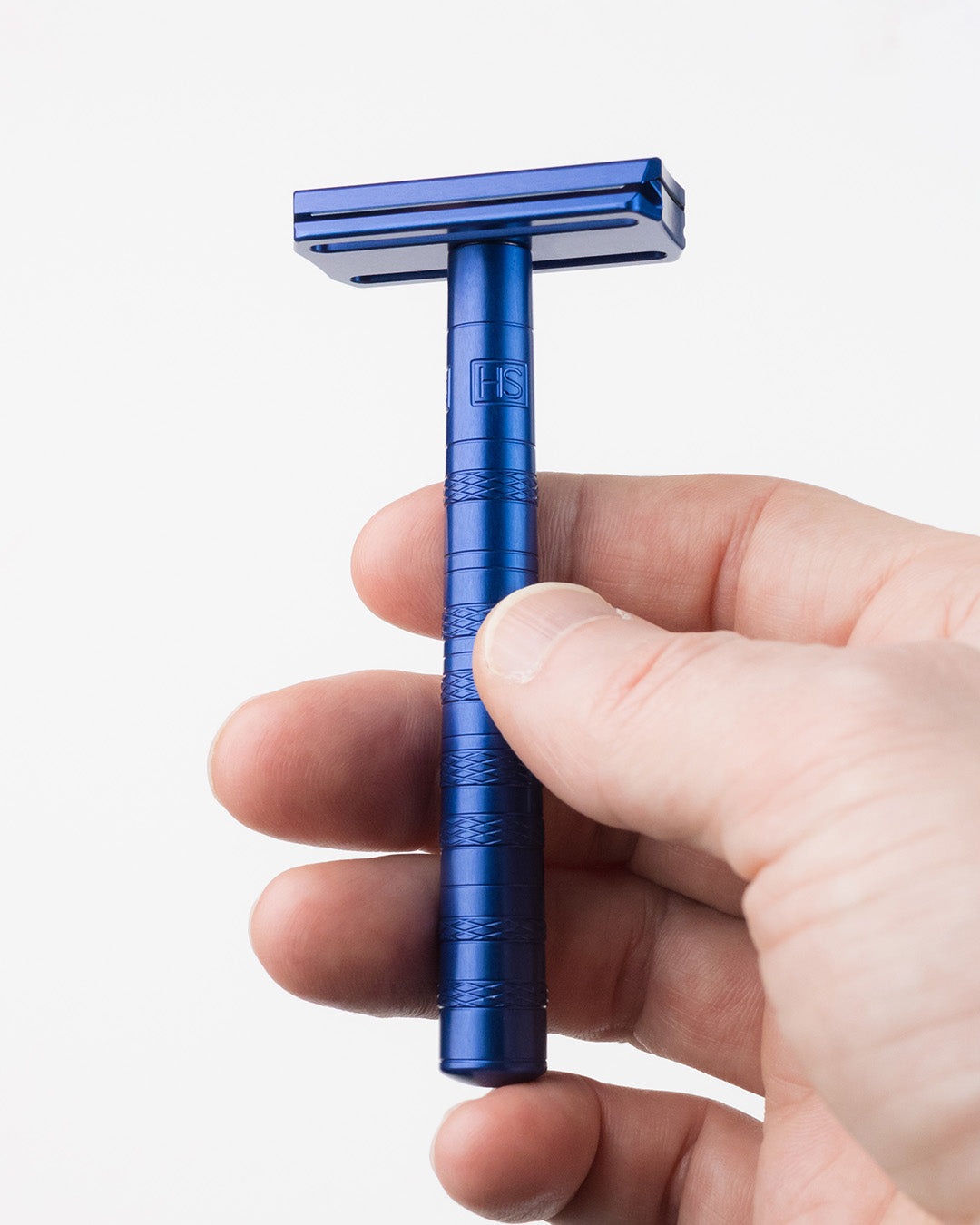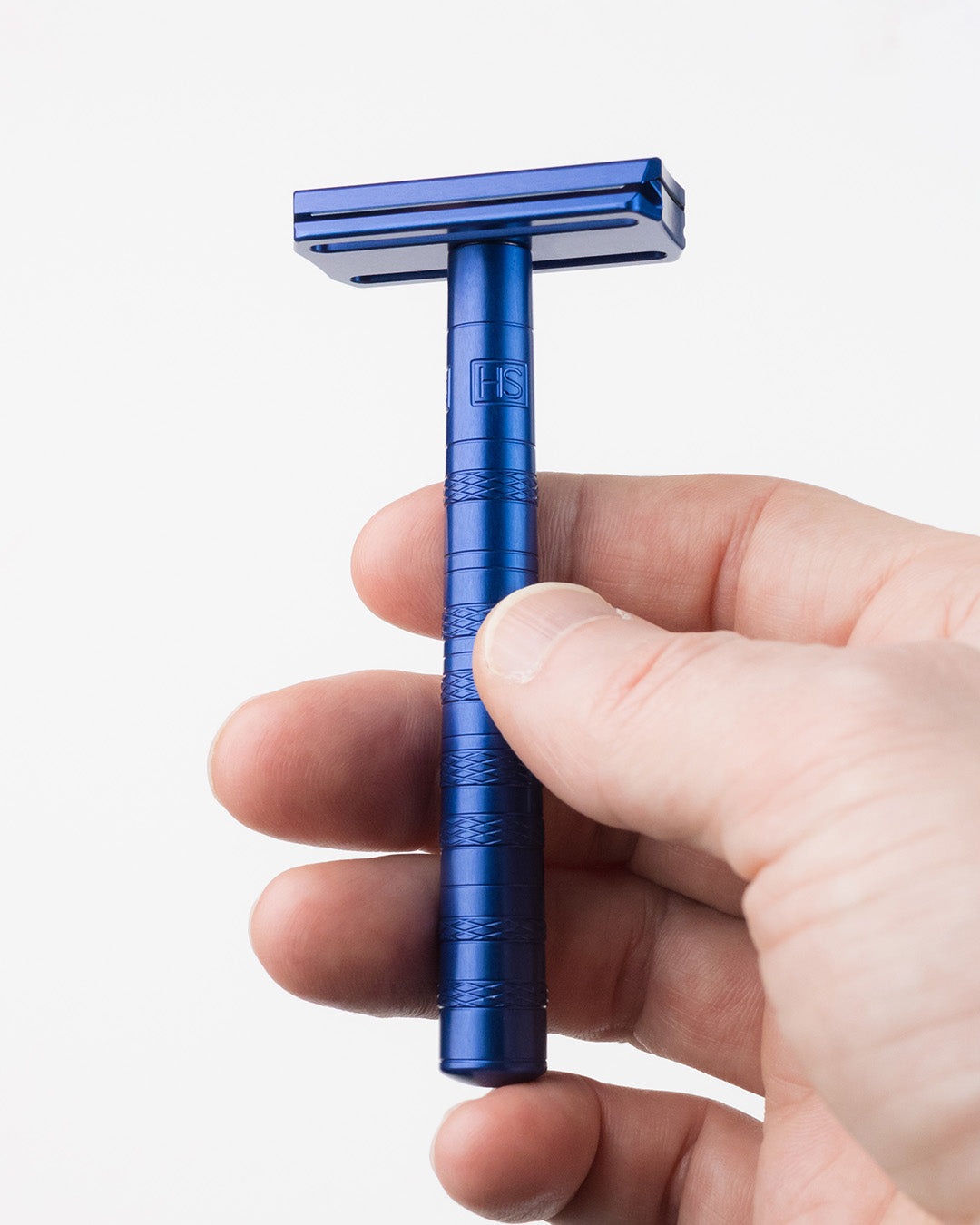 Henson AL13-M
Try 100-Days Risk Free - Taxes and Shipping Calculated at Checkout
Delivery Expectations and Disclaimer

Delivery Expectations
• Canada and USA: Orders on average take 5* business days to be delivered.
• International: Orders on average take 16-21* business days to be delivered.

*Delivery time is based on the past 2 weeks delivery data. We do our best to provide the most accurate processing and shipping estimates possible. However, they are estimates and not guarantees. They may vary due to high volumes of orders, unforeseen delays on the couriers, and busy holiday seasons.

Proudly designed, manufactured, and packaged in Canada.

Lifetime Warranty - pass it down from generation to generation.

Save The Environment - stop using plastic razors, use metal!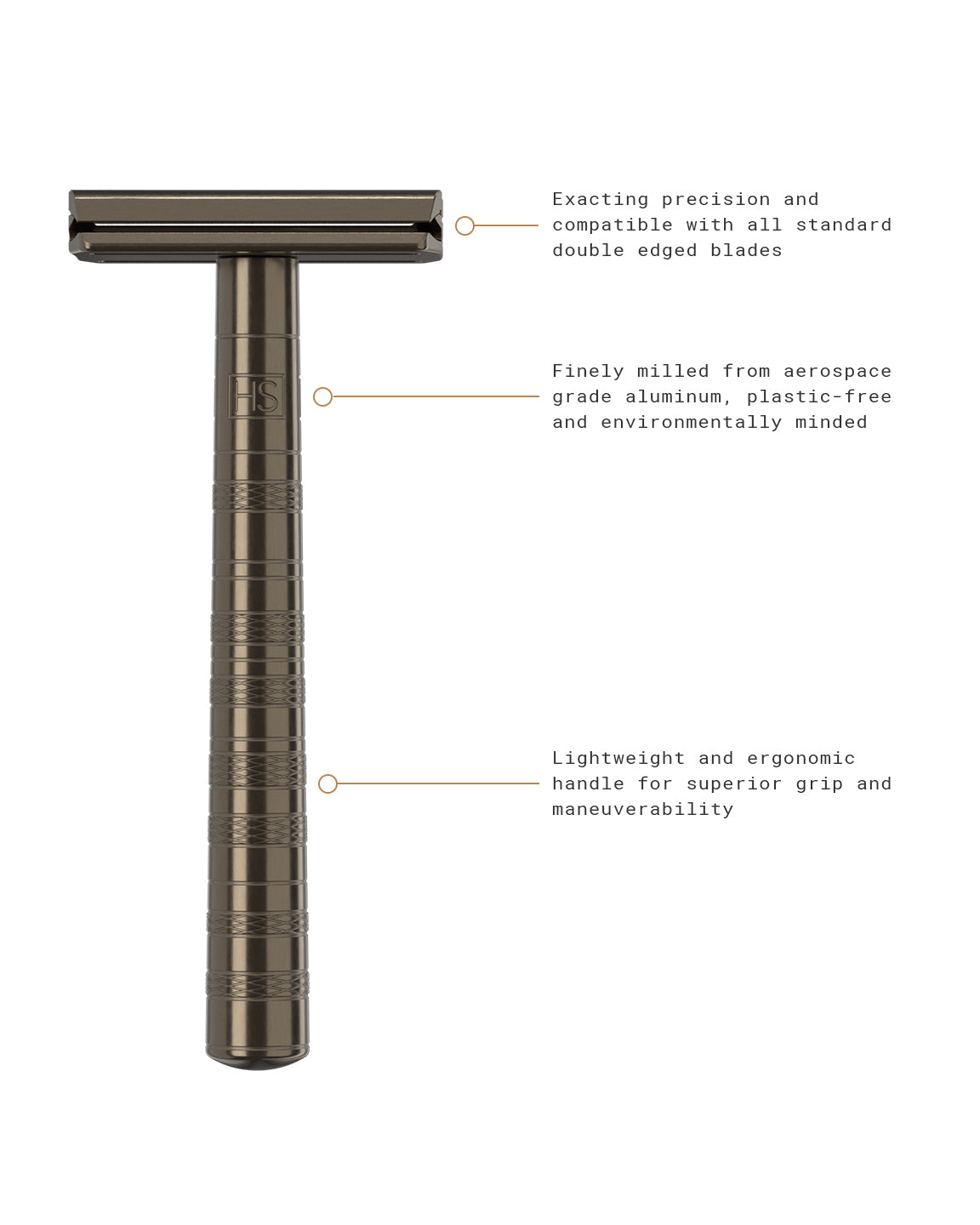 Designed Without Compromise
Quite possibly the last razor you will ever need.
Making parts that last is in our DNA. But beyond the longevity, every Henson razor is built with precision at its core. Why? Because when you can limit the movement of a blade, and present it to your skin at a consistent geometry, the result is a remarkably safe and smooth shave.
This razor is only possible to produce because of the lessons we learned from aerospace manufacturing the last 20 years.
AS9100
Manufactured at our aerospace facility in Ontario, Canada, our razor is built with the same AS9100 aerospace standards required to create satellite components.
+/-0.00025"
Our blade exposure and blade angle are precisely machined to tolerances as tight as +/-0.00025" to provide a close shave with little, if any, irritation.
1.3 oz.
At 1.3 oz., this razor is ultra-lightweight and extremely agile, yet completely proficient, and is a joy to use. It is economically machined and coated with Type II anodize, which gives this razor the looks you want with the protection you need.
Precision
Shaving is a geometry problem.
Don't worry, we've done the math so you don't have to.
With a blade that only sticks out roughly 3/4 the thickness of a human hair (0.0023" or 58 microns), this razor eliminates all the unnecessary blade exposure. We've also incorporated the optimum shaving angle into the head design. By focusing on repeatability, we've virtually eliminated any learning curve associated with this razor. People used to using a multi-blade cartridge razor will be surprised how easy the transition is.
Promise
We want the best razor, not the best razor business.
Lifetime Warranty
Henson razors are machined to last. Buy once, use forever, and pass it down from generation to generation.
No Planned Obsolescence
Our razor works with any standard double edge blade you can buy almost anywhere - local supermarkets, shaving shops or online. No subscriptions. No proprietary blades.
Much Cheaper to Own
With blades that cost pennies, most people will spend $2-3 per year on blades.
Environmental Impact
A sustainable shave.
More than 2 Billion disposable Razor and cartridges reach the landfill every year. With a Henson Razor, your razor blades can be recycled at most metal recycling depots. All aspects of Henson packaging are 100% plastic-free for a low carbon footprint from our factory in Canada to your door.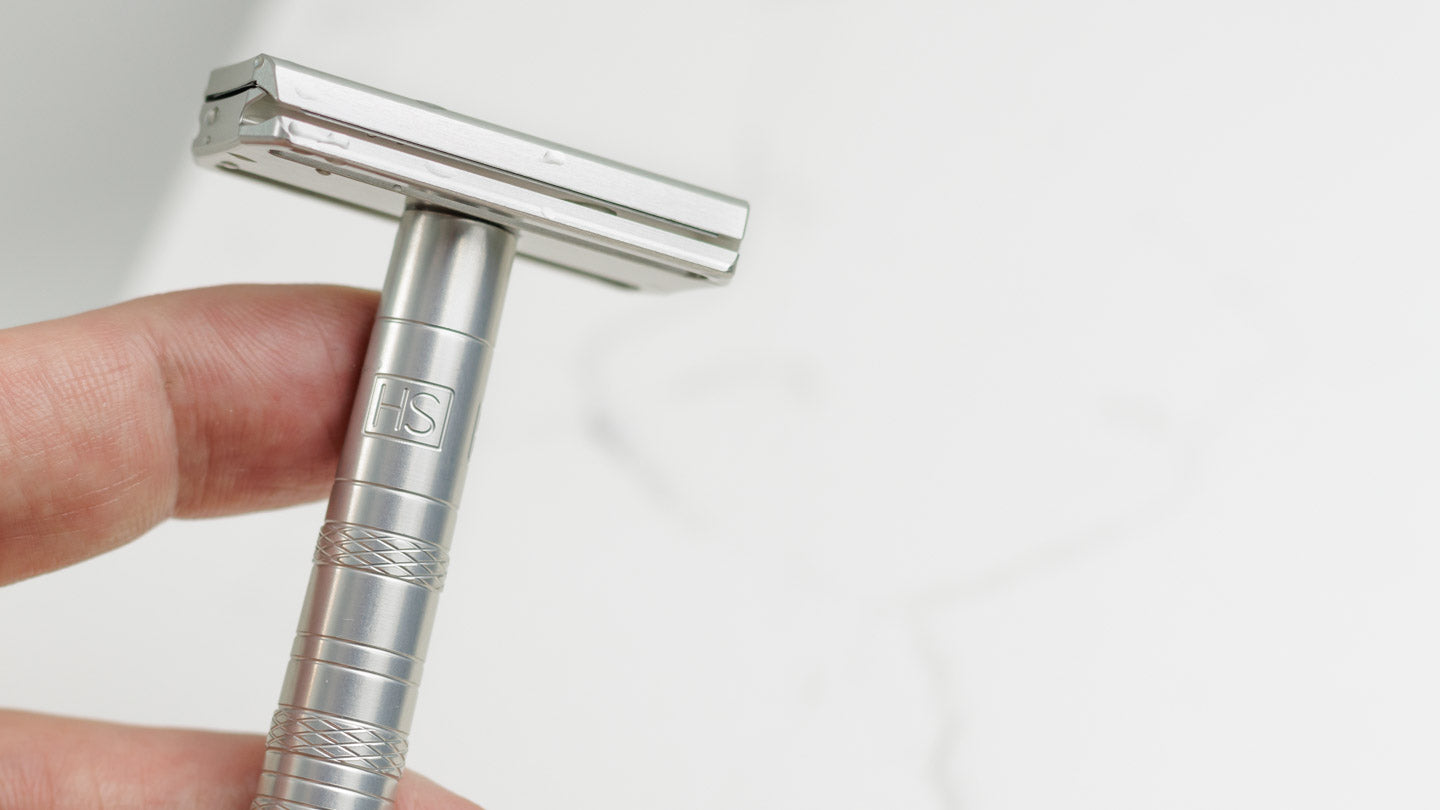 "Switched from cartridge razors after 15 years, and after some research decided to go with the AL13. I've had the best shaves of my life with no irritation, and actually enjoy shaving now."
Frequently Asked Questions
Are Safety Razors, umm, safe?
Yes, as the name suggests, safety razors are safe. Most users will find that in comparison to a cartridge razor, they experience far fewer nicks and ingrown hairs, and less irritation.
How many blades are included in my Razor purchase?
A 5 pack of RK Stainless double-edged razor blades are included with every purchase. This will provide the average shaver with 1-2 months of precision shaves. You also have the option of purchasing a pack of 100 blades which will last approx. 2-3 years for the average shaver. After that, razor blades can be purchased in many locations such as the retailers found in our International Retailers section.
Where are Henson Razors manufactured?
Our Razors are fully designed, manufactured, assembled and packaged in Canada.
What makes a Henson Razor different from other Razors?
First, it's precision. By CNC machining our Henson razors (as opposed to molding or casting), and anodizing them for protection (as opposed to painting or plating), we are able to target and maintain specific sizes and reduce the necessary allowance so that critical features of our razors are kept consistent within a thousandth of an inch. This ensures a straight and consistently loaded blade every time, meaning that the blade is presented to your skin the same every shave!
Second, it's the shortest blade extension on the market. Shorter blade extension means less vibration in the blade (chatter). Less chatter means less irritation and a better shave every time.
What is the difference between the AL13 and AL13 - Medium
The only differences between the Henson AL13 and the Henson AL13 - Medium are the blade gap and blade exposure. These measurements are two major factors in controlling the "aggressiveness" of the shave. For finer hair and shaving areas other than the face, a milder razor is generally desired. For coarser hair, the aggression of our Medium razor may be more suitable.
Technical Details
AL13 - .68 mm [.027"] Blade Gap and .033 mm [.0013"] Blade Exposure
AL13 - Medium - .85 mm [.033"] Blade Gap and .058 mm [.0023"] Blade Exposure
You can find the Henson AL13 Mild here .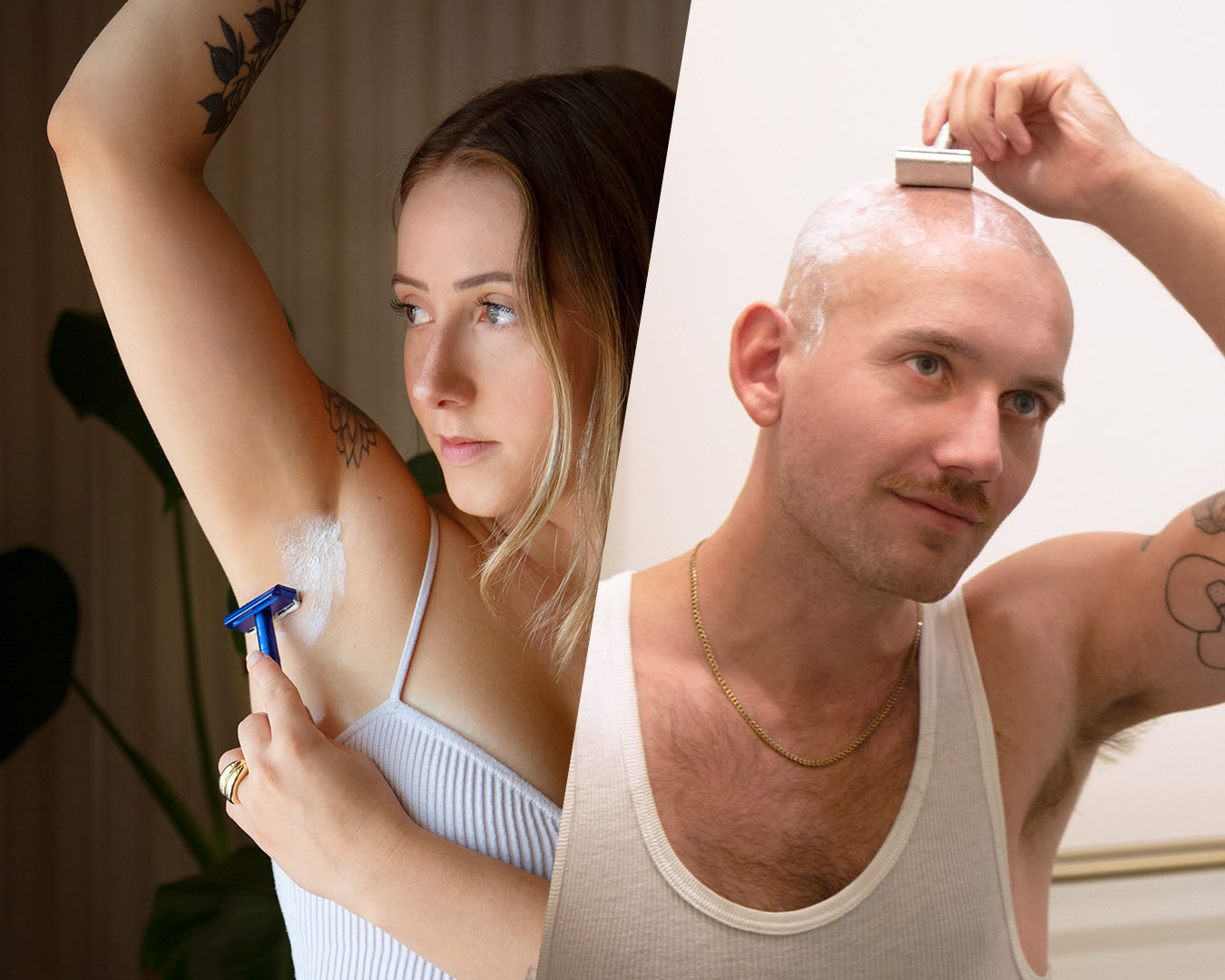 The Essential
Our best selling razor with minimal blade exposure for a smoother shave. The perfect unisex razor available in the full range of signature Henson colors.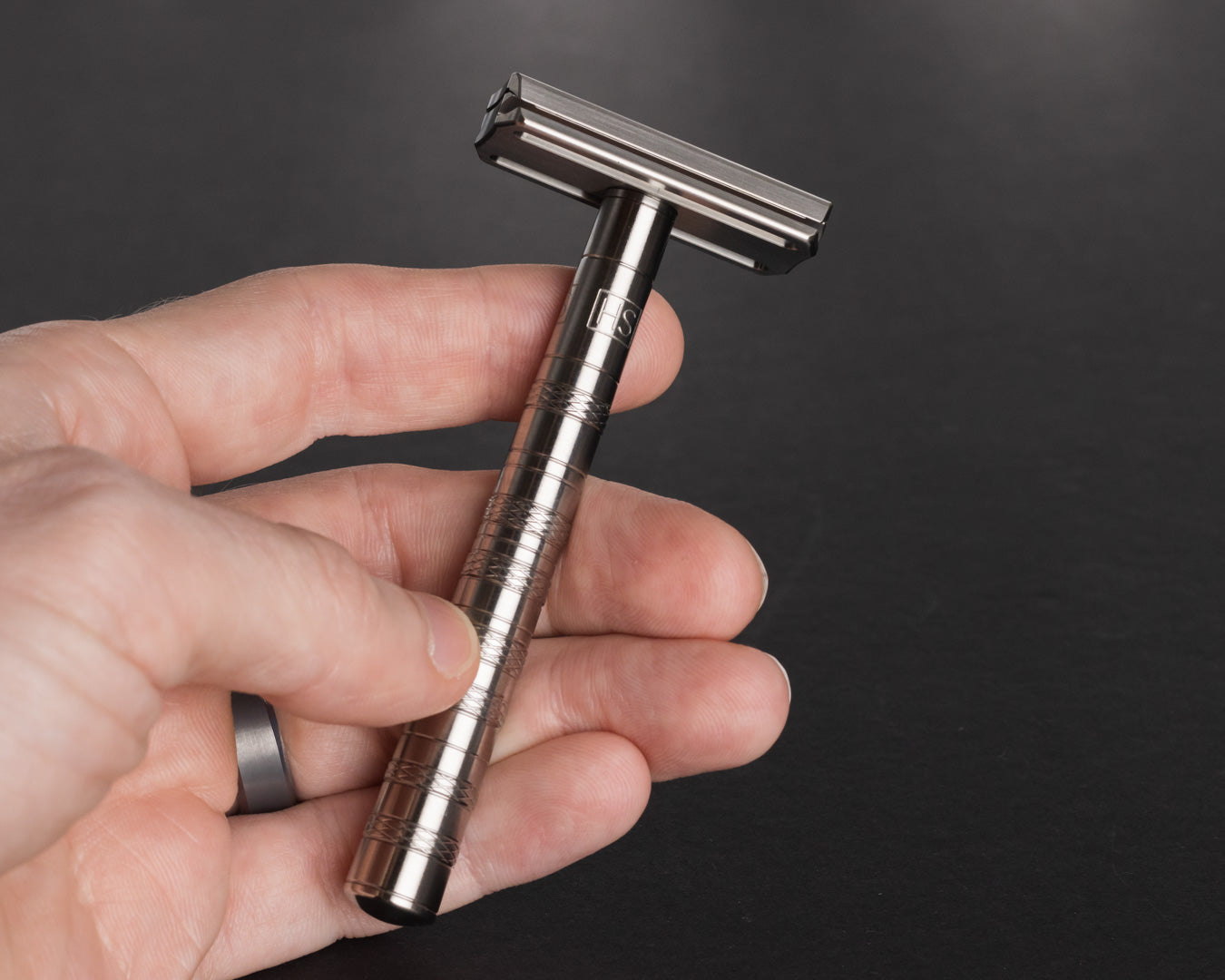 The Henson Ti22
Made of Grade 5 Titanium, it is lighter than steel but also stronger. The skill and experience required to machine an exotic metal like Titanium to the tolerances Henson demands makes a razor like this a very rare commodity.
Customer Reviews
Write a Review
Ask a Question
Filter Reviews:
razor
shave
Henson
skin
blades
cuts
design
hair
nicks
safety razor
09/24/2023
Alyson F.
United States
I recommend this product
Simply the perfect razor
I'm a transmasculine person brand-new to wet shaving; this is my first safety-razor. Thanks to HRT, my facial hair is coming in patchy and prickly, and weekly touch-ups with Harry's cartridge razors just weren't cutting it. My skin is acne-prone and very sensitive, and I was anxious about switching to a daily, or every-other-day shaving routine. Turns out, there was no need to worry. This razor is perfectly balanced and the blades beautifully sharp. I think I nicked myself just once—since then, it's been smooth shaving. The design of the razor makes it virtually impossible for you to hurt yourself, and the bevelled head takes the guesswork out of finding the right angle to apply the blade. Paired with a vegan shave soap and some alcohol-free after shave lotion, shaving with the Henson razor is now the best part of my morning self-care routine.
09/24/2023
Mohamed A.
United Arab Emirates
I recommend this product
Excellent
This is my first time and I found it very smoothly and easy to use. I recommend it to others, who wants perfect shaving.
09/24/2023
Walton, D.
United States
I recommend this product
High Speed No Drag!!!
I love my new razor! First shave was so easy, effortlessly gliding over my three day growth with absolutely zero drag or resistance. I did use a thin ( I mean a fraction of my normal application of shave cream) but I was taught to go multiple directions and after the first pass the cream was gone and it was still effortless. My face felt Zero irritation and the razor cleans/ clears like a charm. Best decision in the shaving department to date!!!
09/24/2023
Chuck B.
United States
I recommend this product
Best safety razor I've used yet.
I'm rating specifically the razor itself (not the blades). I've used a Merkur and an antique Gillette safety razors and each has their pros and cons. The Henson is by far superior. As a bald guy, I'm shaving a lot. There's no hanging blade edge to accidentally cut skin, the gap is just right to not catch too much skin including slight moles, the blade is held at just the right angle to get a very smooth cut, there is no blade chatter to encourage razor burn, even the channels to clear the hair are just right to not get clogged and interfere with the whole shave. The outer edges of the razor are machined and smoothed so nicely and the blade is protected that anytime the razor is in contact with skin, there's no worry about an accidental cut. I also thought having a heavy razor was better with a chrome/steel handle but the truth is, the aluminum feels amazing to hold and the lightness of the whole razor makes it an awesomely delicate and fine tuned operation. It's very easy to get an efficient and accurate shave -- which is a wild thing to be excited about. I've never looked forward to shaving this much until I got my first Henson AL13-M.
09/24/2023
Michael S.
United States
Small
Handle too small for large hands.
09/24/2023
Oisin C.
United States
I recommend this product
Best Shave ever
I have very sensitive skin with a-lot of scars, hence the reason I grow a full beard . I tried the AL13 and was amazed that I had no irritation. Highly recommended
09/24/2023
Olson
United States
I recommend this product
stellar
i've loved it so far. getting one for my brother and father for christmas. i'm a regular joe scott viewer and kept seeing them, i liked the sales pitch so i went for it and have loved it. cleanest shaves i've had in a while, no nicks