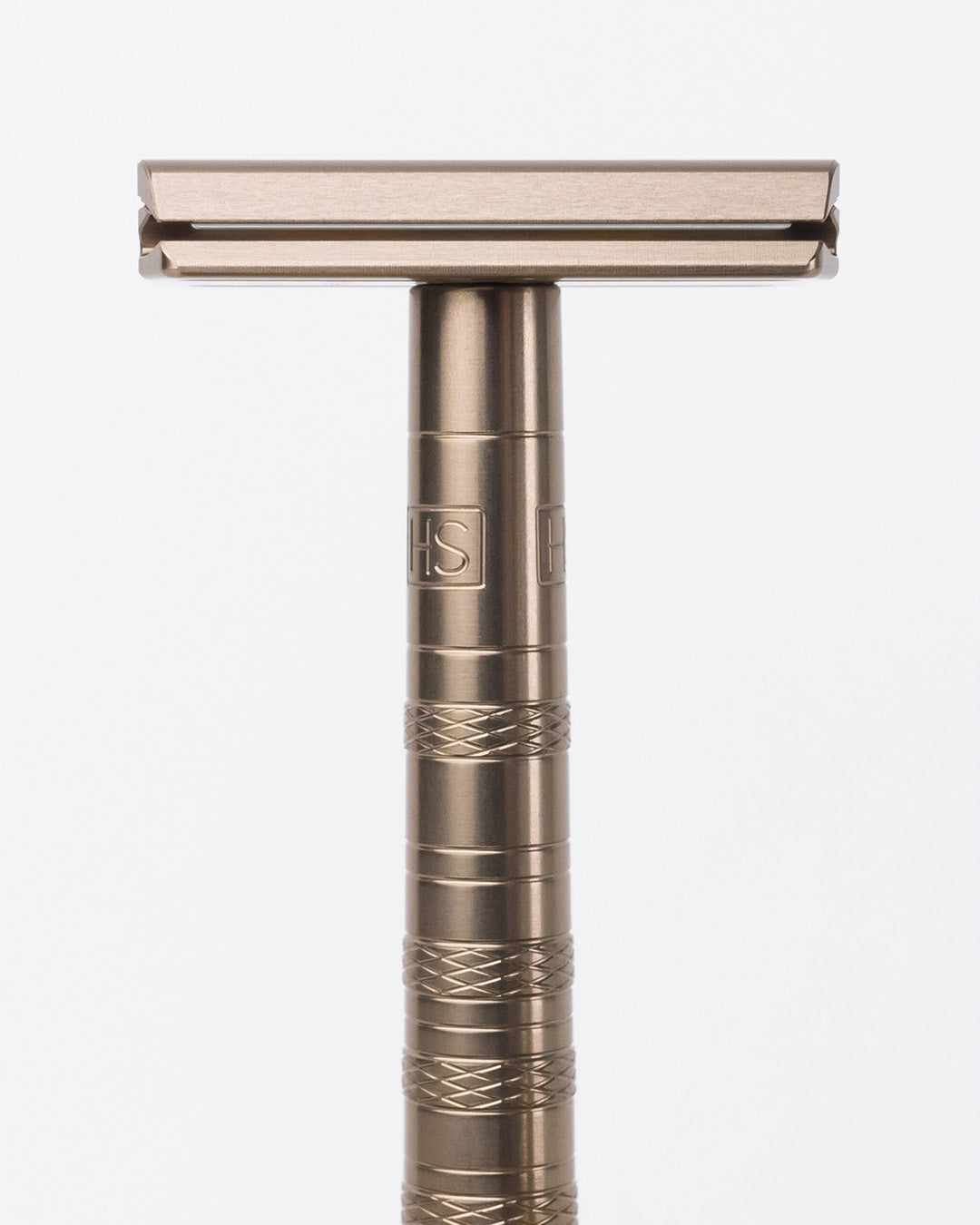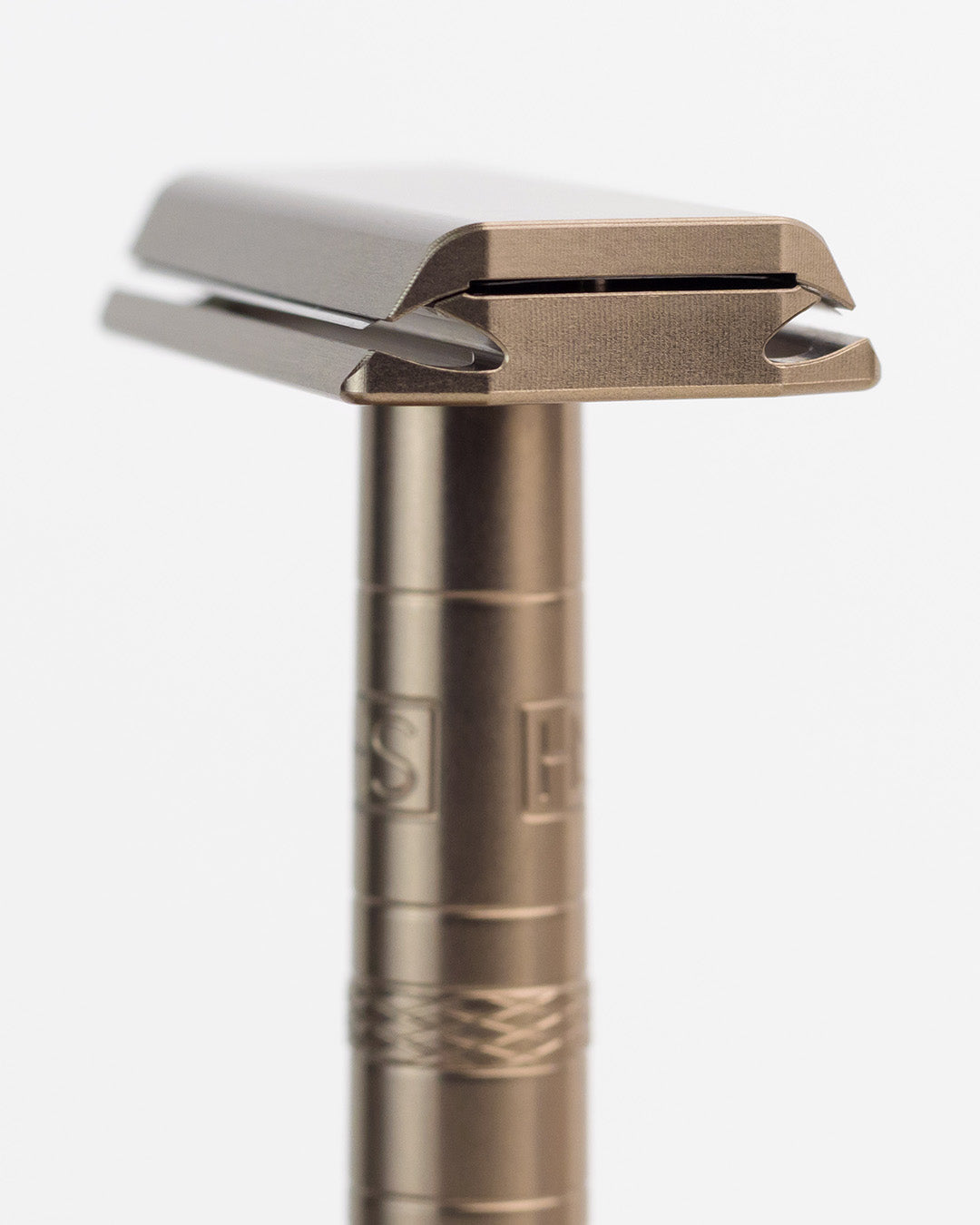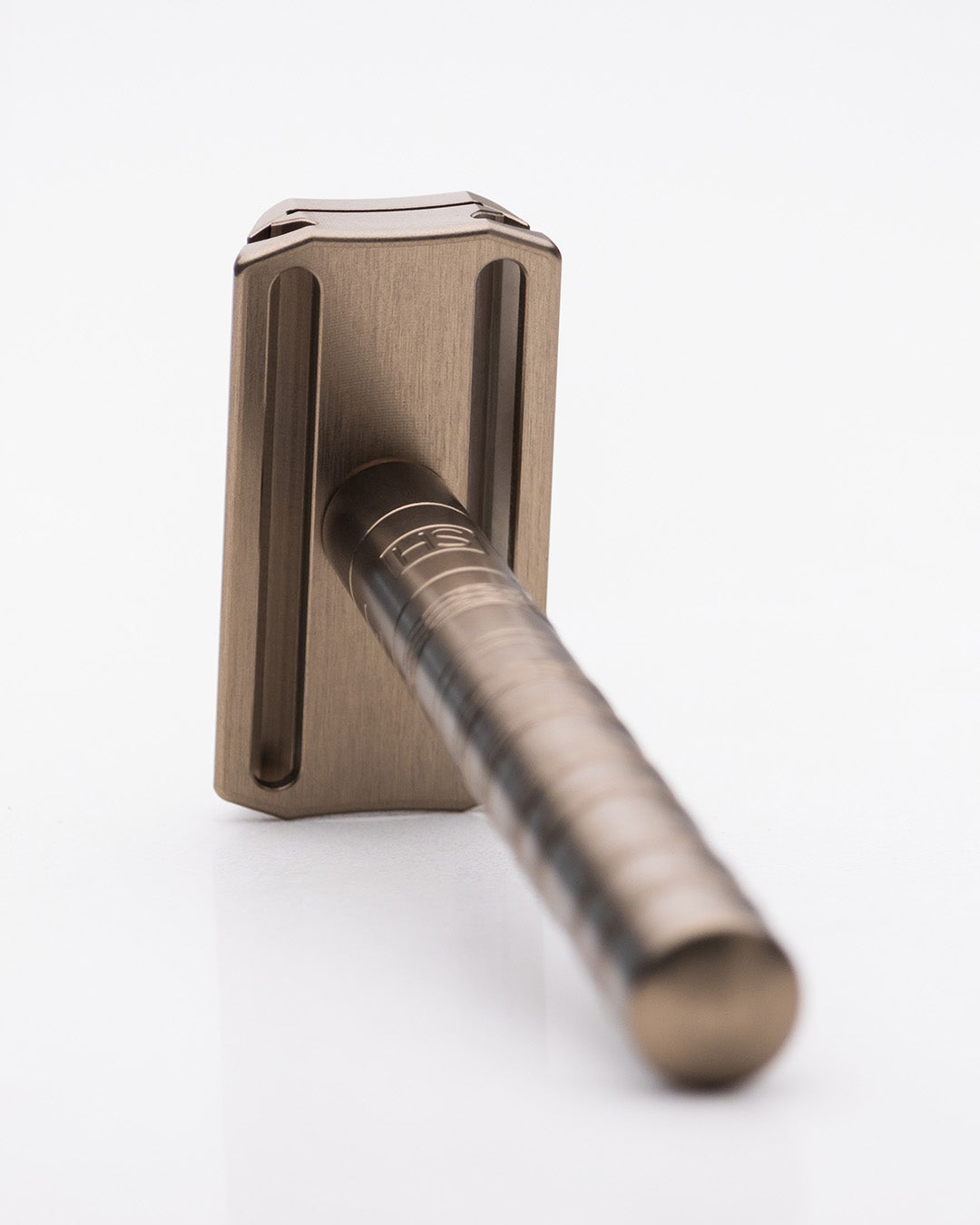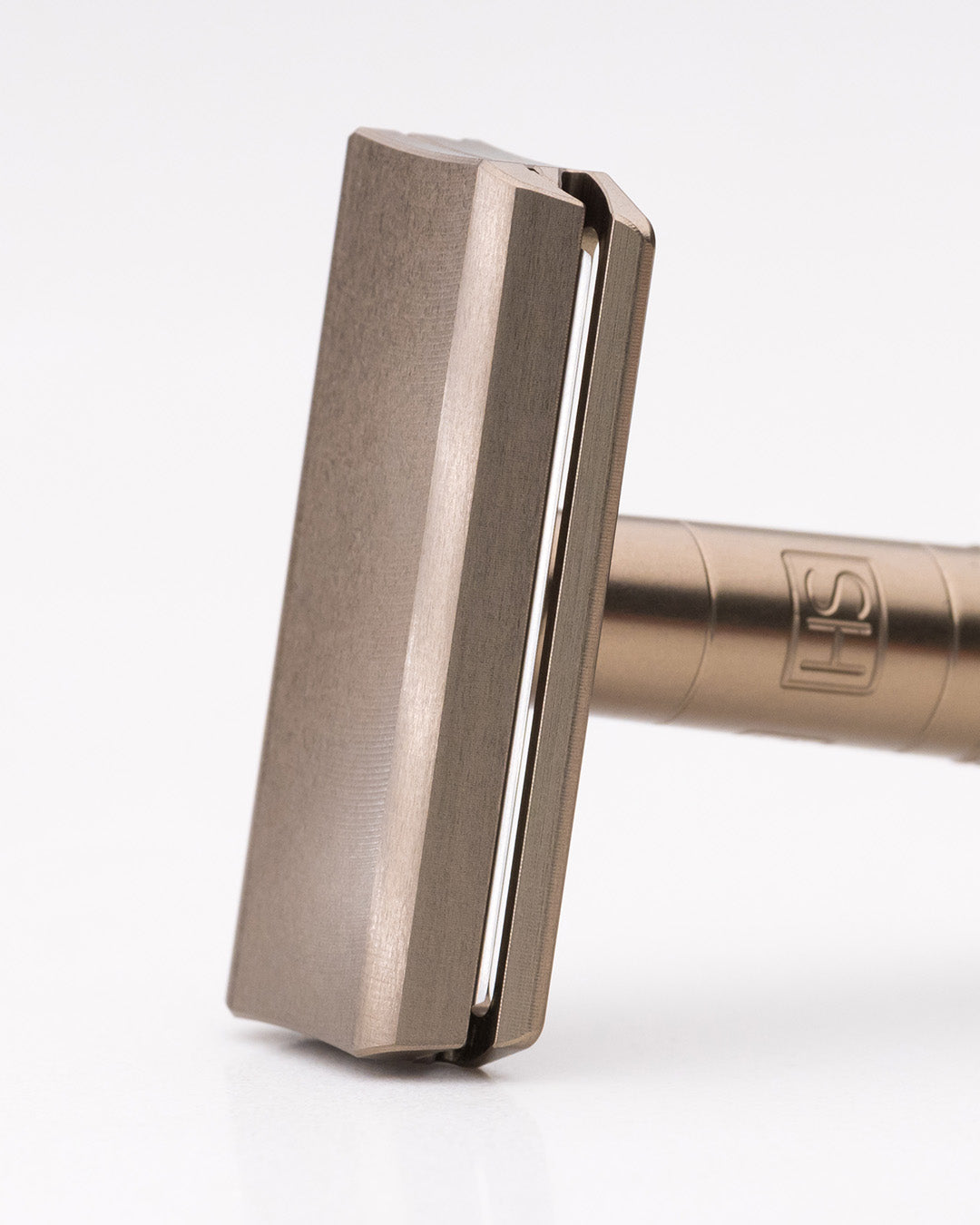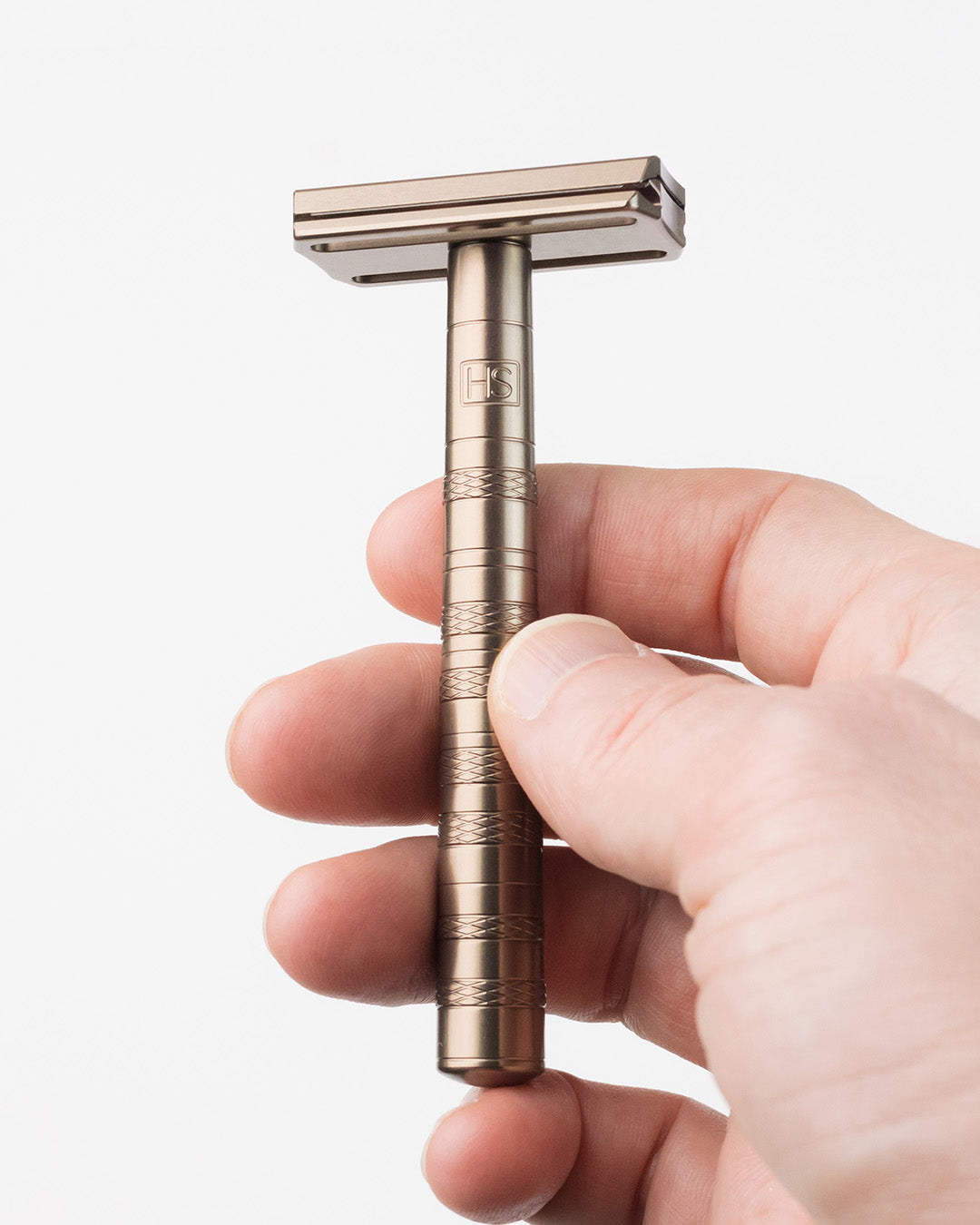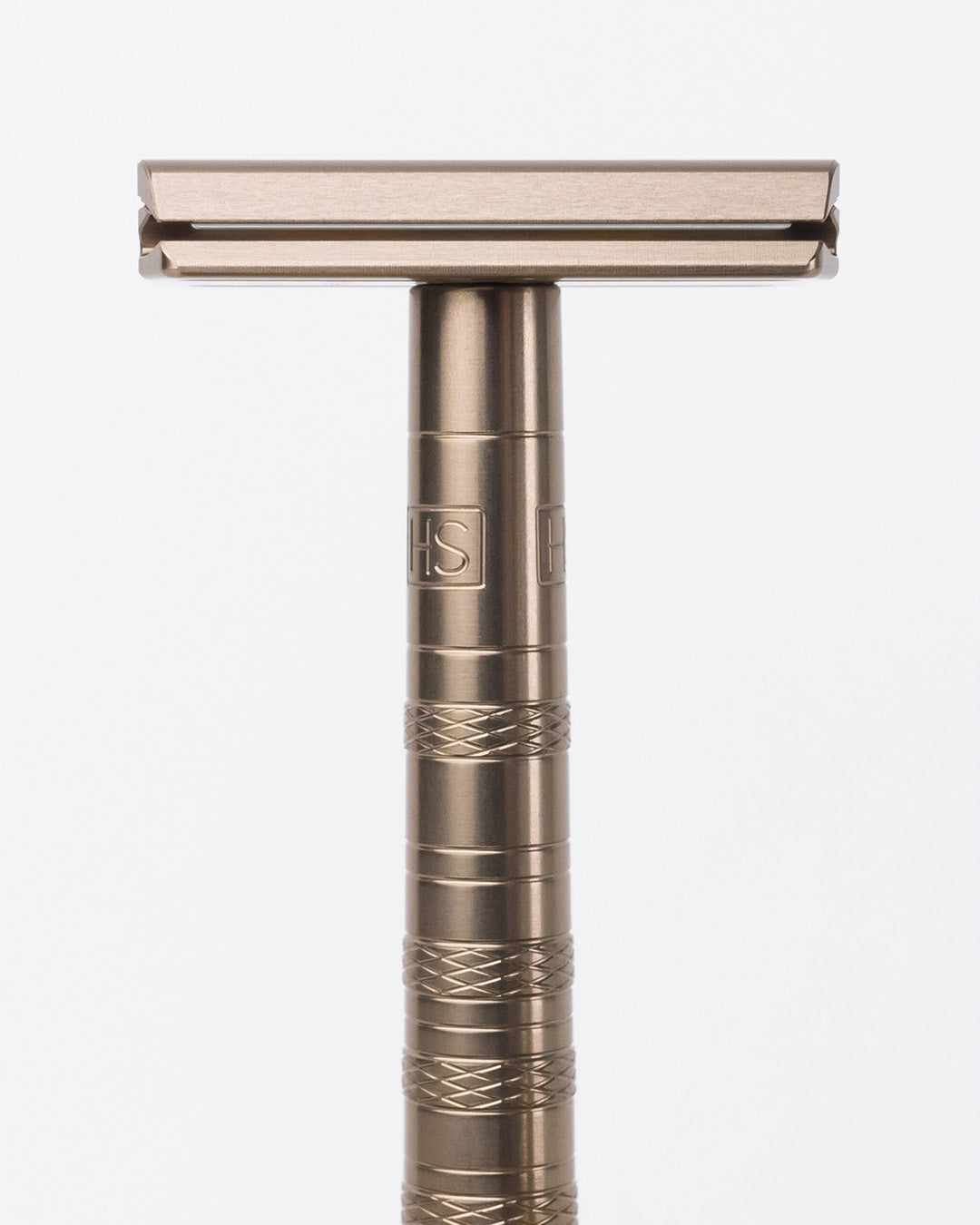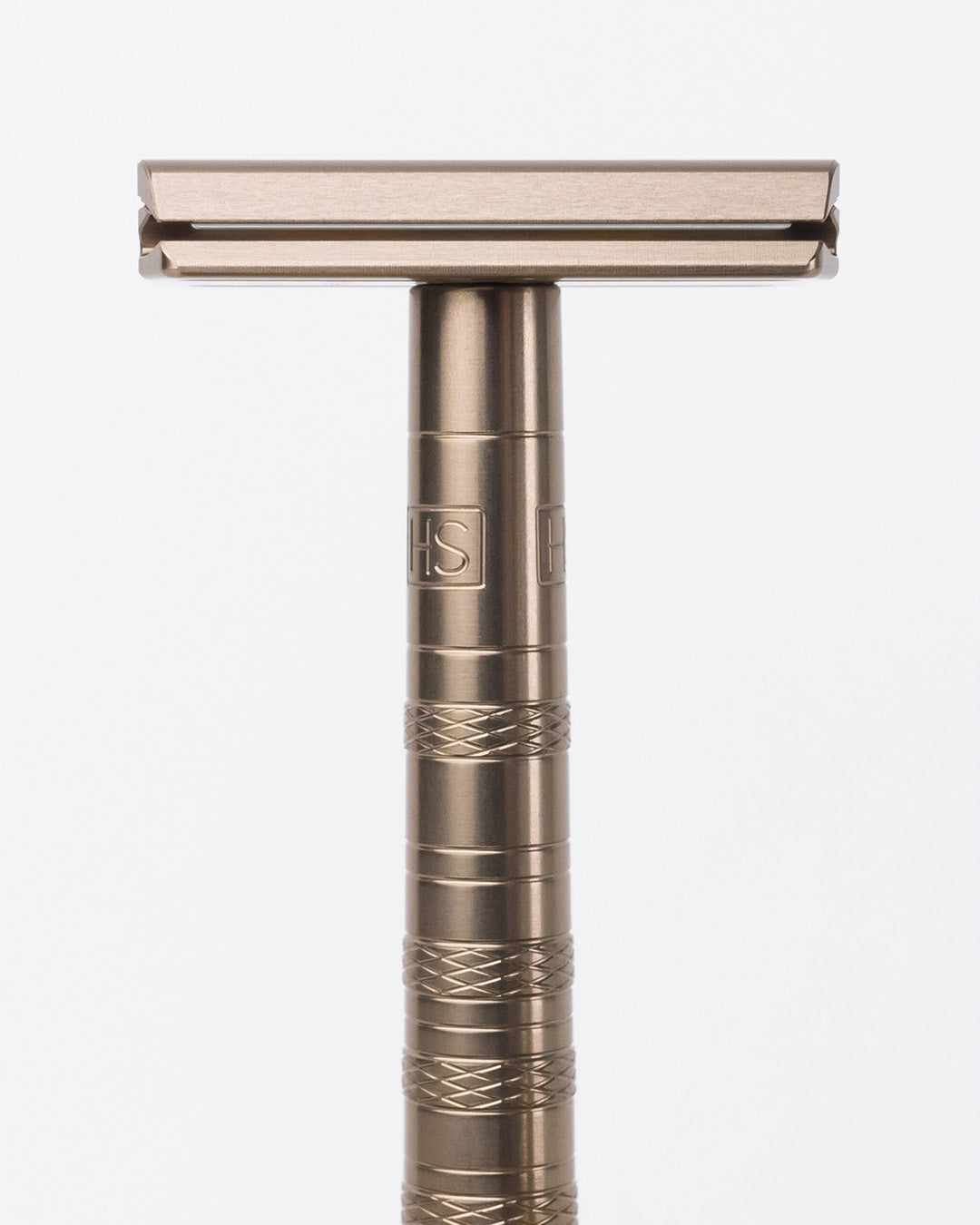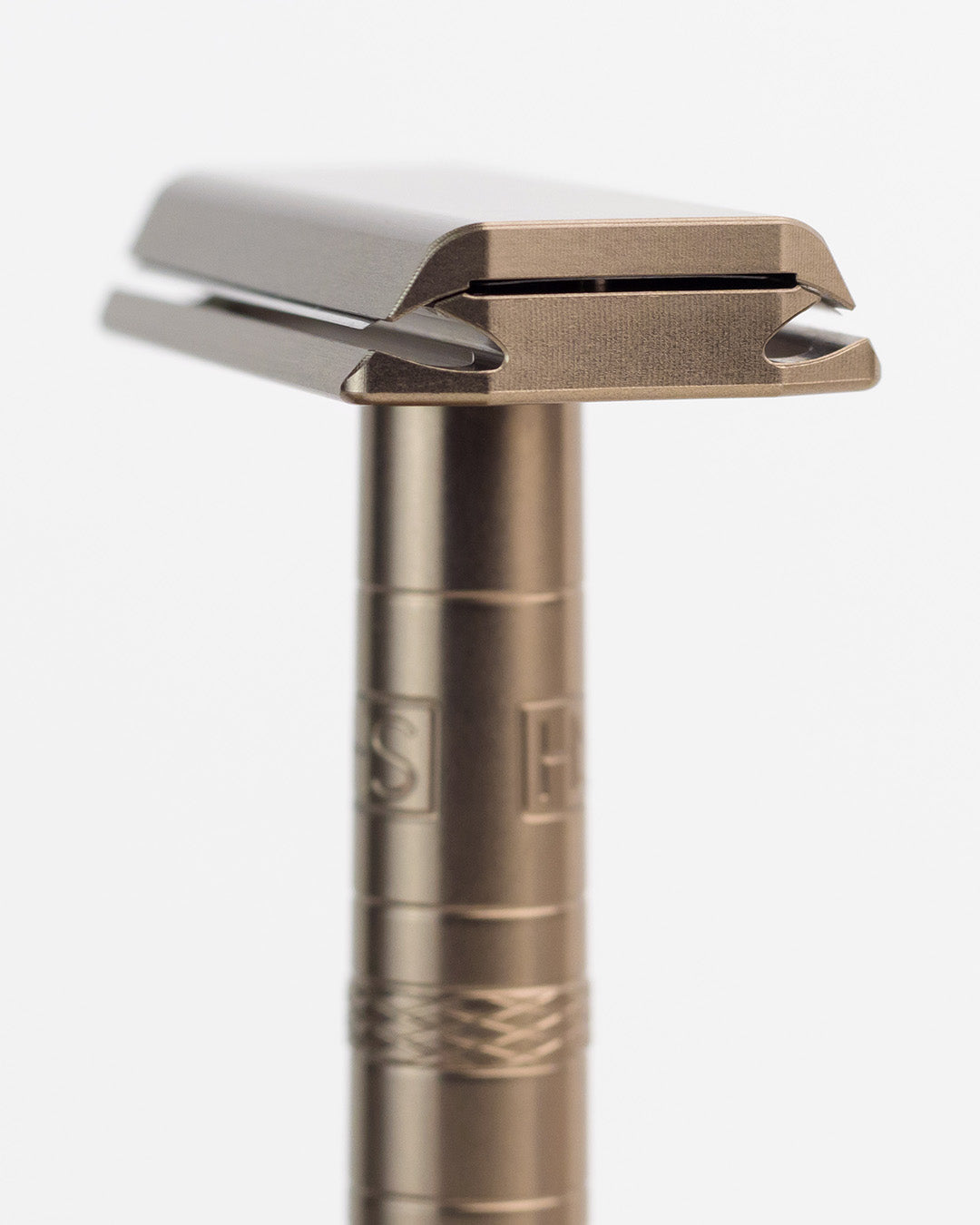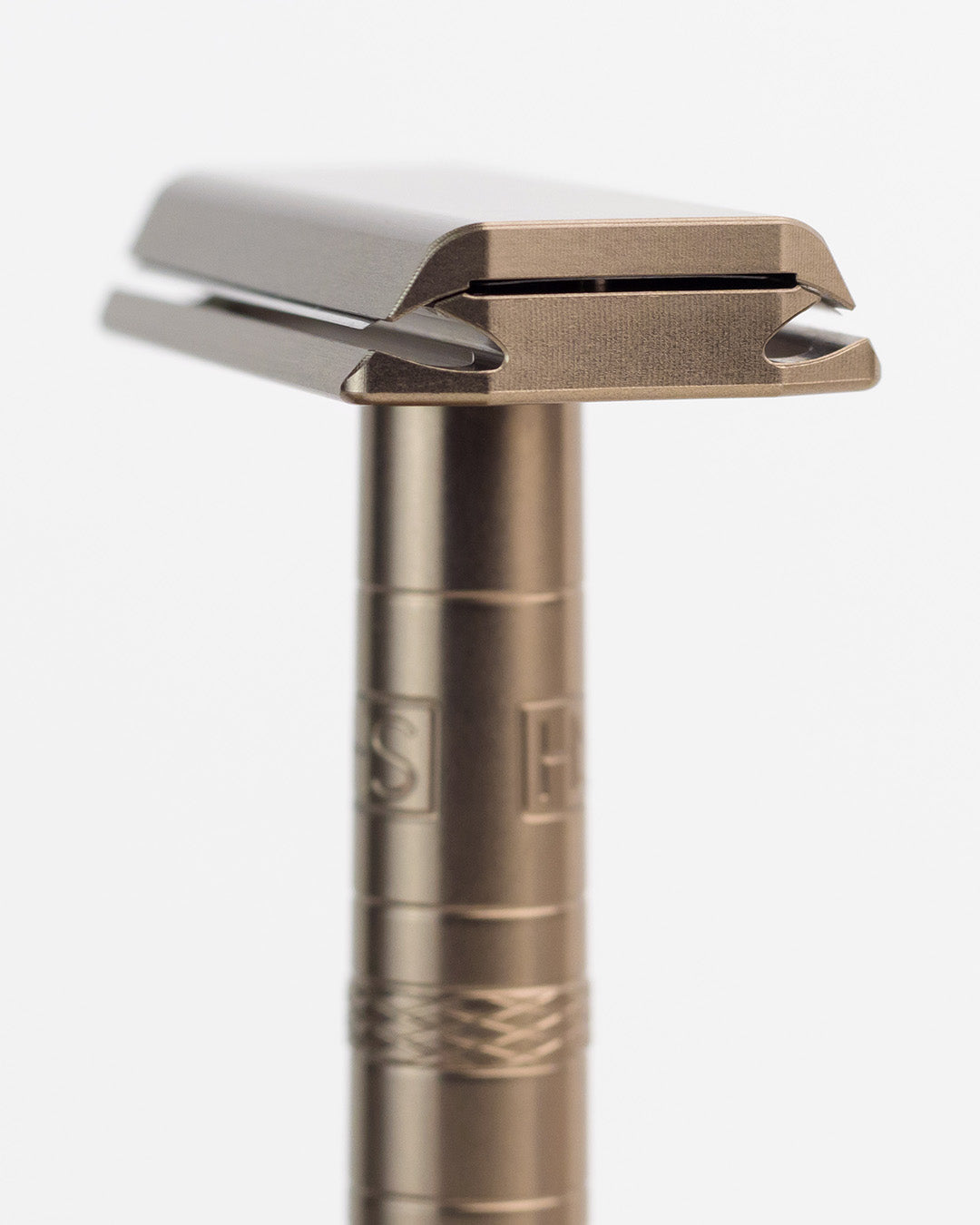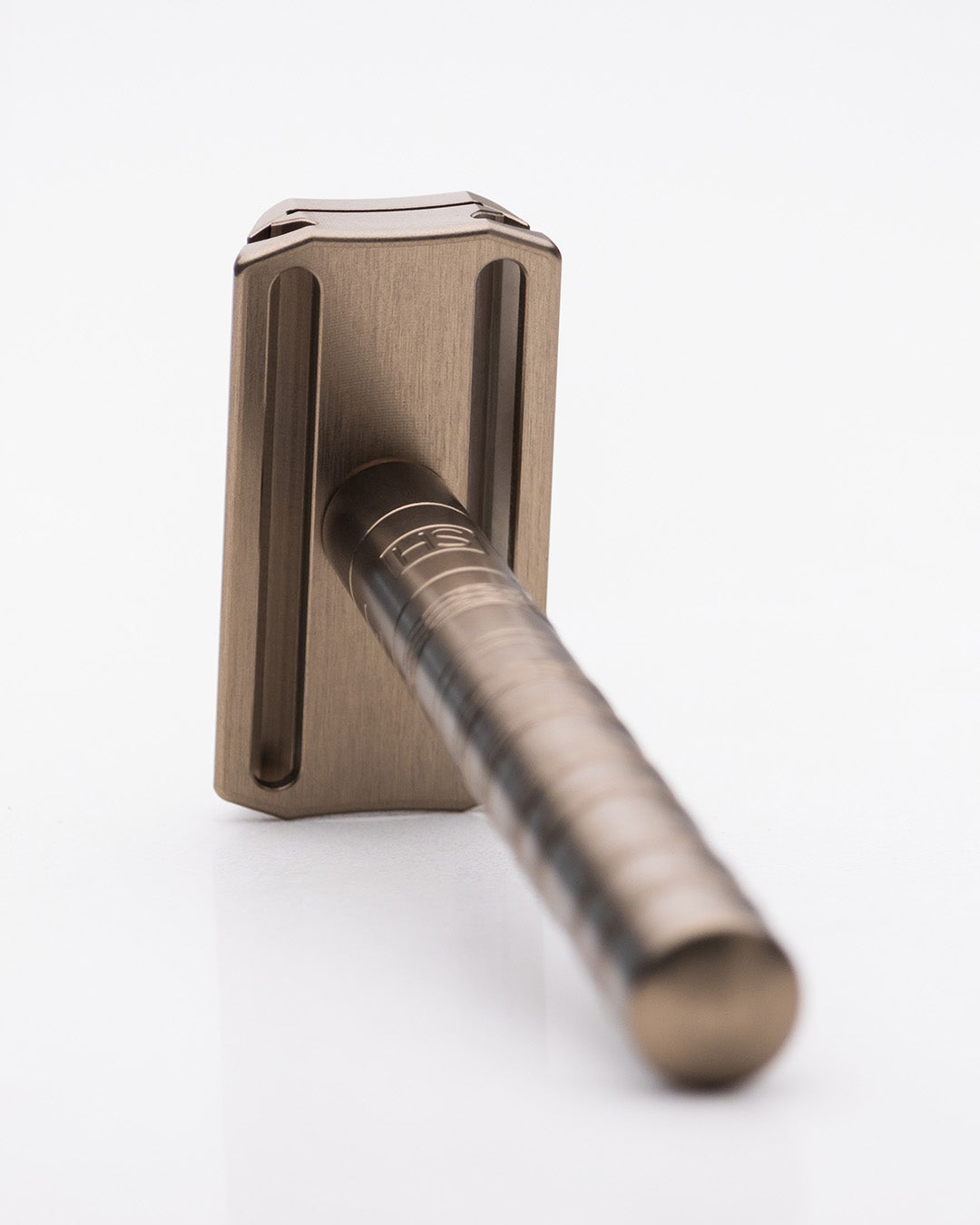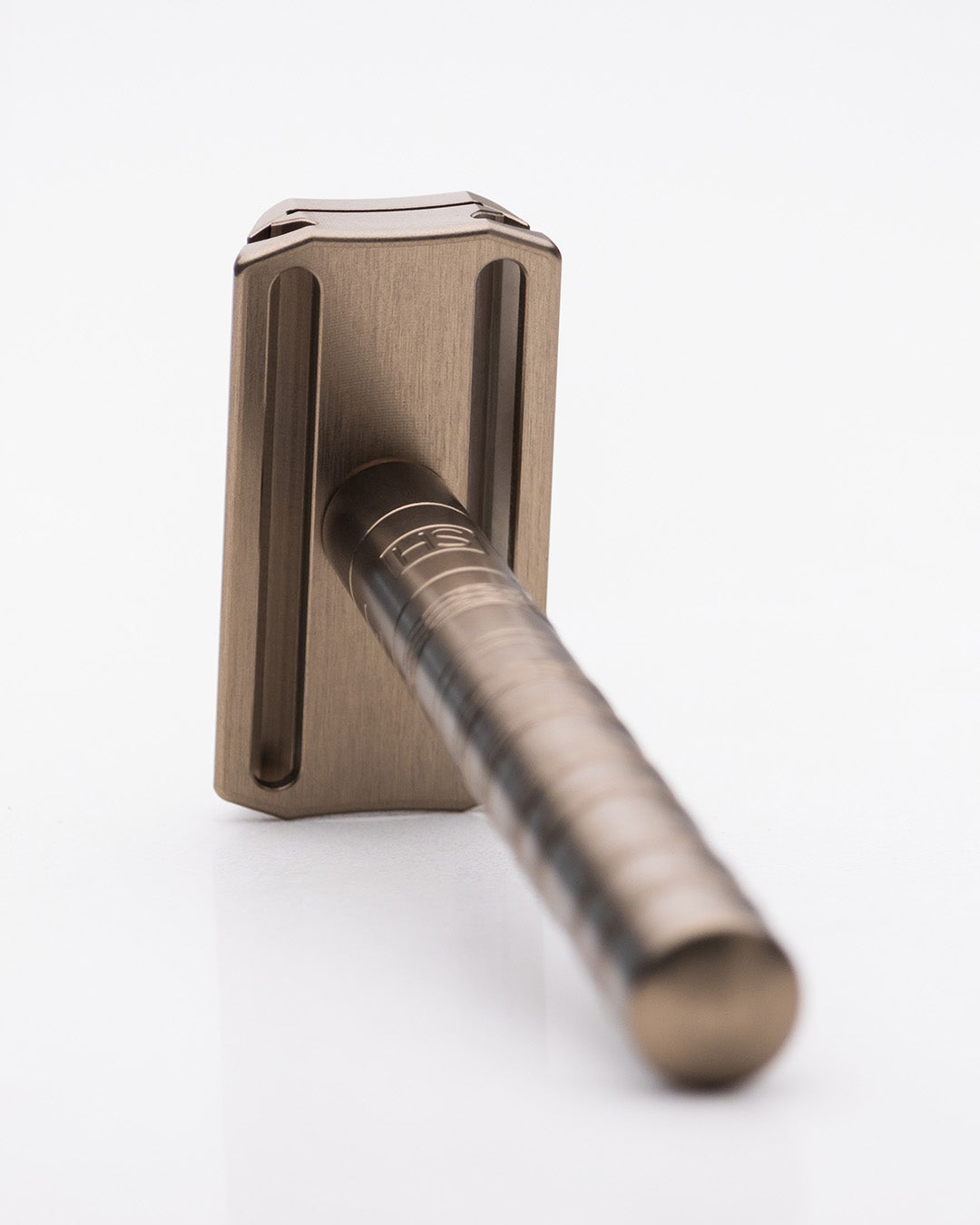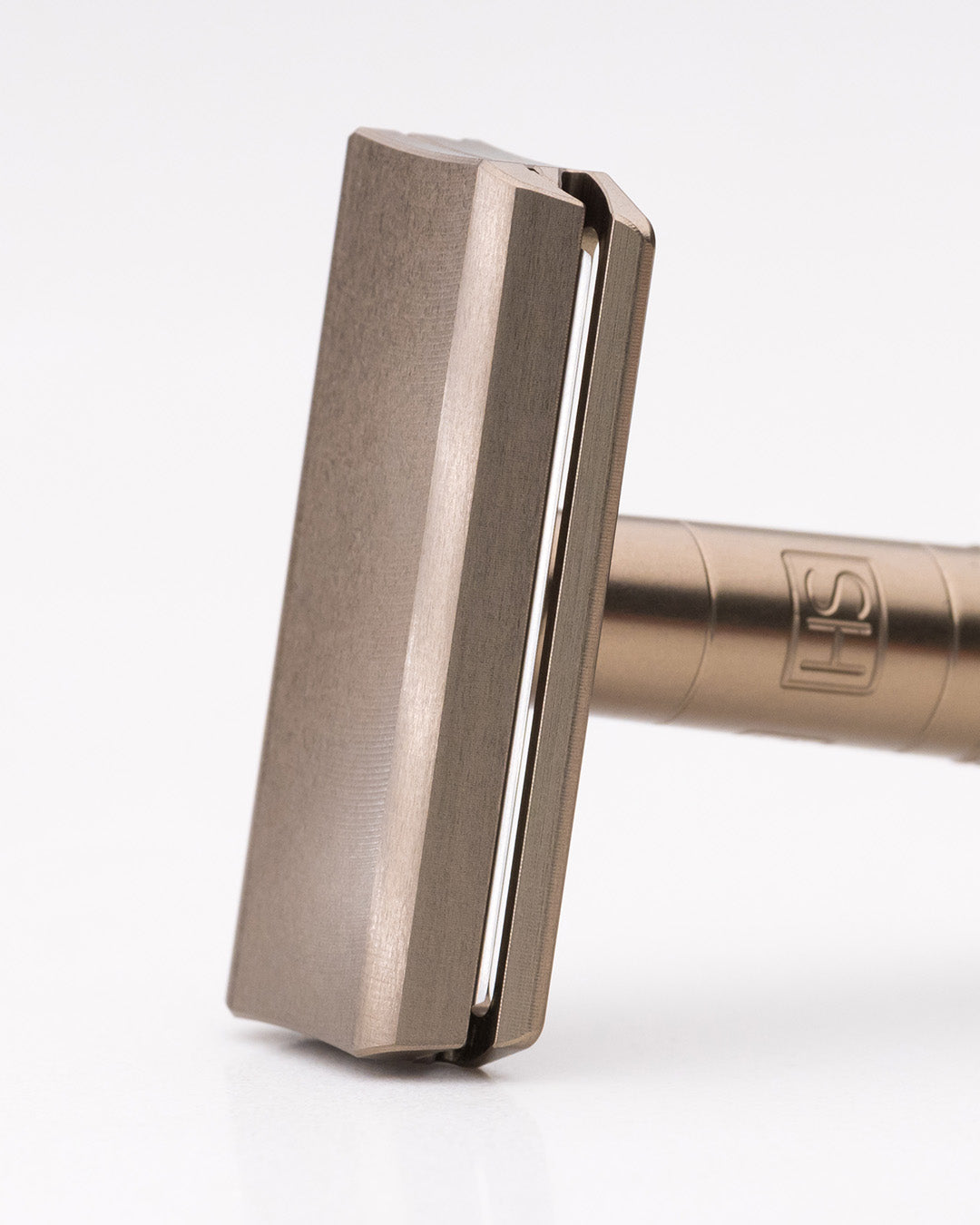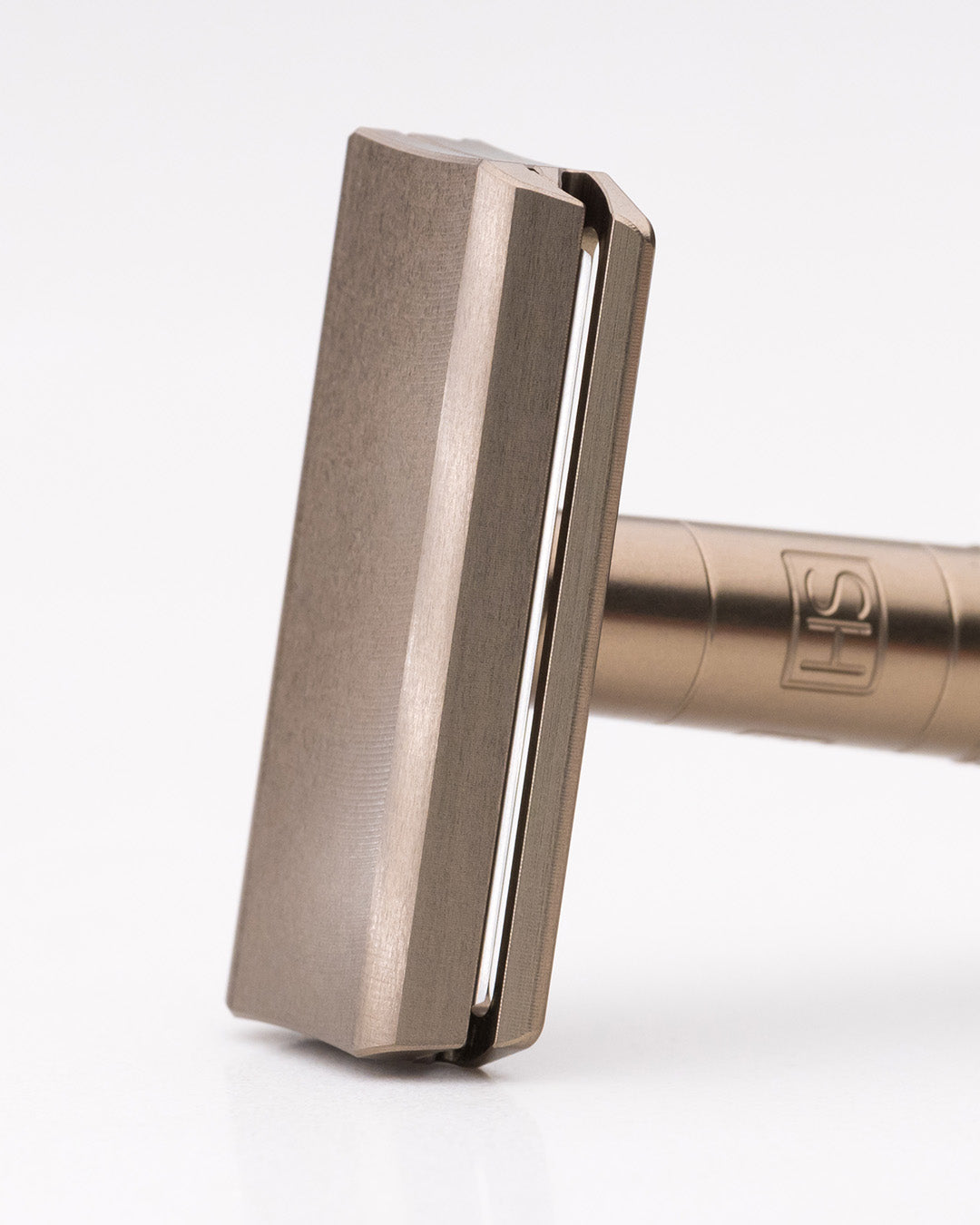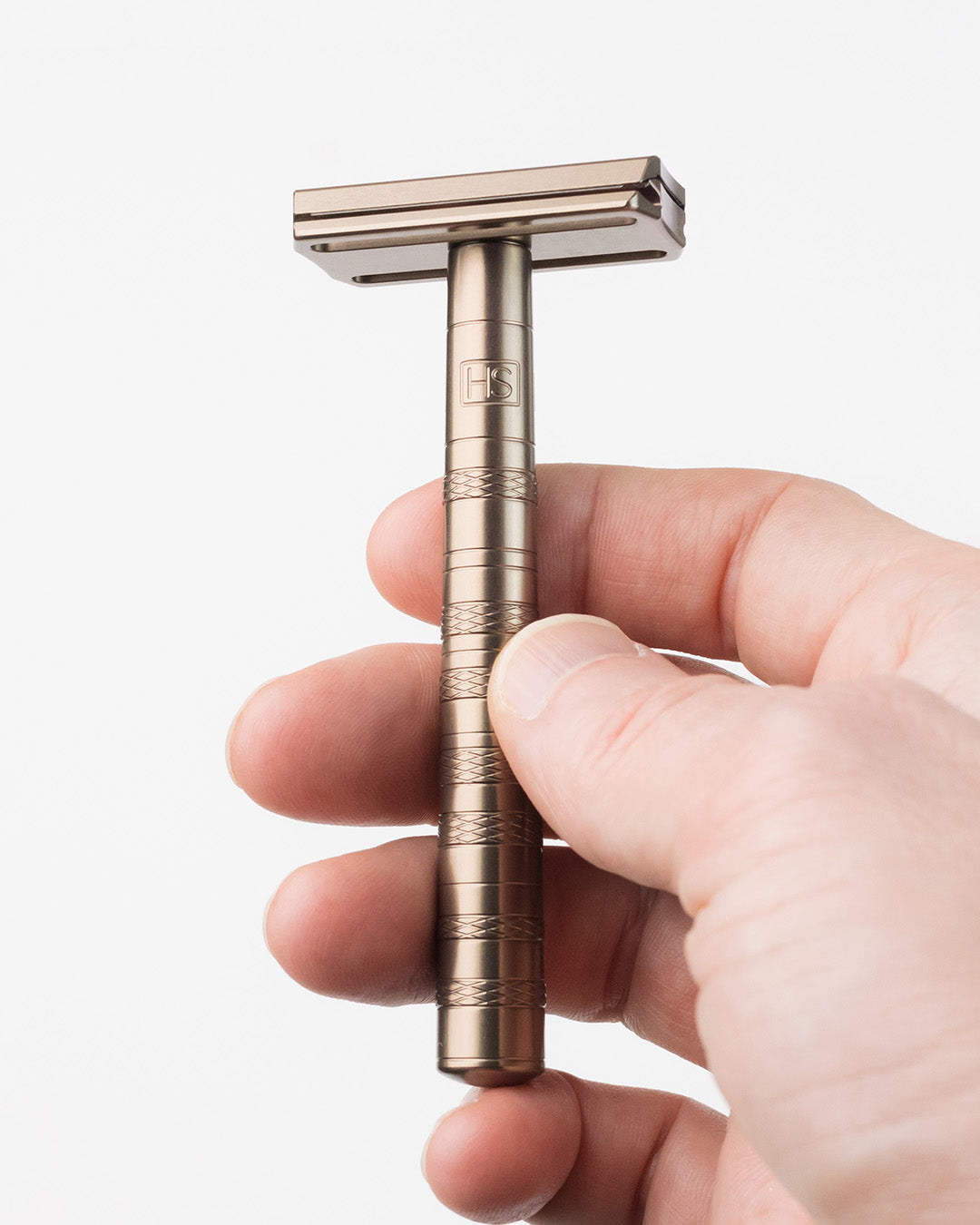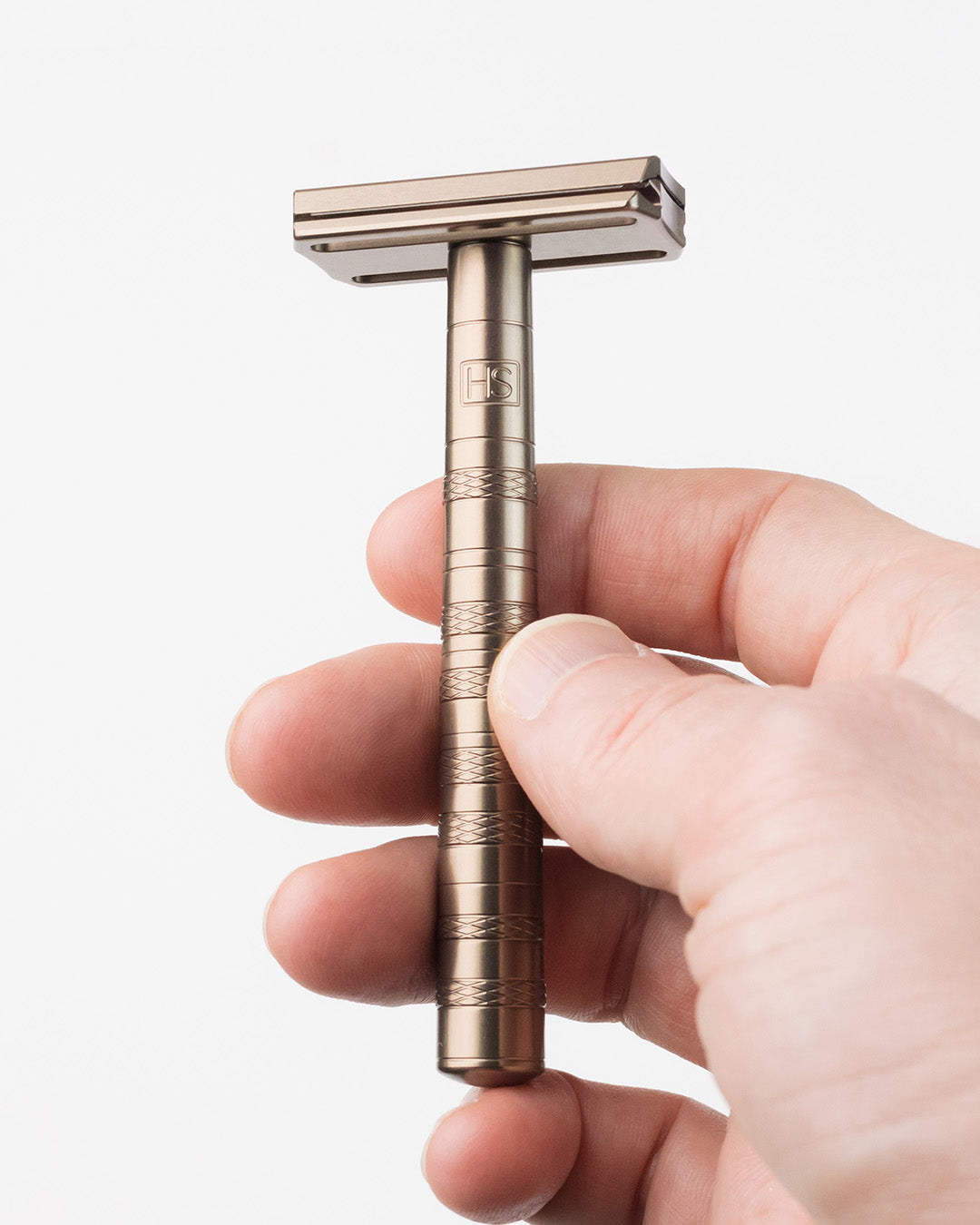 Henson AL13-M
Try 100-Days Risk Free - Taxes and Shipping Calculated at Checkout
Delivery Expectations and Disclaimer

Delivery Expectations
• Canada and USA: Orders on average take 5* business days to be delivered.
• International: Orders on average take 16-21* business days to be delivered.

*Delivery time is based on the past 2 weeks delivery data. We do our best to provide the most accurate processing and shipping estimates possible. However, they are estimates and not guarantees. They may vary due to high volumes of orders, unforeseen delays on the couriers, and busy holiday seasons.

Proudly designed, manufactured, and packaged in Canada.

Lifetime Warranty - pass it down from generation to generation.

Save The Environment - stop using plastic razors, use metal!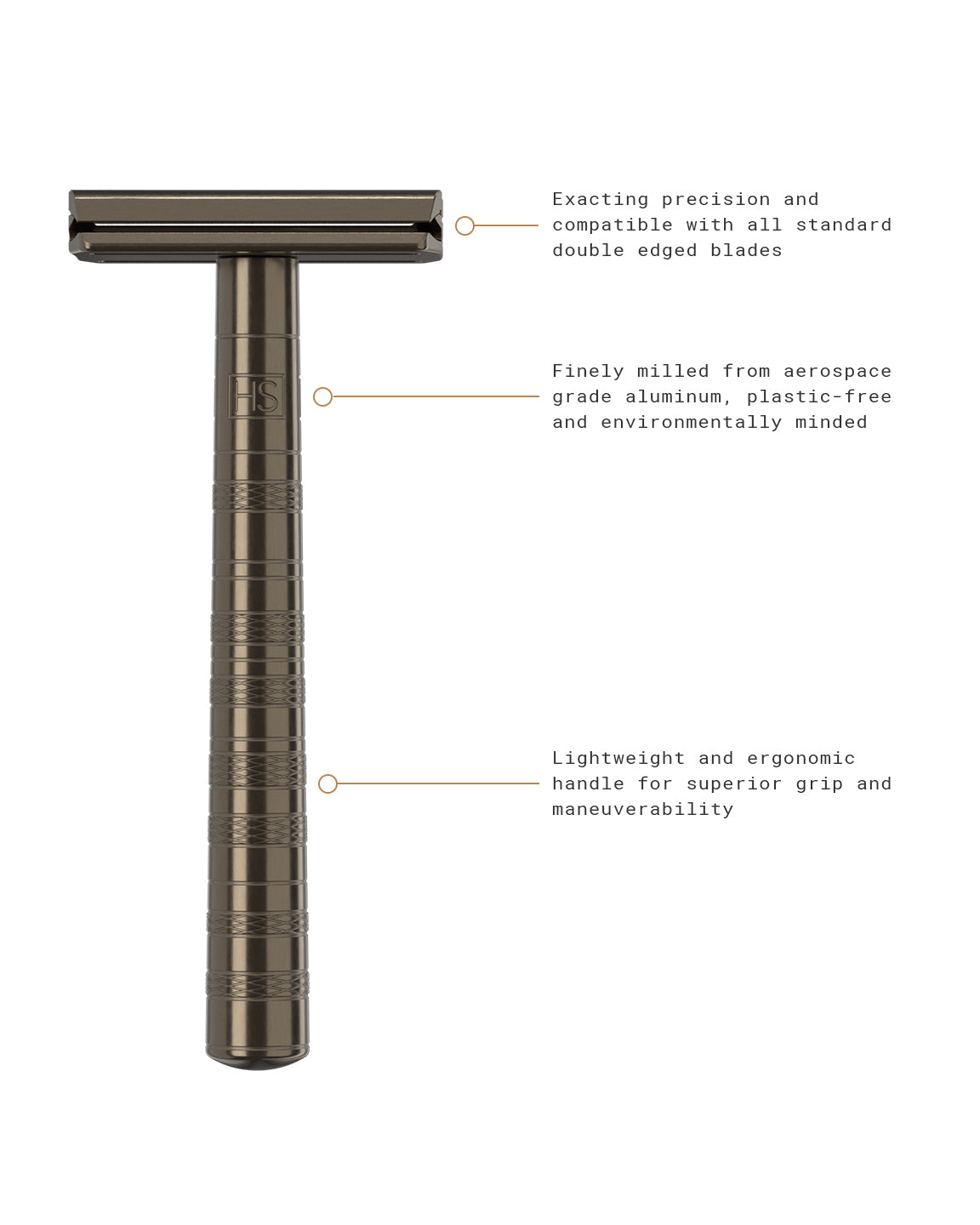 Designed Without Compromise
Quite possibly the last razor you will ever need.
Making parts that last is in our DNA. But beyond the longevity, every Henson razor is built with precision at its core. Why? Because when you can limit the movement of a blade, and present it to your skin at a consistent geometry, the result is a remarkably safe and smooth shave.
This razor is only possible to produce because of the lessons we learned from aerospace manufacturing the last 20 years.
AS9100
Manufactured at our aerospace facility in Ontario, Canada, our razor is built with the same AS9100 aerospace standards required to create satellite components.
+/-0.00025"
Our blade exposure and blade angle are precisely machined to tolerances as tight as +/-0.00025" to provide a close shave with little, if any, irritation.
1.3 oz.
At 1.3 oz., this razor is ultra-lightweight and extremely agile, yet completely proficient, and is a joy to use. It is economically machined and coated with Type II anodize, which gives this razor the looks you want with the protection you need.
Precision
Shaving is a geometry problem.
Don't worry, we've done the math so you don't have to.
With a blade that only sticks out roughly 3/4 the thickness of a human hair (0.0023" or 58 microns), this razor eliminates all the unnecessary blade exposure. We've also incorporated the optimum shaving angle into the head design. By focusing on repeatability, we've virtually eliminated any learning curve associated with this razor. People used to using a multi-blade cartridge razor will be surprised how easy the transition is.
Promise
We want the best razor, not the best razor business.
Lifetime Warranty
Henson razors are machined to last. Buy once, use forever, and pass it down from generation to generation.
No Planned Obsolescence
Our razor works with any standard double edge blade you can buy almost anywhere - local supermarkets, shaving shops or online. No subscriptions. No proprietary blades.
Much Cheaper to Own
With blades that cost pennies, most people will spend $2-3 per year on blades.
Environmental Impact
A sustainable shave.
More than 2 Billion disposable Razor and cartridges reach the landfill every year. With a Henson Razor, your razor blades can be recycled at most metal recycling depots. All aspects of Henson packaging are 100% plastic-free for a low carbon footprint from our factory in Canada to your door.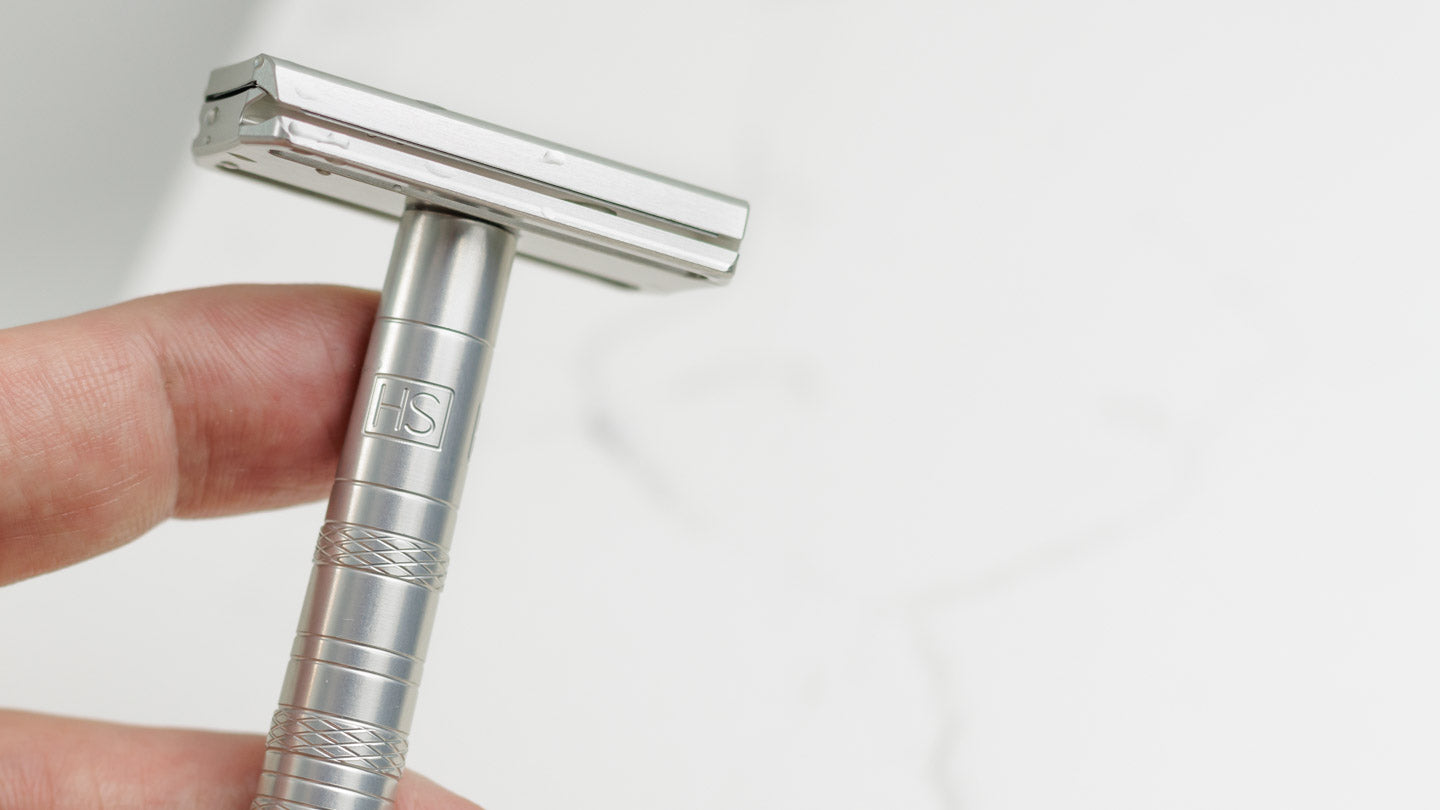 "Switched from cartridge razors after 15 years, and after some research decided to go with the AL13. I've had the best shaves of my life with no irritation, and actually enjoy shaving now."
Frequently Asked Questions
Are Safety Razors, umm, safe?
Yes, as the name suggests, safety razors are safe. Most users will find that in comparison to a cartridge razor, they experience far fewer nicks and ingrown hairs, and less irritation.
How many blades are included in my Razor purchase?
A 5 pack of RK Stainless double-edged razor blades are included with every purchase. This will provide the average shaver with 1-2 months of precision shaves. You also have the option of purchasing a pack of 100 blades which will last approx. 2-3 years for the average shaver. After that, razor blades can be purchased in many locations such as the retailers found in our International Retailers section.
Where are Henson Razors manufactured?
Our Razors are fully designed, manufactured, assembled and packaged in Canada.
What makes a Henson Razor different from other Razors?
First, it's precision. By CNC machining our Henson razors (as opposed to molding or casting), and anodizing them for protection (as opposed to painting or plating), we are able to target and maintain specific sizes and reduce the necessary allowance so that critical features of our razors are kept consistent within a thousandth of an inch. This ensures a straight and consistently loaded blade every time, meaning that the blade is presented to your skin the same every shave!
Second, it's the shortest blade extension on the market. Shorter blade extension means less vibration in the blade (chatter). Less chatter means less irritation and a better shave every time.
What is the difference between the AL13 and AL13 - Medium
The only differences between the Henson AL13 and the Henson AL13 - Medium are the blade gap and blade exposure. These measurements are two major factors in controlling the "aggressiveness" of the shave. For finer hair and shaving areas other than the face, a milder razor is generally desired. For coarser hair, the aggression of our Medium razor may be more suitable.
Technical Details
AL13 - .68 mm [.027"] Blade Gap and .033 mm [.0013"] Blade Exposure
AL13 - Medium - .85 mm [.033"] Blade Gap and .058 mm [.0023"] Blade Exposure
You can find the Henson AL13 Mild here .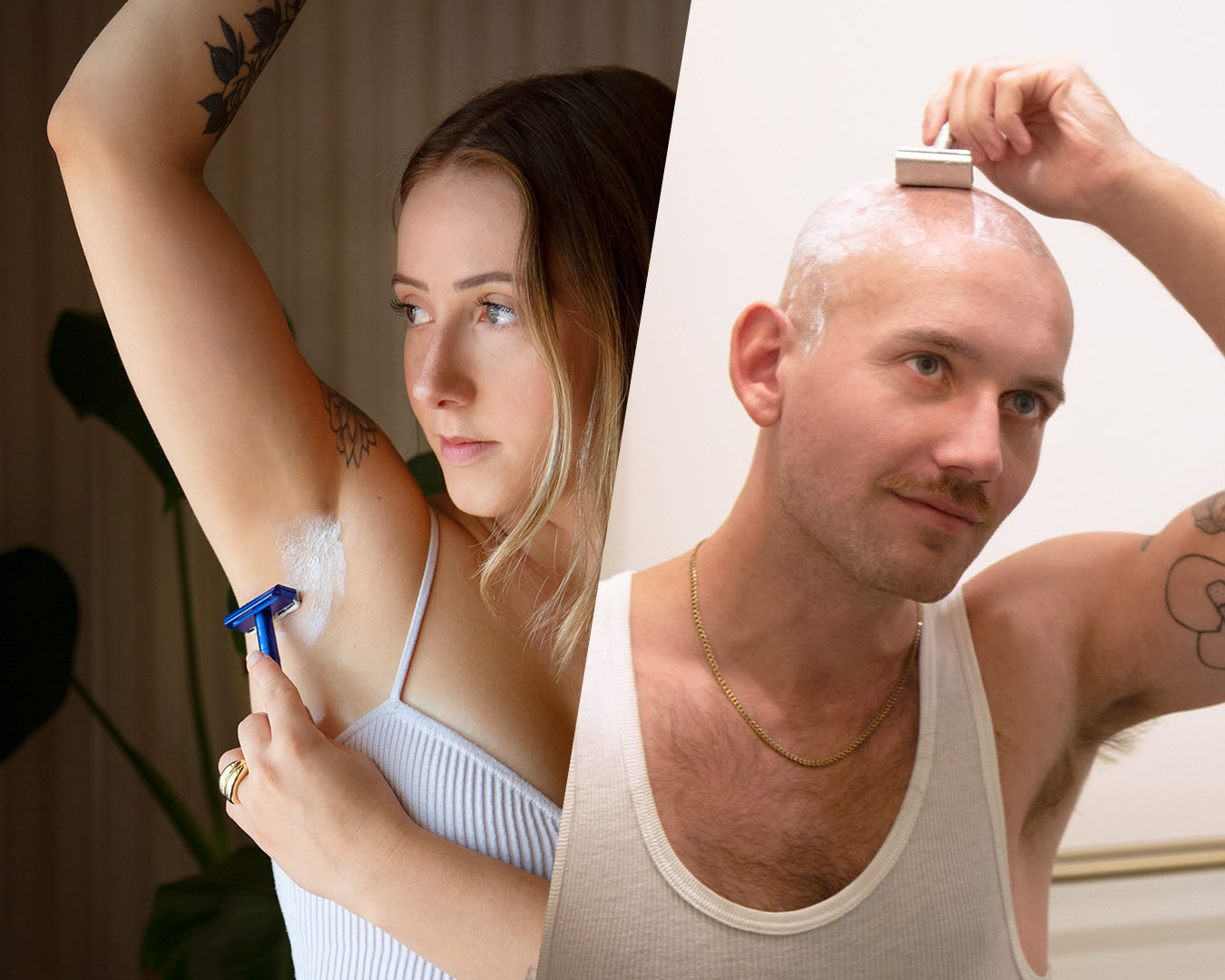 The Essential
Our best selling razor with minimal blade exposure for a smoother shave. The perfect unisex razor available in the full range of signature Henson colors.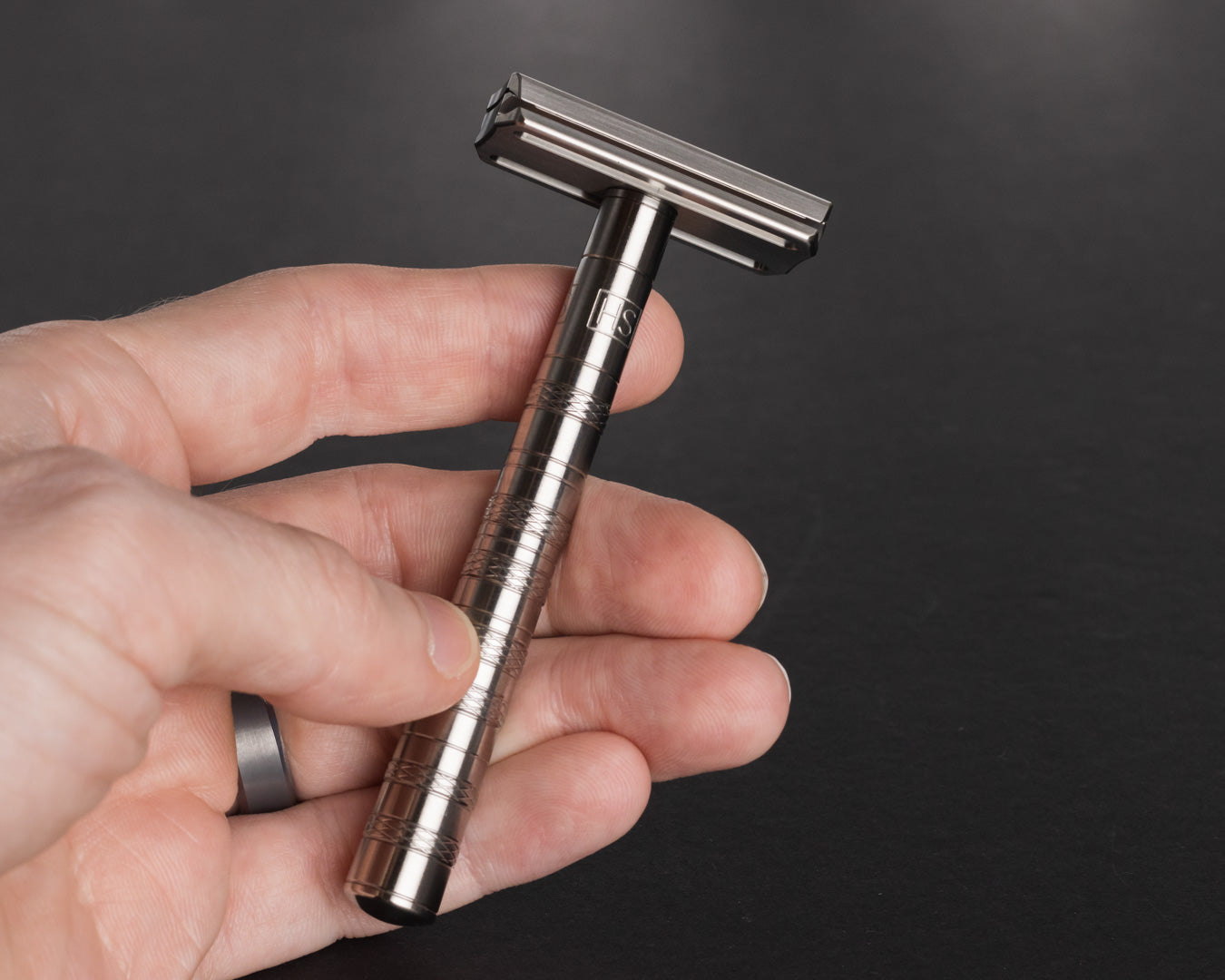 The Henson Ti22
Made of Grade 5 Titanium, it is lighter than steel but also stronger. The skill and experience required to machine an exotic metal like Titanium to the tolerances Henson demands makes a razor like this a very rare commodity.
Customer Reviews
Write a Review
Ask a Question
Filter Reviews:
razor
shave
Henson
blade
design
face
skin
Henson Shaving
regrets
dozens
10/03/2023
Alan W.
United States
I recommend this product
Simple shaving
A single blade is less complicated than multiple blades. The shave is cleaner also.clean up is easier and with no soap.
10/03/2023
Scott M.
United States
I recommend this product
My new favorite shave
I've been waiting a long time to find a product like the Henson razor. You get exactly what is promised: great-looking design, high-quality metal, maneuverable, simple to clean, and easy to replace the blade. The replacement blades are so affordable that I enjoy changing fresh blades weekly so I always have a close-to-the-skin, comfortable shave. It's well worth the upfront investment (and don't miss the awesome-looking metal stand to complete your set-up).
10/02/2023
jamie r.
Canada
I recommend this product
Best Razor Ever
Hands down the best razor I have ever shaved with. In the past it did not matter what razor I used as I would always nick myself, literally shred my face. I tried everything to stop this to no prevail until now! So good I bought my lady one ;)
10/02/2023
Larry C.
United States
I recommend this product
Works Ok, but Not Like the Hype
Honestly, I was underwhelmed by the razor. I bought into the hype and the video about how the razor was made to such exactly tolerances and such, but to be honest I haven't gotten a shave any closer than with a $3 throw-away razer. I'll keep using this because I have too much money invested in it between the razor, the stand, and the 100 razor replacement package. It gives me an ok shave and it'll take a year before I use up all the blades. The one thing I do like over other razors is that you get two sides to use with this so shave with one side then flip it over to the other side and shave some more, then rinse. Overall though I was hoping and expecting more from the product. For me, it doesn't deliver enough value for the price.
10/02/2023
Dana B.
United States
I recommend this product
Works Great
My skin irritation has gone down considerably since using this razor. The replacement blades are easy to put in and nice and cheap.
10/02/2023
Fred S.
United States
I recommend this product
Great Razor
I have shaved with a Gillette 1-9 razor and soap brush for years. I was reluctant to try this razor as the thought the cost was a little high. I am very happy with this razor. I shave up, down and back. and it leaves my face smooth and not irritated. Thanks Henson for making a great razor.
10/02/2023
Matthew C.
United States
I recommend this product
First Single Blade
First single blade razor and could not be happier. Henson sent email with instructions before shaver arrived. Easy to follow and this razor way better then my Harry's 5 blade.